HauntQue allows guests to schedule their visit to your haunt so it works best for them and for you.
HauntQue virtual queue line is an "intelligent waitlist app" designed for haunts and other events. The benefit to guests is they can sign up from anywhere and choose which time slots are right for them. This app allows haunts to set their work hours, minimum-notice times, maximum number of appointments per time, and much more to create an easy booking experience.
The advantages of HauntQue include:
Eliminating lines—guests join the line from their phones and wait remotely for their turn.
Controlling guest volume—the event controls how many guests are in the event at a time.
Curbside waiting—guests can stay in their car or at a nearby restaurant until it's their time to enter the event.
Guests buy their tickets through the event's online ticket system and, once the ticket is purchased, a HauntQue link invites them to join the waitlist. HauntQue allows them to choose the date and time they want to attend the event. The guest immediately receives a confirmation text of their chosen appointment date and a reminder text 24 hours before their scheduled visit. They also receive a reminder text the day of their visit as well as 15 minutes before they're scheduled to enter the event.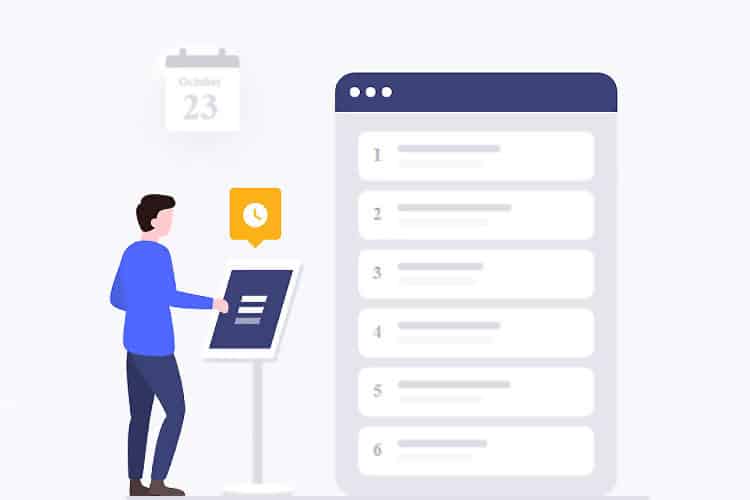 HauntQue recommends that haunts put this waitlist information on their website, social media, and tickets to let guests know they must join the virtual queue line before arriving at the event. Guests can prebook or enter the queue line up to 30 minutes before the event starts. HauntQue has graphics available to help with signage.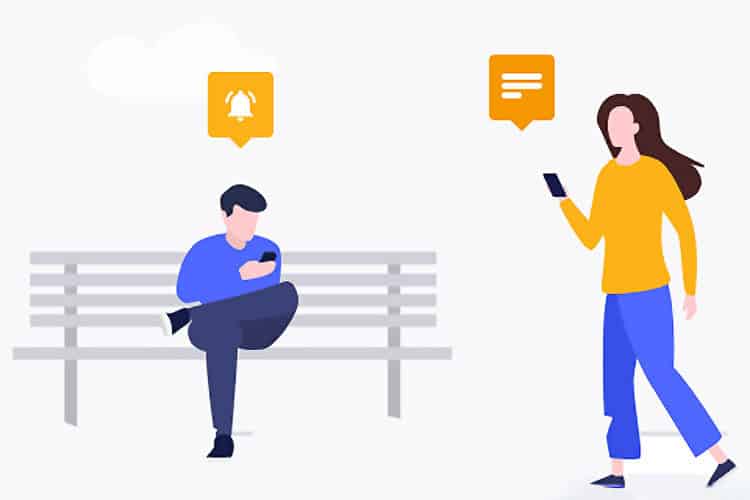 Customers who buy tickets at the ticket window on the day of the event are added to the queue by 1) scanning the QR code, 2) texting "join the line" to 4467, or 3) going to the event Facebook page or website to join the virtual queue line. HauntQue recommends that these options be made clear in the signage at the ticket window and that the ticket window have a computer, iPad, or smartphone that has the link pulled up to assist customers that don't understand how to join the line.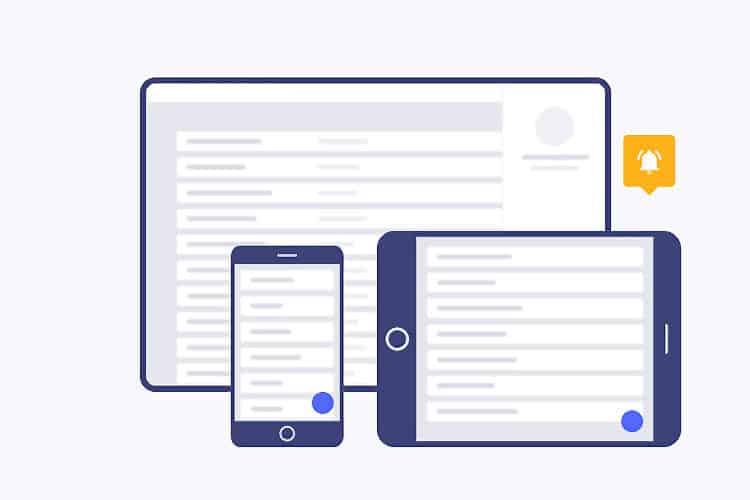 It will take the ticket person no more than 15 seconds to put the person in line. The system will immediately text the guest to let them know they're in line and how long the wait will be. It's also possible to send reminders to let guests know their entry time is approaching or to send them an alert if there's a delay. If a guest hasn't checked in, an alert can be sent to remind them they have 15 minutes to check in, or they'll need to reschedule. Also, the guest can let the event know if there's a problem and they need to move their time or switch to a different day. Lastly, the guest receives a thank-you message after they leave the event, and the haunt can use this message to ask them to leave a review or offer specials on a return visit. HauntQue can also provide guidance on how to use these messages to attract sponsors.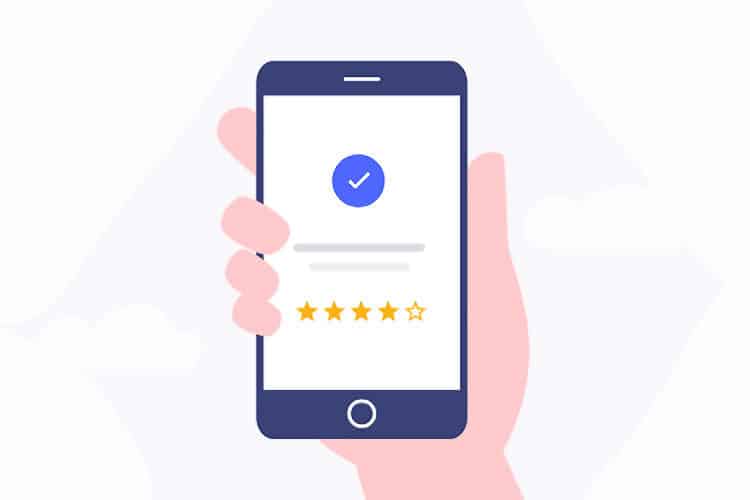 Business owners are billed by group sign-up rather than by individual. For example, if a guest signs up for the queue line and brings seven people with them, this is counted as one group. If a guest signs up and brings only two people with them, that's also counted as one group.
One of the reasons for this arrangement is that HauntQue recognizes how important it is for haunt owners to keep groups from the same household together during the COVID-19 pandemic. HauntQue suggests that events offer specials for people who come in groups of six to eight to maximize the number of people going through at one time. The preset system on HauntQue doesn't allow groups larger than eight.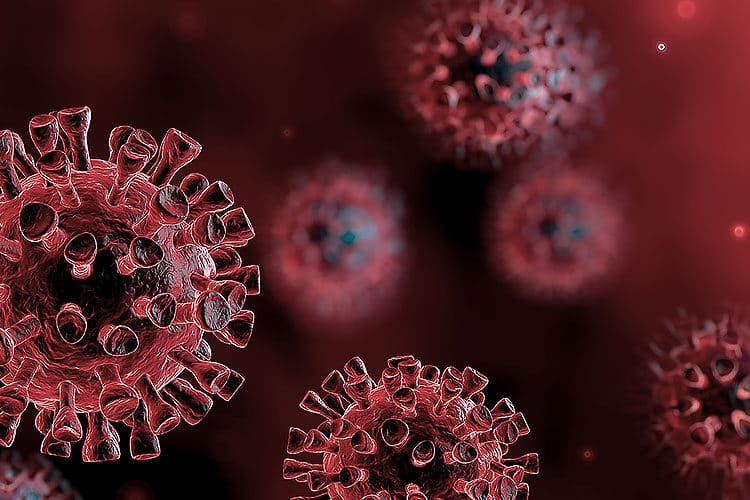 The HauntQue plans are affordable for haunts and other events of any size. The smallest package is $100 for a full year and accommodates 1,000 groups. If an event averages five people per group, this package allows 5,000 guests visiting the event per year.
The Table Below Illustrates Hauntque's Billing Packages.
| | | |
| --- | --- | --- |
| Up to 1,000 Groups | Average up to 5,000 guests | $100 for the year |
| Up to 3,000 Groups | Average up to 15,000 guests | $200 for the year |
| Up to 5,000 Groups | Average up to 25,000 guests | $300 for the year |
| Up to 8,000 Groups | Average up to 40,000 guests | $500 for the year |
| Over 8,000 Groups | Average over 40,000 guests | $750 for the year |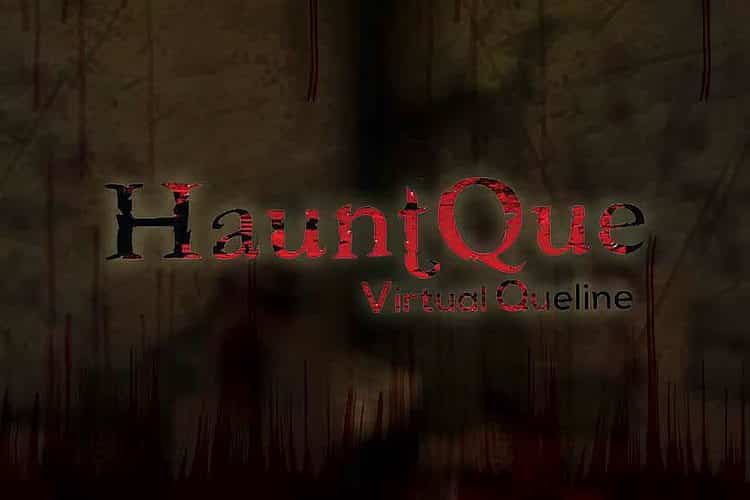 HauntQue doesn't bill by the number of queue lines or events. The only consideration is the number of groups that book with an organization within a year. So, HauntQue can be used for fast pass and general admission or for both a Halloween and Christmas show. The HauntQue system is also good for escape rooms.
For more information, visit the HauntQue website or call 616-835-5878.