Los Angeles, CA – Safe, secure… and spooky. Cemetery Lane, a Halloween experience featuring 13 trick-or-treating stops along a private, gated row of Victorian manors rumored to be haunted, takes over Heritage Square Museum (3800 Homer St. Los Angeles, CA 90031) October 27-31, 2021 – with hourly timed entry ticketing making the eerie event even more exclusive.
Day and Nighttime Events Available
Both day and nighttime ticket options are available to guests who dare traverse through the "neighborhood" of residents dying to celebrate Halloween. A plethora of photo ops as well as interactions with the terrifying townsfolk are part of the ghoulishly fun event.
Cemetery Lane is for all ages – young and old alike are highly encouraged to dress up in costume and enjoy the event which is mostly outdoors. All applicable local health guidelines will be enforced. The trick-or-treating element will last about an hour for each guest; but they are welcome to stay longer to mingle among the spirits.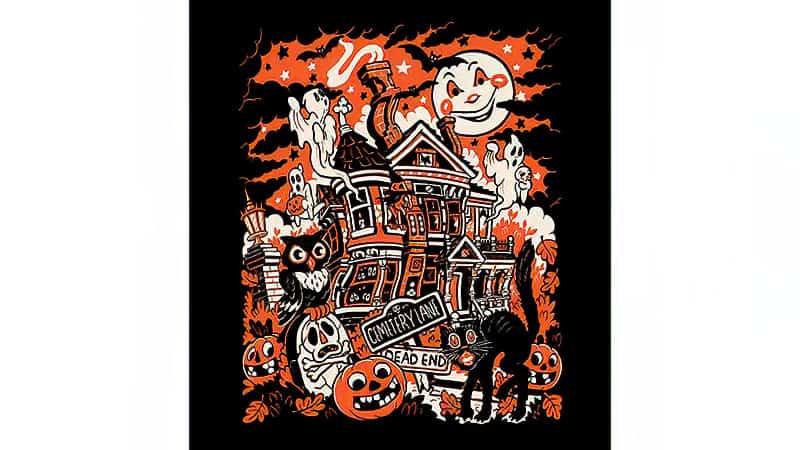 Who Is Putting on Cemetery Lane?
Producing the event are David Markland (co-founder and executive director of Midsummer Scream) Claire Dunlap (co-founder and producer of Midsummer Scream and Spooky Swap Meet), and Ian Momii (Thea Award-winning technical director for The Nest) with decor and effects by Jeff Schiefelbein (owner/producer of Sinister Pointe).
David Markland Explains the Why of Cemetery Lane
"Living in an apartment setting (code for no trick-or-treaters), for years I've wanted to find an eerie old house to rent for Halloween to hand out trick-or-treats. I also fantasized about taking over an entire neighborhood for a spooky block party," said David Markland. "My dream came true for both when Heritage Square agreed to collaborate with us on this event and now, I get to hand out candy from a half dozen actual haunted houses!"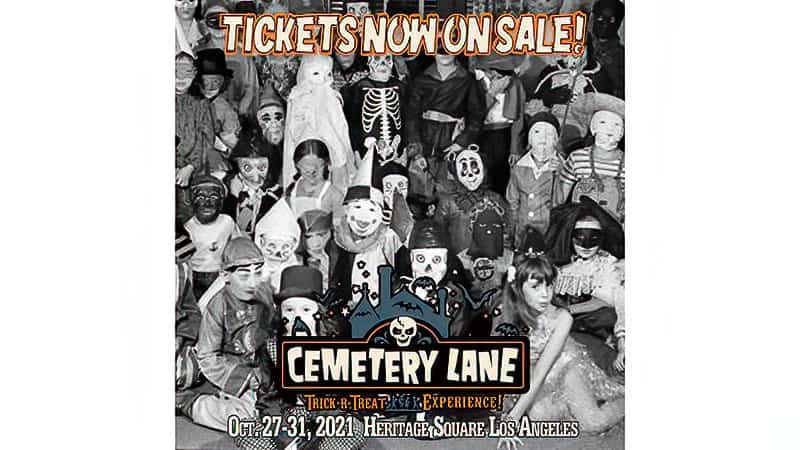 Find Out More Information About Cemetery Lane
A limited shopping experience will be found on Cemetery Lane, including snacks for purchase. More information and tickets are available at CemeteryLane.com.
Children under age 2 receive free admission; all other guests must purchase a ticket: Wednesday, October 27, 4pm-6pm: $25/6pm-9pm: $30; Thursday, October 28, 4pm-6pm: $25/6pm-9pm: $30; Friday, October 29, 4pm-6pm: $25/6pm-10pm: $30; Saturday, October 30 1pm-6pm: $25/6pm-10pm: $30;  Sunday, October 31, 1pm-6pm: $25/6pm-9pm: $30. A $3.50 ticketing fee is non-refundable.
Refund and exchange requests honored until October 13; all sales are final past this date. The event takes place rain or shine, and organizers encourage guests to review full terms posted at CemeteryLane.com before making a ticket purchase.
Cemetery Lane Contact:
David Markland, (310) 490-3282, [email protected]