The entertainment industry has been devastated by this pandemic, and we're not out of the woods yet. But today, let's pause and reflect on what we're thankful for. I'm thankful for the connection I had with Robbi Lepre and I often think of how she would handle these hardships. And so, I want to share that with you. Today's 2020 Thanksgiving Special is a dedication to Robbi Lepre and presented in 4 parts. You'll hear articles, stories, and even from Robbi herself.
Issue 27 of Seasonal Entertainment Source Magazine was dedicated to Robbi, and as the editor of that magazine, I've chosen 3 pieces to play for you today. Each piece demonstrates the impact Robbi had through her connections.
"Remembering Robbi: Lessons learned from a reluctant haunter" was written and performed by Scott Swenson.
"Lepre'-isms" was written by Jeremy Pancoast and performed by Donald Kinsley.
"The Future of Immersive Entertainment in The Post-Pandemic World" was written and performed by Ricky Brigante and Sarah Elger.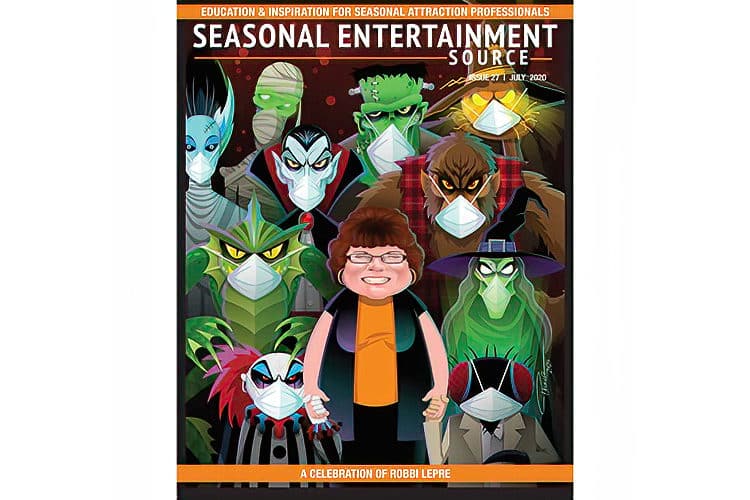 The year is 2018 and you're aboard the historic Queen Mary. You enter the 4,600 square foot Queen's Salon meeting room. Looking around the Art Deco style room, you see a trio of golden onyx fireplaces, vast maroon drapes, and Robbi sitting on the stage. Take a seat and listen to 'The Power of Connection' by Robbi Lepre at the 2018 Seasonal Attraction Leadership Symposium.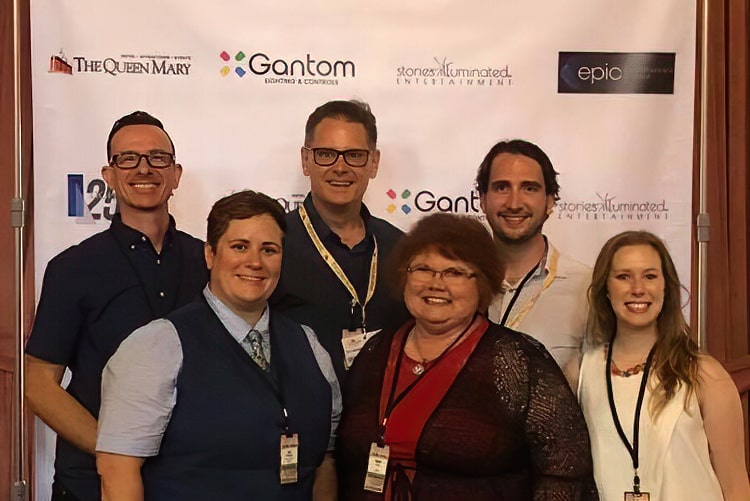 To make the dedication issue for the magazine, I asked Robbi's network to tell me what they learned from her. Here is what they said.
Contributors for Part 3 are: Alex Crow, Chris Thomas, David Ruzicka, Dr William Ramsay, Martin Palicki, Todd Hougland, Samantha Grimaldi, Ray Kleim, Leonard Pickel, and Donald Kinsley.  In Part 4, we heard from Cindy White, Kim Gromoll, Mike Wallace, Tom Geraghty, and Quan Gan.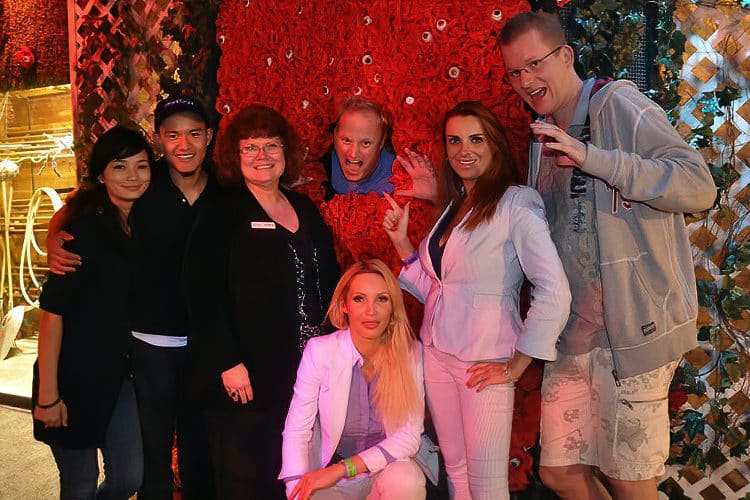 For the final part of this Thanksgiving Tribute, let's go to Robbiween at the Winter Garden Theater. Robbiween was a fundraiser to help cover Robbi's medical expenses, and here are some of the best stories I heard that day.
We hear from:  Cindy White, Kim Gromoll, Mike Wallace, Tom Geraghty, and Quan Gan.