Scott Swenson's Virtual Book Tour will include a stop at Midsummer Scream for the official Signing of Follow the Story on August 4th.

Follow the Story: The Foundation of Every Great Attraction
Follow the Story's synopsis reads, "An attraction is most effective when it follows a path and takes guests on a journey. The story determines an attraction's physical layout, character development, and technical design. It also points the way for clever marketing, merchandising, and branding. This book gives you the tools to develop a story and to use that story as a blueprint for your attraction's development."
Get your copy here or read more at www.followthestorybook.com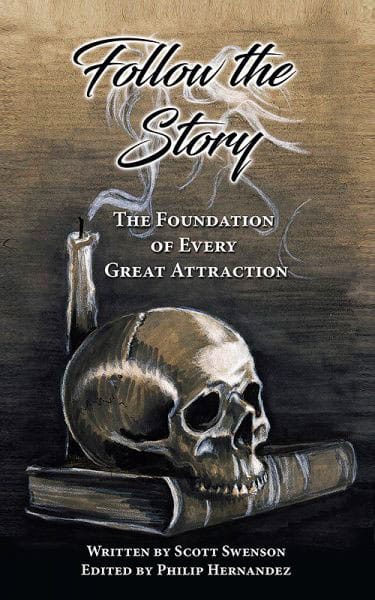 The Midsummer Scream Signing and Seminar
At this year's Midsummer Scream, (August 3-4 at the Long Beach Convention Center), Scott Swenson will present a seminar titled "Communicating Fear: Podcasts, Periodicals, and Poetry." Midsummer Scream will host the book signing after Scott's Seminar on the show floor. Ted Dougherty, who wrote the foreward, and Philip Hernandez (editor/publisher) will be at the book signing with him.
Details:
"Communicating Fear: Podcasts, Periodicals, and Poetry."
August 4th from 12pm – 1pm (Room 201A)
Budding podcasters, journalists, and poets who want to focus on the horror genre- this is for you! Scott will provide guidance on how to make one's "dark voice" heard in the often-cluttered world of monsters and zombies. From podcast examples to the many articles he's written for haunted-attraction trade magazines. Learn how to pitches stories to the people in charge. He'll also do a couple of readings from his three books of dark poetry and prose.
Follow The Story Book Signing
August 4th from 2-3pm on the show floor
RSVP Here.
Signed copies of Follow the Story, as well as limited quantities of Scott's previous books, will be available for sale.
Scott Swenson, Author
Philip Hernandez, Editor & Publisher
Ted Dougherty, Foreward
Doug Schaefer, Cover Illustrator
Scott is going on tour to discuss the ideas behind his book! Hear from Scott during his Virtual Book Tour on these shows:
Watch your favorite haunters unwrap and discuss copies of Follow the Story. Haunters hosting unboxings include:
Praise for Scott's Book from the Haunt Community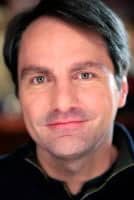 "Scott is a true master architect of immersive horror experiences, using the classic tools of story and conflict to create blueprints for some of the most influential (and some of my all-time favorite) haunted attractions ever. This guide is mandatory reading for experiential designers of themed attractions."
—Scott Simmons, Creative Director, ScareHouse and The Basement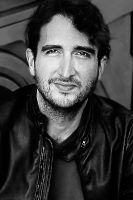 "I've been a fan of Scott's work since the early Howl-O-Scream days. This book is a fantastic glimpse into his process of creating memorable haunts. Every haunt creator will find something useful to take away from reading this. It's a perfect blend of creative and logistical guidance, and this book gives every haunt creator plenty of helpful takeaways."
—Ricky Brigante, Pseudonym Productions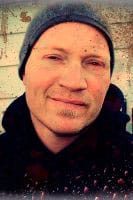 "Before you start your next theme, read this book. Scott lists and simplifies the framework of creating a back story for your attraction—without any fluff. The personal stories woven throughout lead to actionable takeaways. I'll be implementing his tips this year to help with my marketing and customer experience."—Brian Foreman, Founder of Haunter's Toolbox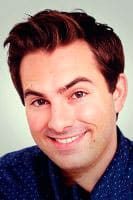 "Scott provides a much-needed jolt of storytelling energy in a compact, readable form. This is a true 'blood and potatoes' approach to the many facets of haunted-attraction storycraft, which should help any designer ensure they're taking full advantage of the tools at their disposal."
—David Ruzicka, Co-Artistic Director for JFI Productions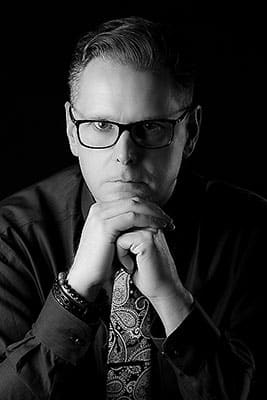 For over 30 years, Scott Swenson has been bringing stories to life as a Writer, Director, Producer and Performer. His work in Theme Park, Consumer Events, Live Theater and Television has given him a broad spectrum of experiences. After 21 years working with SeaWorld Parks and Entertainment as the Director of Production, Scott formed Scott Swenson Creative Development LLC. Since then he has been writing live shows, creating and implementing themed festivals and developing communication based training classes. Much of Scott's work has focussed on seasonal entertainment.  He was co-creator and Creative Leader for the first 15 years of the "Howl-O-Scream" event at Busch Gardens Tampa, during which time he wrote and implemented over 50 haunted houses, shows and scare zones. From 2014 to 2017, he was the Writer and Creative Director for the historically based atmospheric theatre piece, "The Vault of Souls".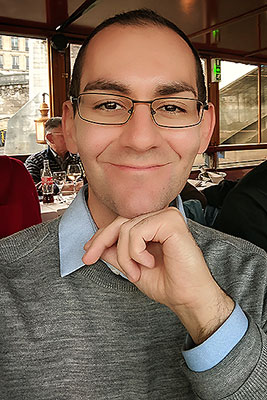 Philip Hernandez is a freelance writer, speaker, producer, and marketer specializing in Seasonal Attractions. Since 2014 Philip has published Seasonal Entertainment Source magazine (SES), a quarterly print publication. Philip operates the Haunted Attraction Network (HAN), the largest global media entity for the haunted attraction industry.  
ABOUT THE COVER ARTIST- Doug Schaefer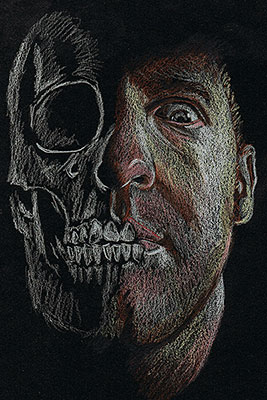 Horror and FX artist, Production Manager for Robot Monkey Lab, Inc. and creator of two books of art. Doug has been creating effects, props, masks and artwork for haunted attractions, theme parks and collectors for over 30 years. By day Doug designs and builds effects, puppets and illusions at Robot Monkey Lab, Inc (VFXcreates.com). And on evenings and weekends Doug makes even more monsters, in his home studio (ArtGuyDesigns.com), creating a variety of horror and creature art.
For more information about Midsummer Scream 2019, visit the event website.
Scott's book, Follow the Story, is available on Amazon.