Tony: Hi, I'm Tony Zagone, I'm the owner of Zagone Studios, previously Be Something Studios. So, I've been making Halloween masks for over 50 years with my dad, and now my son's involved; three generations. Well, this year we're focusing on a lot of moving mouth, super soft masks that can form to the face, that you can wear your glasses with, and kind of theater experience. It's not putting on a mask and taking it off but being a character.
About 10 years ago we were formulating, we wanted something as close to skin as possible. We love the detail and the paint jobs of the silicone mask, for a lot of our customers that's a little expensive, and with the neck they're a little hot. So, we formulated a compound back then, and then through experimentation, sizing, fit, and engineering, we got it to conform right to the face. If you're a big person, it's going to look different than if you're skinny person, because it will stretch for a big heavy guy, and the cheeks will sink in on a small, skinny Barney Fife type person.
Philip: Can you pick out one or two of the designs that you particularly enjoy?
Tony: Not much for the haunt industry, but I always like old people or drunk people. You know, you go to a party, and you put it on and you know how to act, you can get some fake cigarettes, you can get a cane, you can cough, you can yell at people, "get off my grass!" It's so much fun and you never have to take these off because you know, the mouth moves with you, and you can eat and drink. So, that's really what we're known for, the realism, nice price point.
But then we do big pieces for haunted houses, like we have big, we call kick-ass wolf, and killer kick ass wolf that are several hundred dollars, but they're latex again. They still fit a human head, and sort of big variety of sizes, but it gives you that dramatic, oversized, intense look.
So, when we go to the trade show in St. Louis, we do a lot of the big pieces, and new for this year that we're not telling anybody, we have a new line of chests that we won't even bring to this show because there's always a lot of copying in this industry. But these chests will blend and match right in with the mask at a real sweet price point. You know, the owners will love it, the actors will love it, it fits right into the industry.
Philip: That's incredible. And that's something we might see in St. Louis, maybe?
Tony: You will see in St. Louis I'm in production already just to have, you know, 20 or 30 of each design.
Philip: I think that we'll see you there, we'll be back to that.
Tony: Well, that'd be fantastic.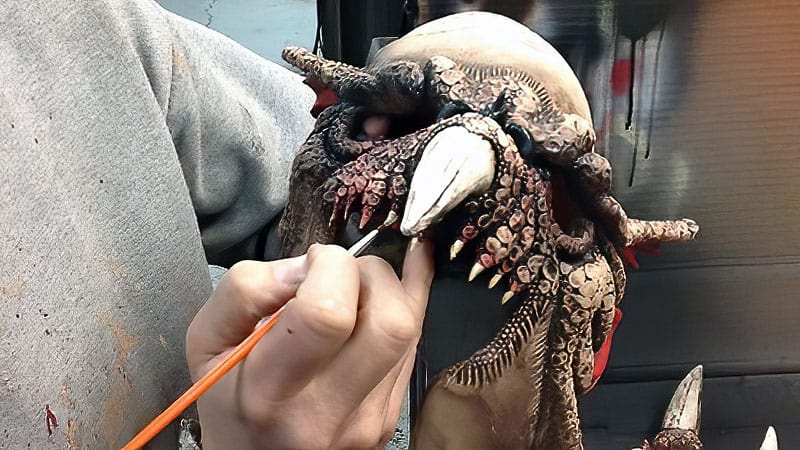 Zagone Studios Masks Can Be Bought Wholesale Or Retail
Tony: Correct. You know, if the haunted house needs two or three pieces, a lot of times they just pick it up at Transworld or they'll just buy it retail, and we do have a special discount code for haunters. Then there's some haunted houses that are buying thousands of dollars' worth of stuff, and then they talk to us, we give them kind of the wholesale price, so they don't have to deal with the retail. You know, we want to treat our customer right. We were very late and doing online, direct to consumer orders. We deal with some of the big guys and large volume, low margin. When they start screwing up, you got to survive.
We're late in the game, but so someone go to the website and look at our product and every image, or every listing, will have video, demonstration of putting it on, texts. So, It grew over 300%, our website, and the companies that we sell to online, we're about 800% up, and that's in addition to all the little retail stores we sell to. I think we're selling like 24 countries now.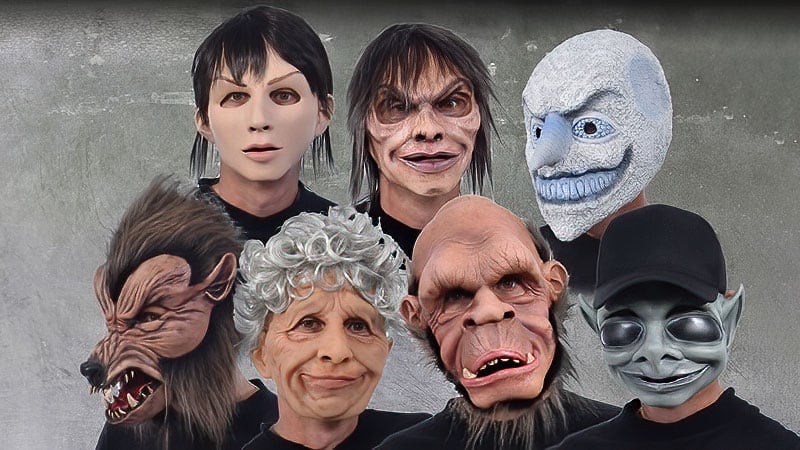 Tony Discusses Supply Chain Issues and Inflation
Tony: Well, we did have to raise prices last year. So, both things are real enemies of all of us. We manufacture all our products in the US. So, some components come from overseas, like wigs, but even in the US, like our fake hair, comes from Wisconsin, the material was sourced from Texas, so when those plastic factories froze out in the spring and were destroyed, that destroyed the whole supply chain. So, hair I had ordered to get in November of 2020, just arrive today I was notified by my brother. So, what we did is, we had one design with a wig, we had a backup with a fake fur, and even a third backup, so we were able to produce all year, similar characters. It was the second-best year in our 50 year history, because we had product, a lot of other people didn't, consumers had money, people want to get back to life, they want to have fun, that's what we are.
Philip: So, it sounds like you you've thought a lot about having contingency plans and you had this backup plan, and then that coupled with everything coming from the US, you don't really anticipate there being a huge shortage problem for you this year, or any of that kind of stuff.
Tony: I have made sure already, and we go through a little extra expense, that I have all the wigs I'll need for this year. All the hair is ordered, I have a whole half a warehouse full of latex. So, unless we like doubled last year, which I can't produce that much, we won't have supply chains issues. I will say, you know, prices might creep up a little. A lot of people here are ordering early to lock things in. Little pieces of foam, and big pieces of foam that go into big pieces, we've seen prices increased six times since September. Almost every two weeks we get a letter it's going up 20% again, 30% again. You know, we absorbed some of it until we can't and then we have to pass on some of it.
Philip: So, you would still suggest that people order it as soon as they can, really?
Tony: Yeah, it's not like you have to do it today, or maybe this month, but if you go to Transworld show, you want to have your buy-in by say April. That second half of the year we're playing dice, we don't know what's going to happen.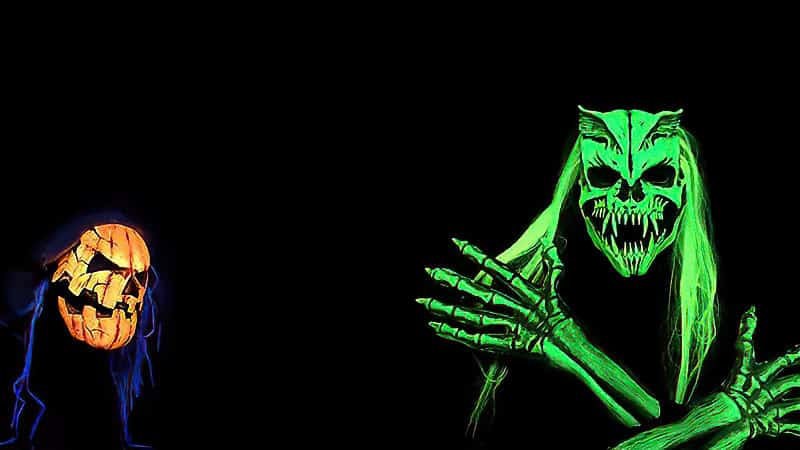 What Does The Future Hold For Zagone Studios?
Tony: This year, we believe it'll be our number one best-selling year already. We see it in the pre-orders, reorders, stores that normally don't order, say till July, are ordering now because last year was so good for them, they don't have anything on the shelf, they got blank walls. So, this isn't for Halloween, this is just to get them to their normal buying time. So, this industry hit the lottery last year, I mean, you talk to any store, even overseas, people were spending money. That was a good year.