As build season is well underway for haunts around the country, the Haunted Attraction Network is checking in with haunts to see how their builds are coming along and what they have planned for 2021. For this installment, Maximus Bryant headed over to Wilmington, Ohio to check in with Jordan, one of the attraction managers at Brimstone Haunt. Jordan and his team have been busy prepping for this year's event.
Brimstone Haunt has four attractions: the Haunted Hayride, the Forgotten Forest haunted trail, Psychosis (an indoor attraction), and Zombie Assault VR.  Each attraction varies in intensity of scare.
"What I love most about Brimstone is we can literally venture out to anyone. If you want the hayride, that's a good family scare. The VR bus, that's still a good family scare. The walk steps it up a little bit, and then Psychosis throws it over the top. It's an overall great attraction."
Centrally located in Wilmington, Ohio the haunt is about 30-minutes from Cincinnati, 30 minutes from Dayton, and only about an hour from Columbus, which Jordon feels is a "sweet little triangle", allowing the event to draw attendees from all three markets. "Obviously, most people plan the night here, but trust me, once you get here, you're not going to want to settle for one attraction – you're going to make a night of it."
Also an asset is the event's location near the Ohio Renaissance Festival. "You can make a full day of it if you want to go to the Ohio Renaissance Festival in the morning, spend all day there, and then come here that night."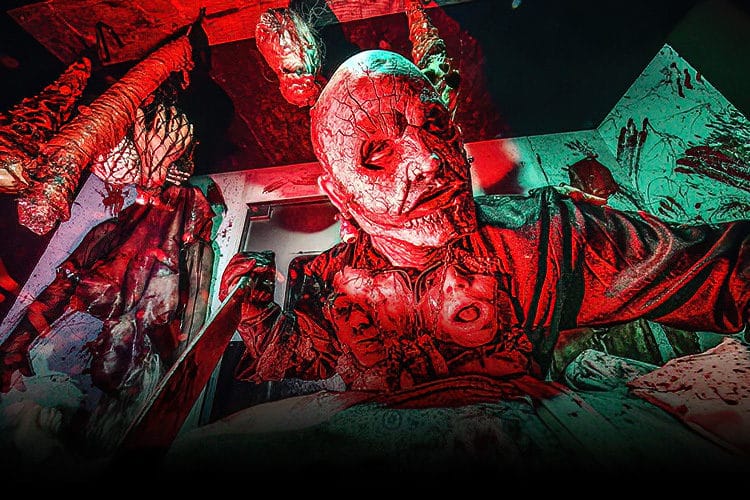 Jordan's Background with the Haunt
Jordan is a manager for the indoor Psychosis attraction and he is part of the build & design crew for this year's event. 2021 is Jordan's third year with Brimstone Haunt. "I came in, I acted in the hayride as one of the scarecrows and created relationships – and that's the great thing about Brimstone is there's room to grow for everyone. There's always room to grow. So I came in the following season, and I got on their build crew. I got to work under Brandon and see how the ropes were kind of running – you know, a little bit of this, a little bit of that, and then this year kind of topped it off. I started taking more projects on by myself and we all kind of have our little thing now. Our own little places."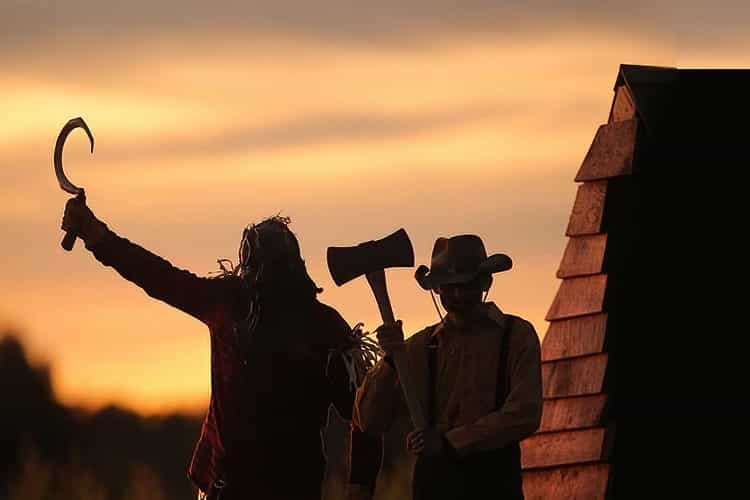 Planning for this year's haunt begins immediately after the previous year's season. "At the end of the season we will have a meeting where we ask 'Hey, what works? What didn't work?'  – get our priorities straight. And then come January, we start having these little meetings – 'What do we want to do this time? What do we need to change? Where do we need to go?' Then about March when the weather starts picking up, that's when we get out there and we start cleaning up. We start getting everything where it needs to go, and then we get to the nitty-gritty and the stuff that everyone likes."
By July they are still in the process of getting the structures built. "We are replacing some scenes. We're also filling some space. We want a full attraction, not just an attraction. So we are filling some things and, roughly, we change about a third of each attraction, but it all depends on what needs a little bit more work than the other".
"We have a great build crew. It's one of those things where you're always pressing to the wire, but it just happens." "The biggest thing is we have a big family base. We're all hands-on, it's just a big group team effort. That's what's best about it, you can go out to a job, but here we come back for the people, and that's what I like about it."
The haunt has also begun its casting process. "We just posted that we're now hiring. So you can get on Brimstone.com to apply and fill in that application."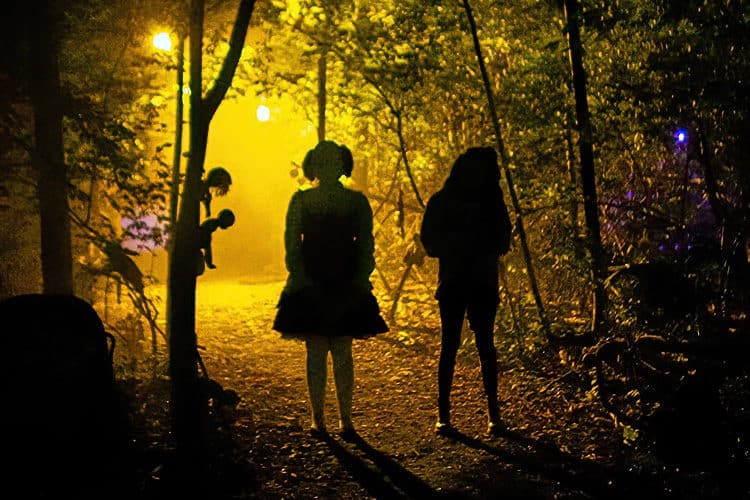 Teasing What's New for 2021
"The past two years we introduced the Scarecrow. The scarecrow was pretty famous back in the spring burrow days. In 2020, you got to meet his army, but from what I hear, there's another force coming in who is trying to claim that territory. So that's my only hint."