"Angel of Light," a haunting new theatrical immersive experience, will debut at the historic Los Angeles Theatre on September 15. Created by ODEON, a leading immersive experience and technology company, in collaboration with Fever, and Angel of Light features an original storyline created by Chris Anastas and Mark Binder, in which attendees are transported back to Old Hollywood in 1935 to witness the gripping and terrifying story of Rota Krisha – where ancient curses, sonic secrets, and demonic possession intertwine.
The experience is set in the 1930s as guests are transported back to the Hollywood Golden Age and find themselves at the Los Angeles Theatre to see Rota K. Preston's debut vocal performance. Unbeknownst to the audience, the ancient Angel of Light curse is revived that evening – and attendees will relive the chaotic and unsettling tale through the combination of live performances, elaborate sets, and ornate artistry. The experience uses advanced technology to take those who dare deep into the past, including the power of Dolby Atmos sound, projection mapping, shifting light and music, and power strobe lights.
During the 60-minute experience, guests will be given unprecedented access to the historic venue while being guided through various immersive spaces that fuse technology with live theater. This includes underground Catacombs, theater dressing rooms and a grandeur-filled ballroom complete with eerie and demonic characters, and the LED Possession Cube room projecting a kaleidoscope of mind-bending images and footage taken from inside the mind of Rota. The experience culminates in a finale live performance by Rota in the main theater which will leave a haunting impact.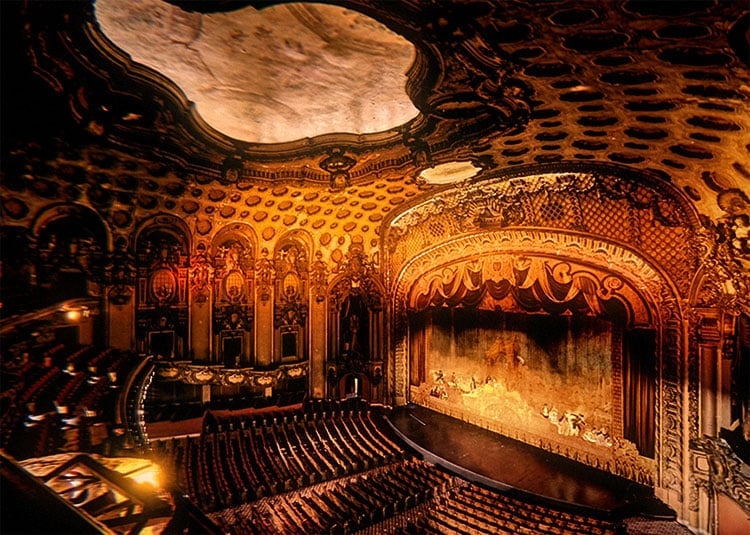 In "Angel of Light," the story unfolds in the early nineteenth century when a hexed girl, Rota Krisha, plagues a small rural village. The villagers turn to Father Nicolai, a priest known for his "spiritual sound healing," who discovers that specific structures elicit a binaural effect when singing or chanting is performed within them. Hoping to summon an angel to counter the evil presence, the villagers bring Rota into the ancient catacombs for a special ceremony. However, it takes a dark turn when Satan himself is unleashed, wreaking havoc among those present. The events unfold in a cataclysm of horror and chaos, but Rota Krisha manages to escape to America, where her life remains uneventful. That is until she marries a sound engineer in Los Angeles…
The Angel of Light experience and storyline serves as a prequel to the upcoming film "Hex," set for a 2025 release as part of an anthology from Parma Pictures. Chris Anastas, co-founder of SoundFi and the writer and creator of the "Hex" film, collaborates with Mark Binder, accomplished sound designer and re-recording mixer. Mark is the founder of IMN Creative, known for its advanced Dolby Atmos immersive mix stages. His work has impacted creators like J.J. Abrams, Michael Bay, the Russo Brothers, including films such as Paranormal activity, Grey Man and the number one franchise on netflix, Extraction I and II.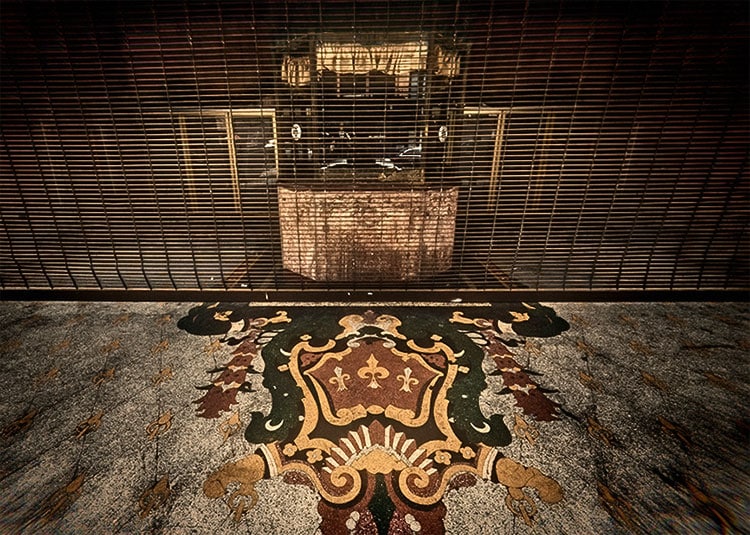 For this project, Chris and Mark deviated from the conventional approach to launching immersive experiences. Instead of creating an immersive experience based on an existing IP with a devoted fan following, they opted to introduce an entirely fresh fictional universe to the public which is just the beginning of an "unholy anthology" centering around a mysterious cursed character.
"From our original recordings of late 20s and 30's music to the unique custom soundscape creation that spans over 30 rooms of audio, which includes notable Dolby Atmos experiences, audiences will delve into the chilling depths of horror and be immersed in a world that blurs the line between reality and nightmares," Mark Binder, Angel of Light Co-Creator added.
"The second guests step through the threshold of the theater, they will be fully transported back in time to relive the chilling tale of the Angel of Light curse. Through a captivating fusion of technology and classic theater with live actor interactions, our goal is to create a truly innovative, unforgettable immersive horror experience," said Chris Anastas, fellow Co-Creator of Angel of Light.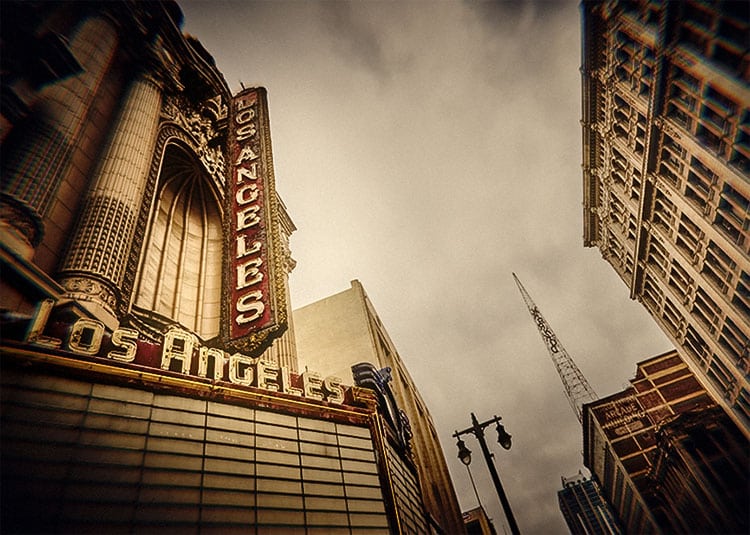 The Angel of Light experience will also offer food and beverage items for guests and a special limited VIP Experience beginning on Friday, October 13 through October 31.
Details: 
Where: Los Angeles Theatre, 615 S Broadway, Los Angeles, CA 90014
When: From September 15 through October 31st, with performances Wednesday – Sunday, 6 PM – 12 AM PT
Duration: 60 – 90 minutes
Tickets: Tickets start at $59.50 per person and can be purchased here.
Age: 16+ unless accompanied by a parent. Not recommended for children under 13
Social: Fans can follow @angeloflight.la for more content and information