GOREnaments offers everything from a severed toe to bloody candy canes to hang on your Christmas tree.

Having a hard time finding Halloween-themed Christmas gifts? Who isn't? Well, our nightmares have been answered.
GOREnaments
offers gifts and holiday cards that bring new meaning to the "spirit" of Christmas. Besides severed appendages, there are Freddy Kruger and Michael Myers Christmas cards and glitter grenade and gun ornaments—in other words, something for almost every horror fan.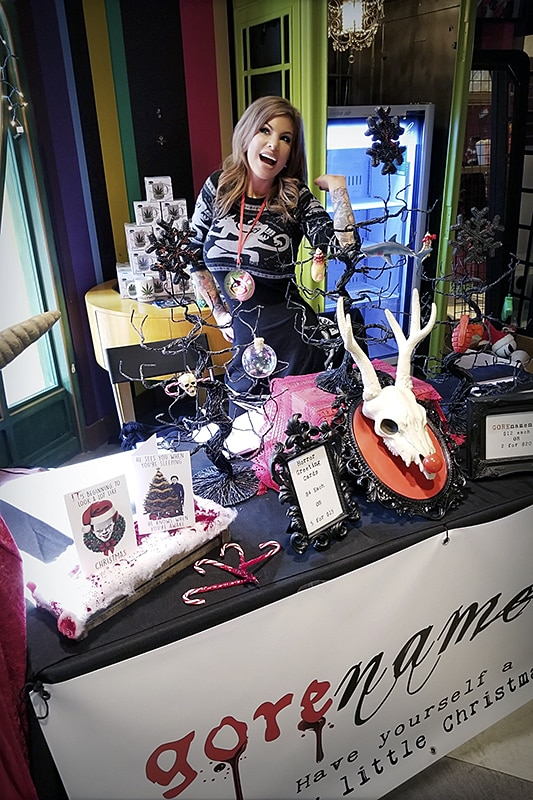 Sarah Hayden, owner and designer of GOREnaments, explains how she got started in making her creepy Christmas creations. "In 2013, I noticed there weren't many options during Christmas for those of us who love horror and all things spooky. I've always been pretty crafty, so I decided to try making some creepy Christmas ornaments. I came up with the name GOREnaments and got right to work. I started selling on Etsy and my website. Things went really well that first year, but then life happened, and I decided to take a break to focus on starting a family and also on my full-time job as a registered nurse," she explained.

"This year, I decided to make some horror-themed Christmas cards featuring my original artwork. I've always been into puns and growing up playing the piano forced me to learn
every
lyric from
every
Christmas song in existence. I combined the two and came up with the Christmas cards available on my site."

So, keep GOREnaments in mind when you're looking for something a little different this holiday season…and Have a Very Scary Christmas!