Escape City Buffalo unveils Buffalo's newest Escape Room: The Hangover
In September 2018, Escape City Buffalo announced the opening of The Hangover, a real-life interactive adventure game designed for adults (that means 18 and older) ONLY. The creators behind Frightworld, America's Screampark designed this unique experience in which friends must work together to find all the clues and solve the puzzle within 60 minutes. Award-winning scenic designers, writers, and artists combined their talents to create one-of-a-kind escape games that contain clues, puzzles, and secret passages that guests have to solve in order to unlock the room and escape.
The Hangover
Here's the set-up for this adults-only game: After a crazy night out on the town during vacation, you and your friends wake up locked in a room with no clue where you are or what happened. You'll need to put the pieces together of what happened the previous night and escape before your flight home takes off.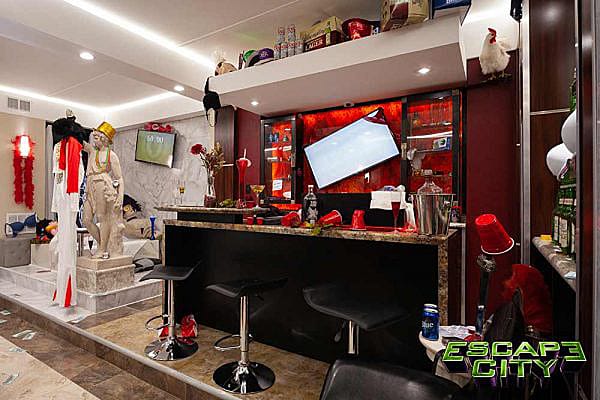 More Escape Room Fun—Body Collectors, Over the Falls, and Ghost Mansion
Body Collectors, one of Buffalo's newest and largest horror-themed escape games, is a suspenseful game in which eight friends work together to find their way out. The Body Collectors have selected you to be a part of their twisted games. Can you prove you're worthy to live your life? Or will you become another piece of their ever-growing collection? In Over the Falls, Canadian pirates have seized your old cargo ship on a voyage across the mighty Niagara River. After stealing the goods, the pirates abandon ship and send you barreling towards the Niagara Falls. You have exactly 60 minutes to escape before you plummet down the towering wall of water.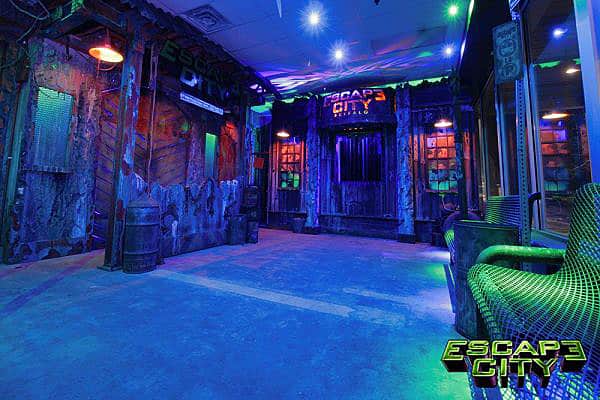 Ghost Mansion dares you and your friends to spend a night in a legendary haunted house. Once inside, you realize that the mansion truly is haunted, and the ghosts don't want you to leave. Find the clues and secret passages to escape before the ghost claim you as one of their own. Reservations for each of these escape rooms is $28 per person with a minimum group size of four. For reservations, visit 
escapecitybuffalo.com
. Escape City Buffalo is scheduled to launch an additional game in early 2019.