For this year's Halloween season, Fort Edmonton Park in Alberta offers four virtual events—ranging from quiz nights to a dance party—and an on-site, learn-as-you-go paranormal investigation.
Fort Edmonton Park's DARK Halloween event has made some changes this year to accommodate the guidelines around the pandemic and the limitations imposed by the park's construction activities. As a result, much of the Halloween programming will be virtual, but there will be one, live, limited capacity event on site. Rather than its usual 12 days of events, there will be 31 days of DARK throughout the month of October. The emphasis this year is the DARK coming to guests through virtual activities rather than guests venturing into the DARK.
Tickets to the on-site event, Paranormal Investigations, have sold out as have tickets for the online events DARK Mixology and DARK Escape-Haunts of Selkirk, but three other online events—Curio Shoppe, Quiz Night, and The 'Raveyard—all of which are virtual, either don't require tickets or tickets were still available as of October 14th.
DARK has successfully pivoted this year to maintain brand awareness and keep its customers engaged. "We decided, early on, that our goals were to maintain brand awareness, stay in the market, deliver an exceptional experience, and be financially responsible," said Teresa Ryan, creative director of DARK. One way the DARK team did this is by explaining what would be different this year in its marketing and social media for weeks leading up to the event.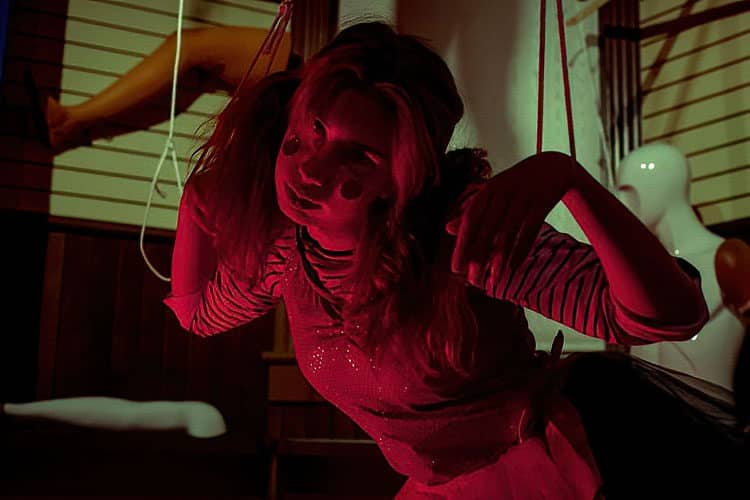 Activities were designed that could be easily scaled up or scaled back depending both on changes in health and safety guidelines and on what the public's appetite was for the activity. The DARK team also realized there was an opportunity to develop pilot programs that could be continued and expanded in the future. "So, creating new programs was an investment," said Teresa. Part of the scalable programming involved developing contingency plans based on the number of guests participating in the events. Another aspect of this year's event was bringing together local businesses to participate, such as partnering with a local distillery for the online mixology event.
What DARK learned is there's an appetite for Halloween programming, and, as Teresa noted, "Almost anything related to Halloween that's being put on the market is being gobbled up." Even if people don't want to go out to events, they want to be part of the Halloween experience, and that's what DARK is catering to this year while maintaining its brand. It's never been a family-friendly attraction, and it isn't this year either, with a virtual dance party and quiz nights as well as the mixology event. The attraction's messaging in 2020 is, "You're not coming to DARK this year. DARK is coming for you."
Paranormal Investigations
In this on-site, limited-capacity event, guests learn about the tools used to detect entities as they take part in a paranormal investigation. There are no gimmicks—or guarantees of paranormal activity—but some of the actual paranormal activity that has occurred at the park will be shared with guests. Guests choose one of two locations for this experience—the Mellon Farm House (maximum 8 guests) or the Fort Complex (maximum 12 guests).
Paranormal Investigations takes place on Fridays, Saturday, and Sundays at 9 pm and lasts three hours. Tickets are $75 and may be purchased here. All COVID-19 health and safety protocols will be followed (physical distancing, mask-wearing, and extensive cleaning of touched surfaces).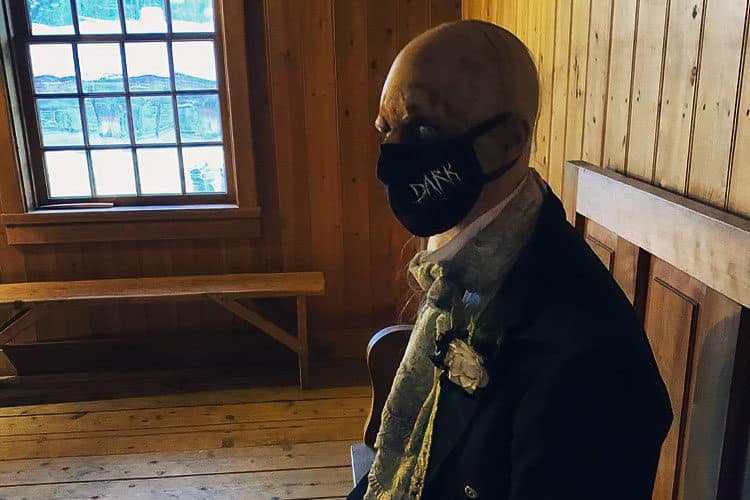 DARK Escape—Haunts of the Selkirk
This is a virtual escape room in which guests assist a world-renowned ghost hunter in ridding the park's Hotel Selkirk of an unwanted entity. Guests are urged to gather together at home with friends for this spine-chilling virtual quest. If they complete the murderous mission before the clock runs out, they'll be hailed as heroes. If they fail, evil will creep into the Fort—and their nightmares—forever.
This event takes place on multiple dates and times and lasts an hour. Tickets are $100 for up to eight participants and may be purchased here.
Guest join the DARK's horror host on Instagram Live @fortedmontonpark every Monday in October at 7:00 pm to be challenged on all things gruesome, creepy, and blood-curdling. If guests correctly answer questions, they could win a petrifying prize. But, if they give wrong answers, nobody knows what dreadful fate awaits.
DARK Quiz Night takes place on Mondays at 7 pm, and no tickets are required.
Guests pick up a "Spirit Box"—a "sinfully delicious assortment of spirits and cocktail mixes"—in advance at Strathacona Spirits Distillery in Edmonton to craft Halloween-themed cocktails in the comfort of their home. They're guided by a wicked mixologist in the concocting of beverages designed to appeal to their "DARK" side.
This event takes place at 8 pm on Thursdays. Tickets are $50 and may be purchased here. Spirit Boxes included vodka, barrel-aged gin, and pinot gin along with mix and accompaniments.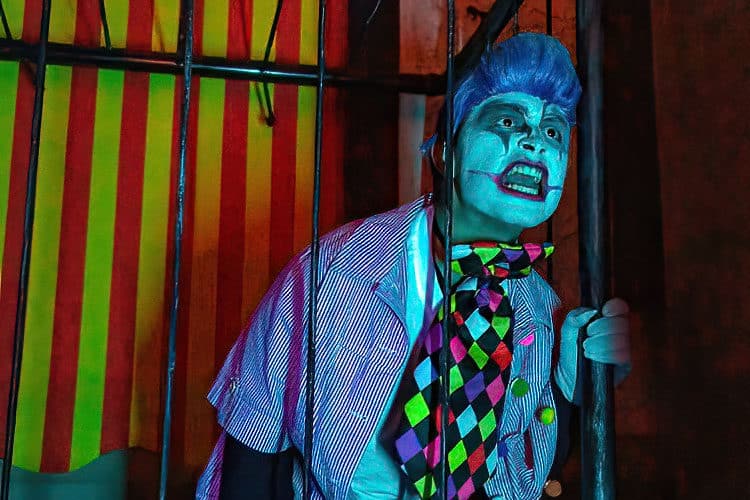 DARK will wrap up the month's events with a virtual dance party taking place at The 'Raveyard. On October 31st, DJ Thomas Culture, "The Groove Digger," will be hosting this thrilling, virtual Halloween bash. Guests are encouraged to dress up and unleash their devilish dance moves from the safety of their own home. The Groove Digger will keep guests boogying deep into the moonlit night with plenty of shocking surprises along the way.
No tickets are required for this event.
Curio Shoppe is described as an "interactive nightmare" in which shoppers are invited to "choose an object, unlock and story, and haunt your own house." The brainchild of Dead Centre of Town, Curio Shoppe is an interactive online event taking place from October 21st through October 31st. Tickets are $35 and can be purchased here.