Too tired to read? Listen to this article instead:
Frightprops is "the number-one online source for serious haunters, builders, and scare-makers around the globe." Doug Anderson founded FrightProps in 2003 in Bloomington, Minnesota. Now, FrightProps is the largest online store for specialty haunted attraction products.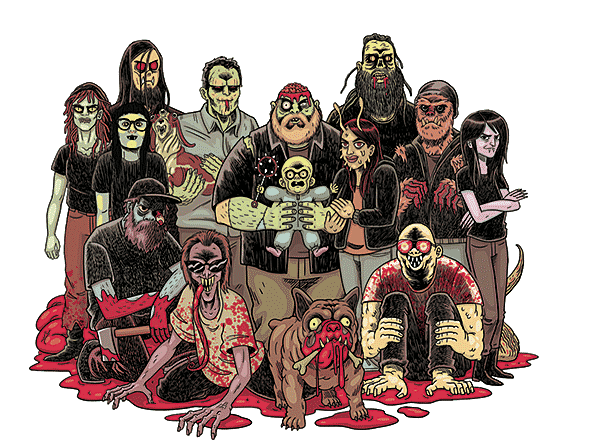 What FrightProps Offers
FrightProps produces much in-house but also resells products from diverse dealers. The business has thousands of products in the following categories:
Props
Pneumatics
Controllers and electronics
Motors and servos
Video effects
Escape room equipment
Sound and audio
Lighting
Fog, bubbles, and snow
Scents and smells
Decor effects
Costumes and masks
Frightprops™ merchandise
Hours pass clicking on each category to summon up fantastic ideas for haunts, escape rooms, and Halloween events. For example, there are animated props, static props, and prop-making supplies. Under the escape room category are door locks and openers, puzzle locks, control systems, triggers, props, video effects, lighting, set decorations, and two-way radios. Within each of these categories are sometimes dozens of brands to choose from.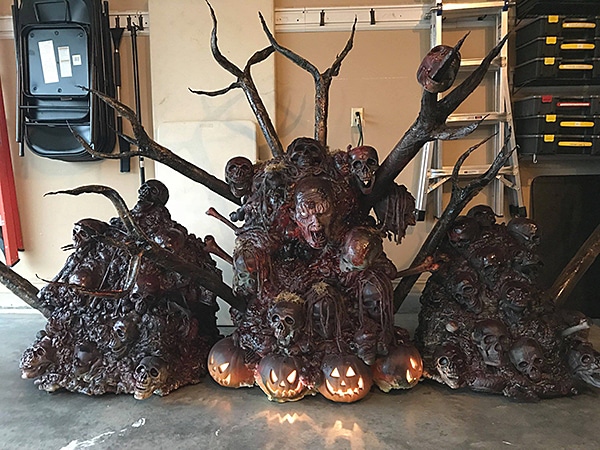 The Catalog
FrightProp's catalog is famous in the Halloween World. Meticulously assembled and hand illustrated, it's a wealth of guidance starting to build props. Jam-packed with easy-to-understand photos and diagrams, haunter's covet the catalogue.
New to the FrightProps Catalog
A submersible, multicolor LED light;
A portable two-way radio (an escape-room necessity);
A kilimari (that's a giant tentacle—great for nautical nightmares);
A haunted radio escape-room prop;
Various fog machines;
A full-size La Llorona (the crying female ghost of Mexican legend);
Gruesome human-form props.
Digital downloads (including Axe Killer V.2, Home for the Horror Days, and Video Horror Show).
The portable UHF two-way radios, manufactured by Kenwood, are a recent addition to the catalog. This small but durable radio is made for all-day use; includes a charger and other accessories.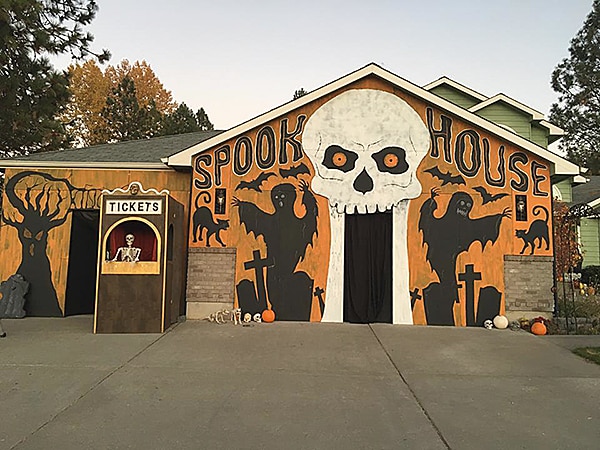 The FrightProps Blog
The FrightProps blog is an excellent place to find out about the company's special offers and contests.
FrightFoam Competition
A tradition leading up to Halloween every year, the FrightFoam contest is a haunter's dream. The juried competition, co-sponsored by Hot Wire Foam Factory, challenges participants to carve fear. The six winners receive gift cards for Hot Wire Foam Factory products (ordered through FrightProps).
The Chief of Halloween Enthusiasm Talks about FrightProps
Drew Ailes, Chief of Halloween Enthusiasm, joined the warehouse team in 2007. In 2007, Frightprops only employed a handful of people—Doug; Scott Bibus, the Creative Director; a fabric fitter; and two, part-time warehouse employees.
When FrightProps moved to Clearwater, Drew didn't follow, but when the company relocated to Minneapolis in 2012, Drew went back to work FP. "I spent about another year in the warehouse and eventually became the Chief of Halloween Enthusiasm. They decided my talents are better used on the marketing side of things. I've been an Internet junky since I was 12 or 13—since the early days of AOL—so they put me in there, and it's what I've been doing since then."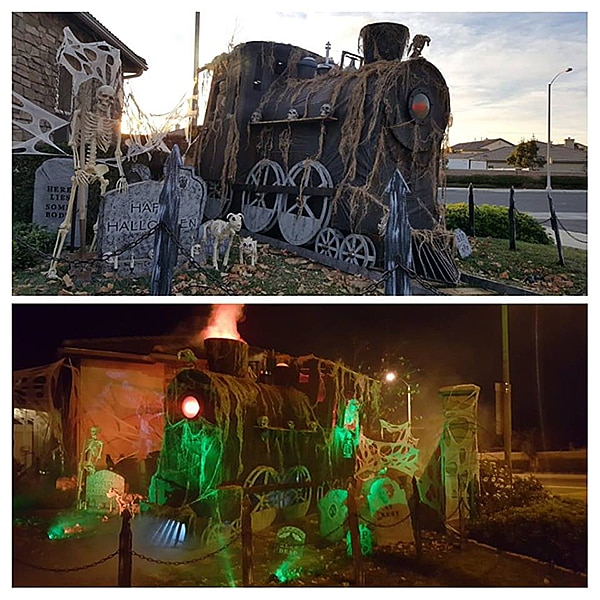 Drew comments, "We're all such weird people, and we have such a passion for what we do. What I wish I could communicate when I bring people on a tour is the camaraderie we have here with the staff. They aren't co-workers—they're friends, and they love being there."
To Drew and the team, the interactions with their customers are a way to meet people in the industry, bond over haunt culture, and get new ideas. "Many people are gifted in terms of creating things, but maybe they don't have time to do marketing, or they don't have enough time to build an online store. If people have a better idea, they should reach out and contact us if they're interested in working with us. There are so many people with different takes on an old prop or different ways to do things. If someone has a product video they made with our stuff, show it to us."
FrightProps now offers free shipping for purchases over $200.
Visit FrightProps at 58 9th Avenue NE, Minneapolis, MN 55413 or online: https://www.frightprops.com, and the phone number is 866-279-2687.