Oogie Boogie FunkO's Cereal Coming to Spirit Halloween and Spencer's September 2019
Wondering what to eat while working on your Halloween decorating? Here's the answer.
Spencer's and Spirit Halloween are getting exclusive boxes of Funko's cereal next month with the release of Oogie Boogie FunkO's. The Disney villain cereals feature two of the most iconic bad guys – The Nightmare Before Christmas' Oogie Boogie and The Little Mermaid's Ursula.
Haunters need to eat and what's better than eating Oogie Boogie while you work?!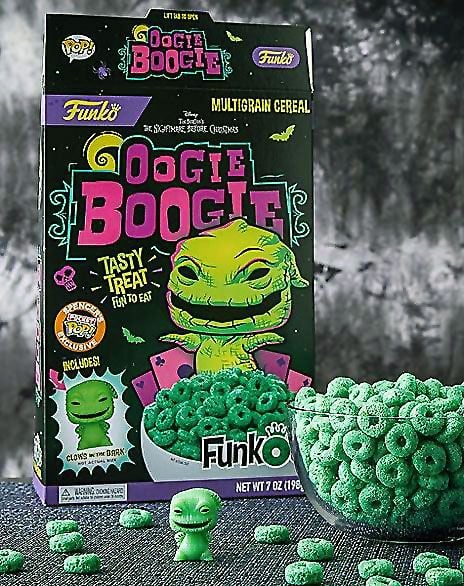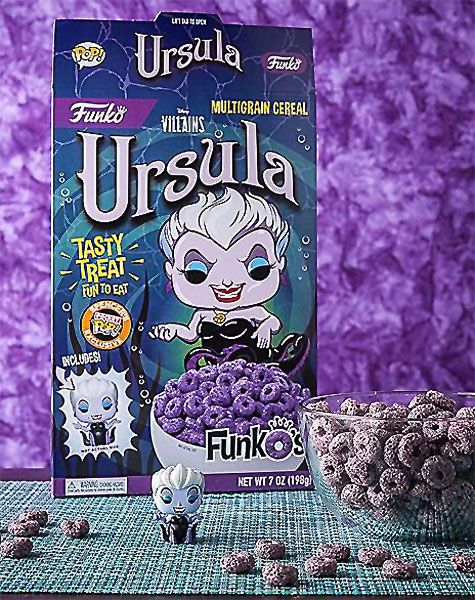 About FunkO's Cereals
Oogie Boogie will be one of the two exclusive FunkO's cereals coming to the specialty retailers. The company is also releasing an Ursula cereal based on the villain from Disney's The Little Mermaid.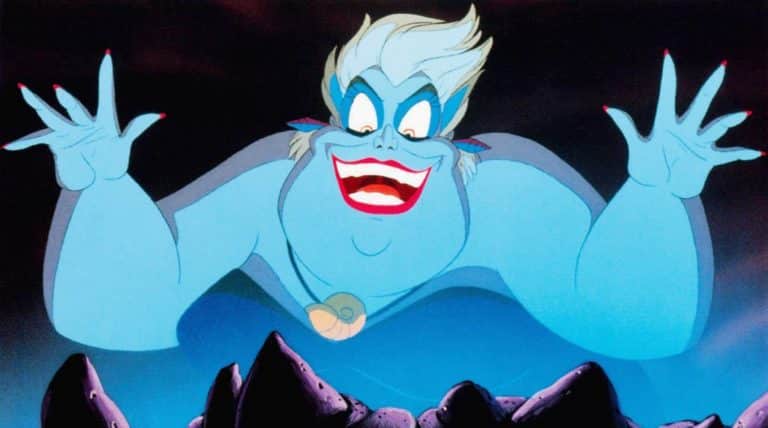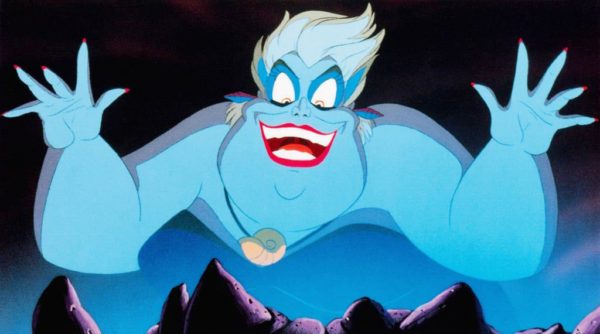 There will be four other characters joining these two wicked characters with their entire festive splendor. Further, each box has several servings of yummy, sugary cereal and boasts a surprise for fans – a Pocket POP! of selected character.
As expected, the Oogie Boogie O's will be green in color, and just like the past boxes of Funko's, it will come with an exclusive Pocket Pop! of the cereal character. The fabulous Ursula comes with her own purple multigrain cereal.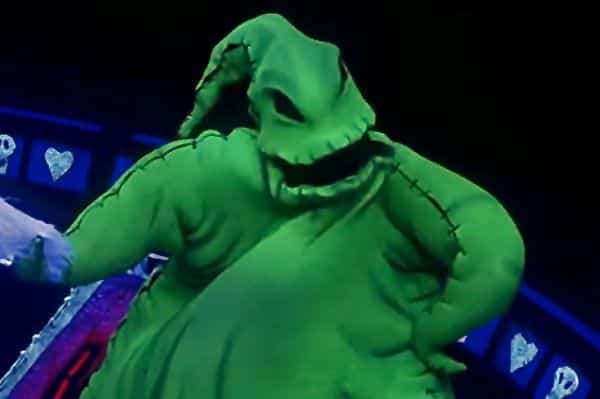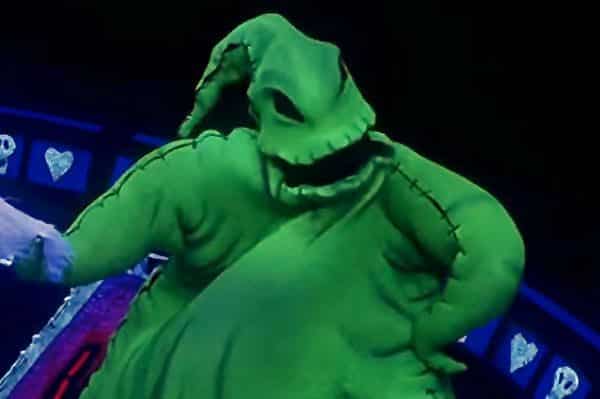 You can get both the cereals by pre-ordering on Spencer's website. But, they are not available on SpiritHalloween.com yet. The happy news – the cereals are expected to ship in September.

So, whether you just want to savor the delicious taste of cereal or collect the pocket POP! figure, order your box now and make this holiday a little more fun.