Although Halfway to Halloween is officially May 1st, 2022, haunts around the country are celebrating halfway to the haunting season throughout May. Some attractions are hosting special events – such as "Lights Out" walkthroughs or special themes – while others are giving previews of what guests can expect this Fall season. There's even a Spooky Swap Meet happening in Los Angeles from April 30-May 1st.
Halfway to Halloween / Friday the 13th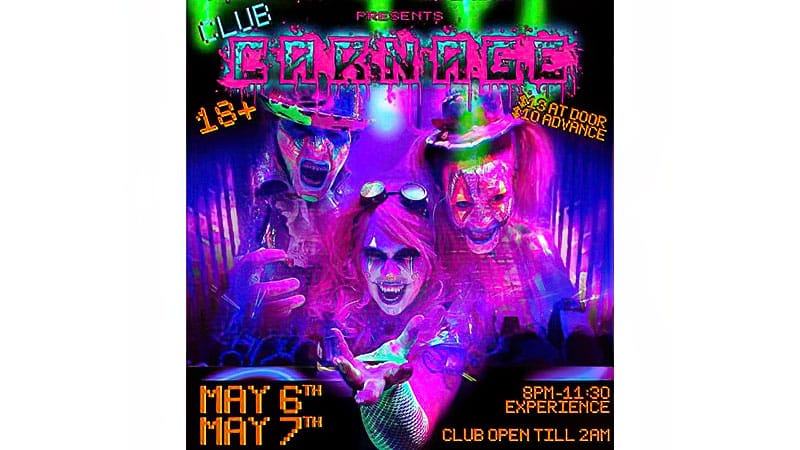 The Manikins Lounge, V13, & Ashes' Tales of Terror PRESENTS:
CLUB CARNAGE
Halfway to Halloween – an immersive experience pop up event
Come experience our Halloween teaser shows May 6th and 7th from 8pm-11:30pm. The club will be open til 2am so come enjoy our haunt experience, drink, mingle with the actors and watch our sideshow performances! This event is rated R and for 18 and older.
Featuring: Pig Pen the clown sideshow performances & the iconic Lobster boy, dark arts walkthrough, scare actors, drink specials, art by D. Carrion and more. DJ Paul Vaine spinnin so you can dance the night away. T
ickets include access to neon walkthrough scare experience, club, vendors, sideshow performers, photo ops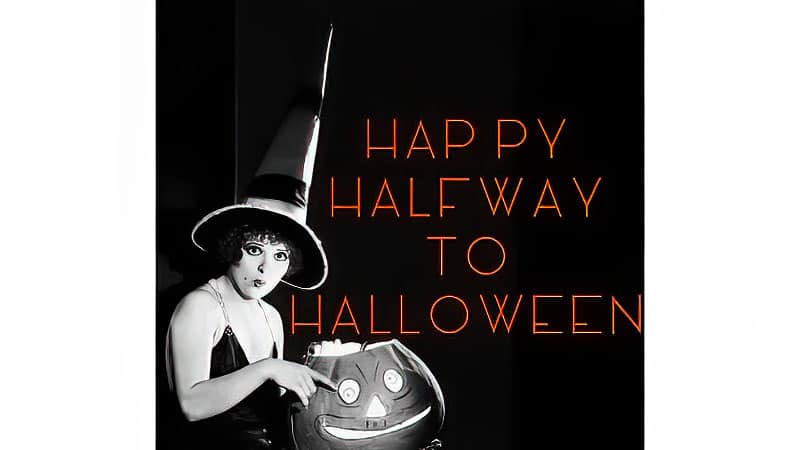 This evening is for adults only so get a baby sitter! Tickets (which must be purchased in advance) include access to all our activities (no waiting in line behind the kids), one beverage and delicious appetizers!
Please note: The Kangaroo Petting Zoo closes at 8pm (but baby joeys will be circulating throughout the park for the entire evening – something that ONLY happens on Adult's Only Night!.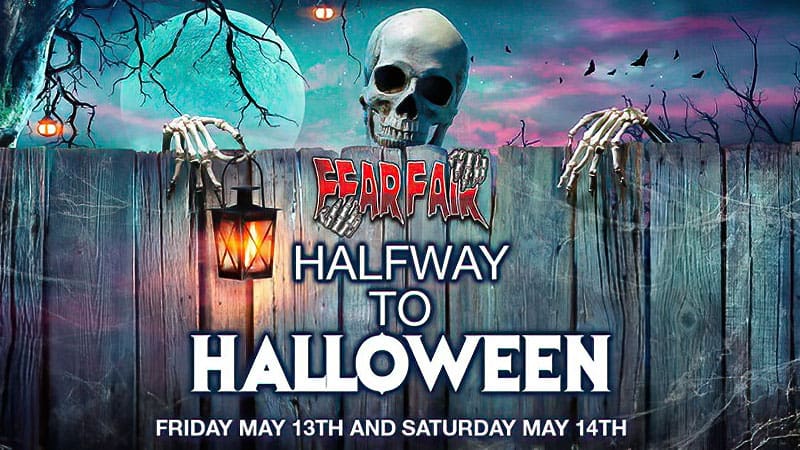 Who can wait till Halloween for a good scare? Fear Fair throws open the doors on the greatest show unearthed for two nights only! Halfway to Halloween 2022!!
When it comes to terrifying thrills and spine-tingling chills, Field of Screams in Lancaster, PA will give you more than you can handle! RETURNING FOR 2022- Visit us for a Night of Horror at Field of Screams for a special Half-Way to Halloween Show on May 13th and May 14th! The Field of Screams Attractions will be operating as normal but with a special Half-Way to Halloween Twist. Experience Field of Screams with a Half-Way to Halloween Fright Pass which will give you access to the Den of Darkness and the Frightmare Asylum. You will not want to miss this event as it may never come around again! Purchase your tickets now and be one of the first to experience this new Field of Screams show for yourself! Field of Screams provides the Ultimate AtmosFEAR!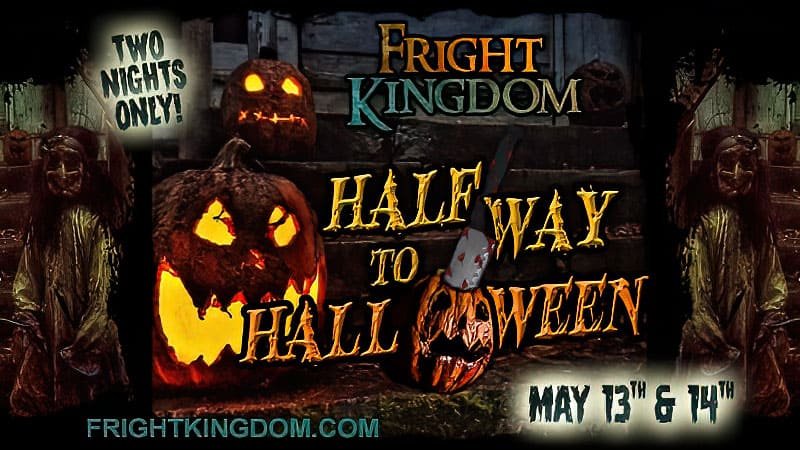 Come celebrate Halfway to Halloween as you brave the 5 Fright Kingdom attractions you have grown to love in October! Located outside you will find ghoulish characters and various forms of entertainment. There will be photo opportunities as well as concessions once you exit the haunt.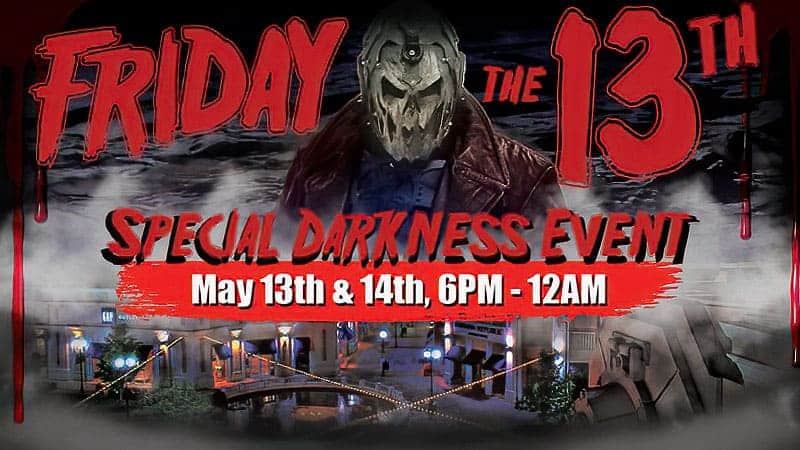 Friday the 13th! It's one of the most important dates for all horror lovers and to celebrate, NecroManor Haunted House will be opening up for a Special Event!
Located on the Louisiana Boardwalk at 505 Boardwalk Blvd, we will open our doors on May, Friday the 13th and Saturday the 14th from 6:00pm to 12:00am, but our lights will be OFF as customers are invited to make their way through our twisted halls in the Darkness!
Will you survive and make your way through, or succumb to the curse of the Unlucky 13?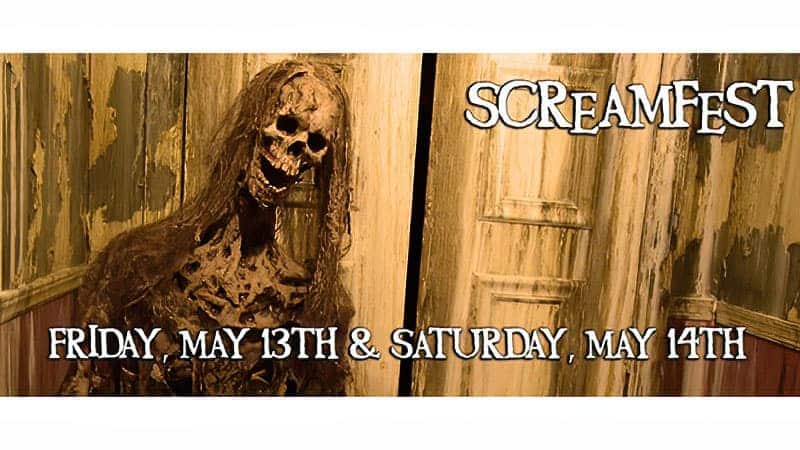 It's our annual Screamfest "Halfway to Halloween" event. We've rebuilt the entire second floor of the haunt, plus renovated multiple scenes on the main floor.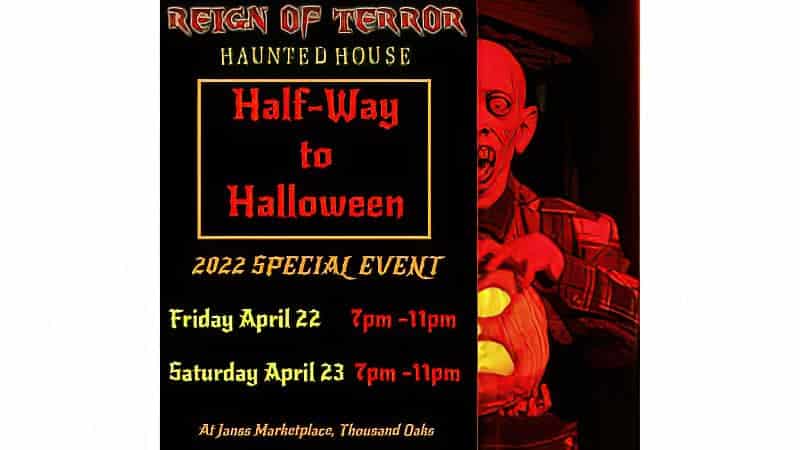 Reign of Terror Haunted House is the largest, indoor walk-through haunted house in Southern California. Continuously operating since 1999, we feature more than 130 custom rooms in 10 different, inter-connected haunt themed sections. We are packed with terrifying scenes,  swarms of living and mechanical monstrous characters, amazing scary props, and countless spectacular special effects. All designed to give you a thrilling and fun time.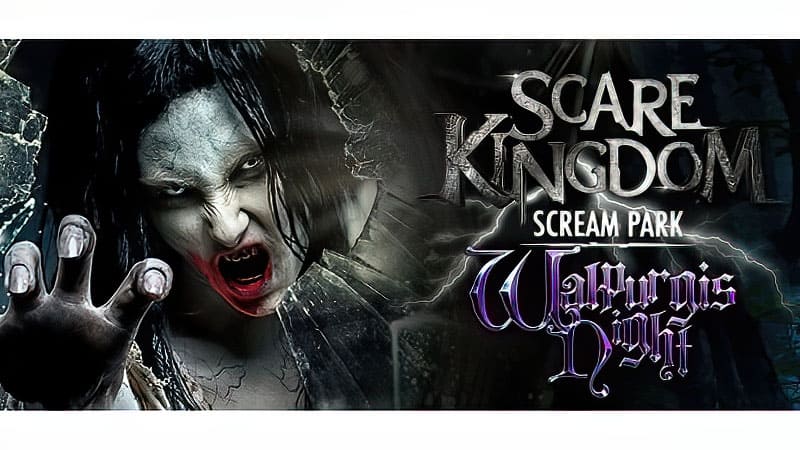 Scare Kingdom Scream Park
Scare Kingdom Scream Park brings FEAR ALL YEAR with the return of 'Walpurgis Night' on Saturday 7th May 2022, marking exactly 'halfway to Halloween'.
GET YOUR 'SCARE ON' WITH THREE NEW EXPERIENCES IN FEAR!
It's Friday the 13th weekend! Join the fun at Scare USA one last time before we officially kick off our 2022 season! You and your friends will enter Scare USA in the Dark with flashlights, arrows will guide your path and some will lead to killer prizes! This is a pitch dark experience, with live actors, music and fog. This is NOT as intense as our traditional "Blackout Experience" event.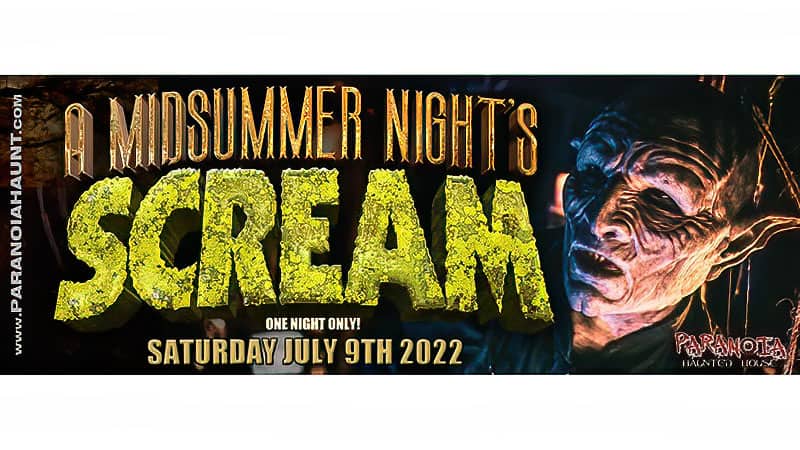 For one night only this summer we unlock our doors and unleash the creatures upon you. Come experience everything that is Paranoia.