Disneyland Resort is gearing up for our favorite time of year – Halloween Time! This fall, guests of all ages will be able to enjoy seasonal celebrations at both Disneyland Park and Disney California Adventure Park. From Sept. 2-Oct. 31, 2022, the parks will be decked out in ghoulish glory with special decorations, treats, and attractions.
There is something for everyone during this spooky celebration, which is filled with seasonal decor, Halloween-themed attractions, photo opportunities with favorite Disney characters and villains, as well as special goodies, and more.
Read more below, or on the Disneyland Blog.
From colorful pumpkin décor to special events, the Halloween season will be celebrated in Downtown Disney District as well. From September 9 through October 31, 2022, Pluto's Pumpkin Pursuit – a fun family-friendly pumpkin hunt – will return to Downtown Disney. The Hotels of the Disneyland Resort will also feature Halloween-themed lobby displays.
During the celebration of Día De Los Muertos, which will run from Sept. 2 – Nov. 2, 2022, the Plaza de la Familia at Disney California Adventure park will be back with live performances, delicious foods, hands-on projects and interactive experiences in honor of the holiday's spirit.
Oogie Boogie Bash – A Disney Halloween Party will be offered as a separate-ticket event at Disney California Adventure park on 23 select nights starting September 6, through October 31, 2022, following the conclusion of the park's operating hours.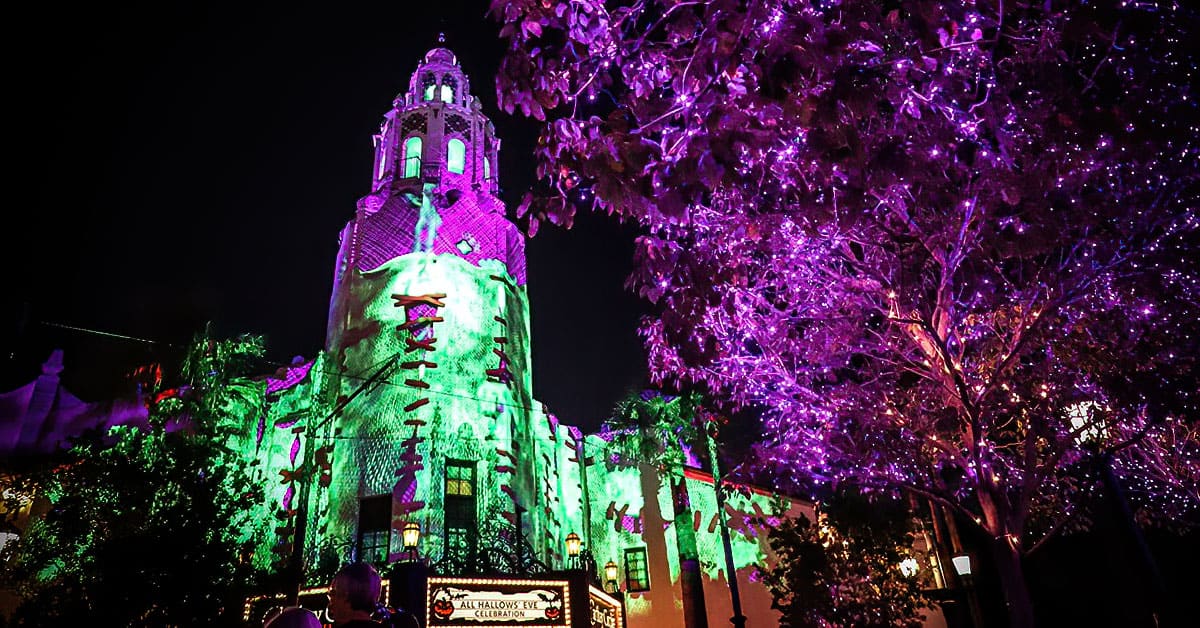 Halloween Time at Disneyland Park
Aside from the usual decorations, The Haunted Mansion will undergo its annual seasonal transformation to become Haunted Mansion Holiday, as Jack Skellington destroys the mansion's corridors with frightfully festive decor inspired by "Tim Burton's The Nightmare Before Christmas." Expect the sweet scent and sight of the mansion's yearly bespoke gingerbread house, carefully perched on the ballroom table.
Every night from Sept. 2 – Oct. 31, 2022, guests may enjoy the return of the supernatural showcase "Halloween Screams," a vibrant projection and light show. On weekend nights, "Halloween Screams" will take to the skies with fireworks that are sure to waken the Halloween spirits.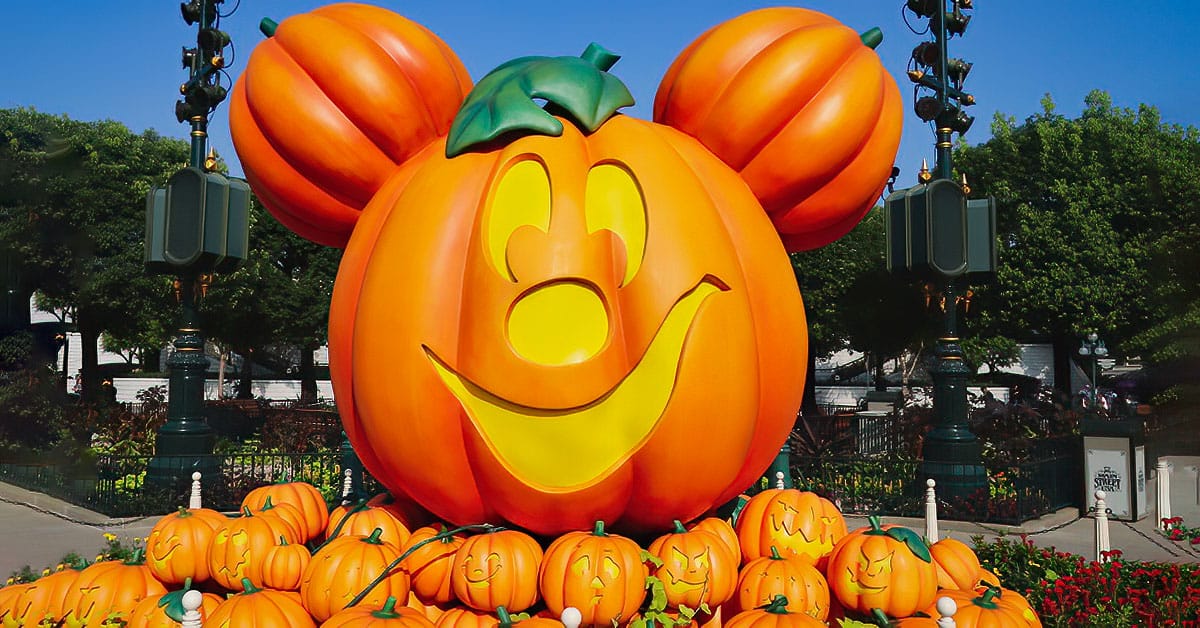 Halloween Time at Disney California Adventure Park
Oogie Boogie, from "Tim Burton's The Nightmare Before Christmas," will loom over the entrance to Disney California Adventure park, channeling his magic to turn popular rides into frightening and ethereal experiences.
Radiator Springs will become Radiator Screams in Cars Land, where resident "car-acters" will transform their homes with distinctive Haul-O-Ween twists.
At nightfall, Avengers Campus changes into Guardians of the Galaxy – Monsters After Dark, an exciting and frightening journey filled with creepy monsters and spectacular drops.
On Buena Vista Street, Mickey Mouse and friends don old-fashioned Halloween styles, poised and ready for photos. Festive Halloween décor will add to the ambiance on Buena Vista Street. When the sun sets, the façade of Carthay Circle Restaurant comes alive with Halloween magic as bats swarm, green energy pulses from within and projections light up the iconic tower structure with mesmerizing moments. And you'll want to stop for a photo in front of the 10-foot-tall statue of the Headless Horseman holding his jack-o'-lantern head high in the sky!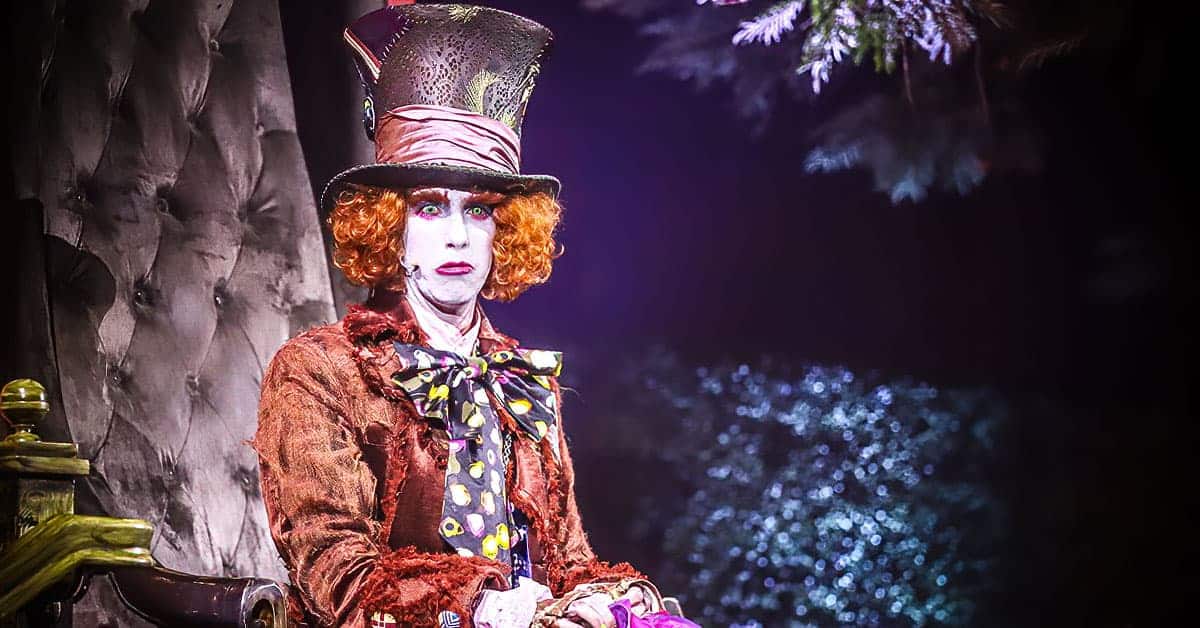 On 23 select nights beginning Sept. 6, through Oct. 31, 2022, the separate-ticket, after-park hours event Oogie Boogie Bash – A Disney Halloween Party at Disney California Adventure park will add to the family-friendly fun during Halloween Time.
In addition to viewing all of the spooky sights and Halloween activities with reduced crowds, participants at Oogie Boogie Bash will be able to explore parts of Disney California Adventure park that are still accessible, including Avengers Campus.
Highlights of Oogie Boogie Bash include immersive treat trails, "Mickey's Trick and Treat" show, the "Frightfully Fun Parade," Villains Grove at the Redwood Creek Challenge Trail, and more. Visit Disneyland.com/OogieBoogieBash for all the details!