4 lighting designers offer tips for pulling off effective haunted house lighting design using what you already have.
For many haunted attractions, lighting design can be a challenge—both from a technical and a budgetary standpoint. In this article, 4 lighting design experts offer tips to inspire confidence and creativity in the lighting of your attraction.
The Experts:
Daniel Bergher, Senior Designer at Lightswitch.
Jesse Scott, Designer at Lightswitch.
Andrew Schmedake, a freelance lighting designer.
Julia Warren, Application Specialist at Gantom Lighting & Controls
Use lighting—or a lack thereof—to tell your story.
Use what you already have to enhance your lighting experiences.
Use LEDs for sustainable lighting.
Implement sustainable strategies.
Study manufacturers' tutorials.
Consider hiring design students.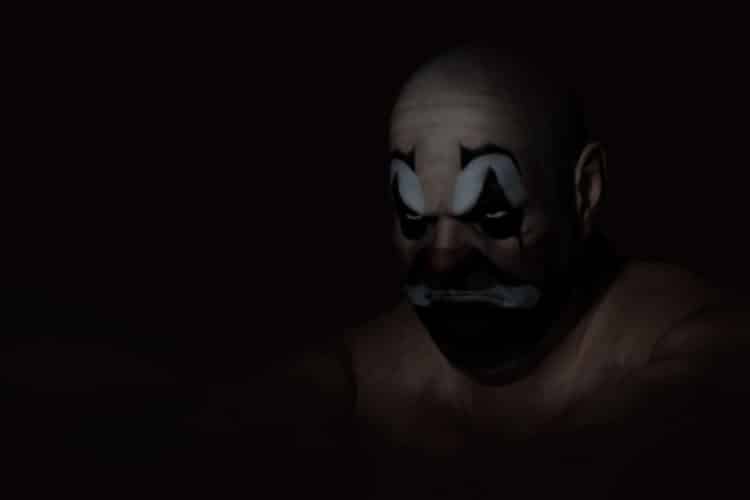 Use Lighting—or a Lack Thereof—to Tell Your Story
Understand not only how to use lighting, but when to use it.
"A movie editor has thousands of hours of footage to pull from to discover the right keyframes. A lighting designer is faced with identifying the most important aspects in a space and then telling a story both with light and with the absence of light," Jesse explained.
Use lighting to disorient or to transition. If your guests are coming from a bright exterior into a dark room, there's disorientation. You might want them to feel that sense of disorientation, or you might not. "Brighten the first rooms of your haunt to allow guests transition time into the space," said Jesse. "Also, within the haunt, you might have a bright space, and then the next space is completely dark, to give your guests a shock to the senses." Daniel added that, in a dark space, the focus is wide because people are scanning the area trying to orient themselves. "If you force them into a bright room, it's jarring to the senses."
Use lighting as a psychological attack on the senses. "Creating darkness in certain places important to the story and lighting other important story beats forces your guests to reach out with their other senses to figure out what's happening—and to enhance their fear. You can pull the focus to allow the scare," noted Jesse.
Use lighting to impact guest flow. "How light is focused allows people to know where point B is in any situation," said Jesse. "Being aware of where you want guests to look is your first guideline for lighting your attraction," Andrew added.
Due to the impact lighting has on orientation, focus, and guest flow, it's vital to design lighting from the planning stage. "This shouldn't involve just the lighting-design team but the director of the attraction. Start planning early to figure out how to make lighting a part of the story. It shouldn't be something that gets put in at the end," Daniel advised.
What's the Difference in Lighting an Indoor versus an Outdoor Space?
Lighting design for indoor or outdoor spaces is similar in concept. The chief considerations are where you want your guests to look, what you want them to see, and the story you're trying to tell.
Almost anything can light an indoor space—from a coffee can to a professional fixture. "When you get to outdoor lighting, it's more complicated because you have to make sure the elements won't damage the fixtures. You want to use fixtures made for outdoor use, and these are more expensive. One of the biggest challenges with lighting an outside area is other light sources in the environment that you have to contend with," Daniel explained.
You Already Have Tools to Light Your Haunt
Most haunts already have both practical and theatrical fixtures. Practicals are the typical table or standing lamps everyone has in their home that use incandescent light bulbs. Christmas tree lights are another practical light. Theatrical fixtures are the more professional-grade spotlights such as Gantom fixtures or nano spots.
There are many ways that practicals can be used in a haunt. The main issue is controllability and directionality—how to point that light to the right place to create a shadow or other effect or to have areas that are more lit versus less lit areas. "For example, you can shade off part of a light bulb or paint one side of it to direct light to a certain part of the room," said Andrew. "You place your practicals in a way to pull focus. A light source doesn't just need to be something that casts light in a certain place. It can be an actual candle in a room, for instance, that will draw the guest's attention. In a theatrical workflow, stage lights are controlled by dropping in color media or templates (gobos) in front of the lamp that shapes the light emerging from it," said Andrew.
"You can purchase gobos that project a pattern onto a surface, or you can make your own. Several companies have stock images available, or you can order custom-made ones from companies like Rosco or Apollo Lighting. Stock gobos range from $10 to $15, and a custom gobo—which is cut from a design you submit—will cost about $45. Don't always think of a gobo as being a sharp image; there are many ways to shape light. For example, you can soften the gobo image to create an interesting texture," Daniel added.
The size and pattern of the gobo will somewhat affect how much it spreads out, as does the beam angle of the light itself. "Think about how the cone of the light spreads out over a distance," Jesse added.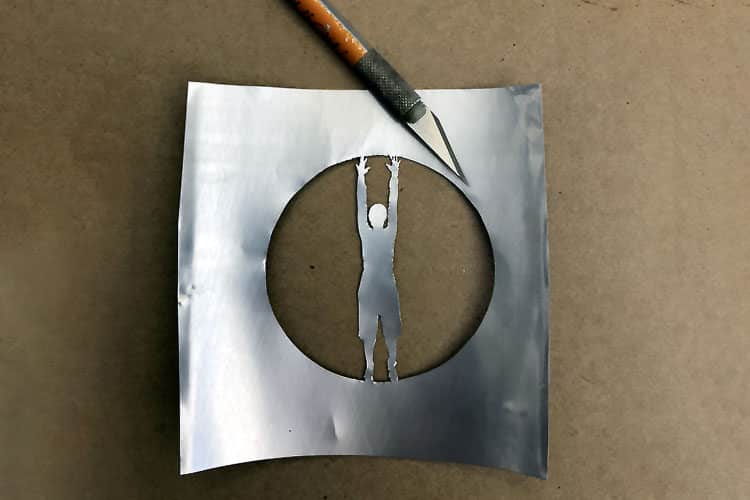 Placing a fixture behind a tree creates a natural pattern of leaves on the floor. "Think about how you can place lighting in relation to the other objects in the room to create pattern and color—for example, have light coming through stained glass," suggested Jesse.
Pull Color from the Environment
Curate your design by manipulating the environment around lights to create specific colors and patterns. Begin by considering whether you're going for a warm or cold feeling. "Let's say you're creating a domestic environment, and you have a table lamp somewhere in the room. Home Depot has an entire range of warm white to cool white light bulbs that will create a variety of effects," said Jesse.
 "Once you determine the color range you want, manipulating it from there is easier. It's harder to take a warm light and make it cool than is to take a cool light and make it cooler," Daniel added.
You can manipulate light without using color or gobos. For example, anything the light has to pass through before it reaches where you've aimed it will dim it. So, if you want the light to be dimmer, put set pieces in front of it. If you have a movable piece that can go in front of the light, you can create dynamic shadows with no external control.
Lighting Controls Make Your Experience More Dynamic
Some fixtures have onboard programming and playback capability. One example is Gantom's Color Piano, which is a small RGB spotlight that can store two shows internally. You plug the spotlight in, chose the effect you want, and it will loop that. If you wish to a triggered response, like a show moment, you can program a second show, and it will play that back. You can create an entire, two-show experience with this light because of the onboard storage. Gantom's Precision DMX also has some onboard color and flicker effects that can be loaded and played back with no DMX signal.
Some products can program shows from a computer and convert that into a signal which streams out to a playback device. BooBox is a suitable solution if you want that dynamic show programming but don't have the infrastructure or capabilities for DMX.
It's possible to have DMX capability without breaking the bank. Many consoles have PC or online versions of their controllers that will output data. Some systems output what's called 'Art-Net,' which is a modified signal that can be converted to DMX using an interstitial component. If you want to try out a controller but don't want to spend the money on renting or buying one, there are a variety of tools for achieving controlled, dynamic shows.
A significant advantage of the DMX system is the wireless network that allows you to program lighting on your phone as you walk through your haunt. "You can set up a wifi network and, using a piece of software on your phone, walk through your attraction and build how each room is lit live. In this way, you experience what your guests experience," said Andrew.
"You also have the time to pre-program before you even get to the site. It takes a little bit of imagination, but pre-preplanning and pre-programming can save a lot of time on site," Daniel added.
The lighting industry has transitioned from incandescent sources to LED sources, which save money over time. LED lighting is more expensive up front, but if you're planning on using the same gear from year to year, LED lights are the way to go. Incandescent lamps must be replaced several times during your haunt's season. LED lighting also generates much less heat than incandescent. RGBW fixtures allow you to change colors on the fly, so you don't have to worry about purchasing desired colors ahead of time.
Sustainable Lighting Design
It's essential to set up your lighting, so it's easy to install, strike, reuse, and maintain. "Many haunted attractions, even those that at temporary haunts, tend to hardwire a lot of the lighting," said Daniel. "Taking the time to connector-ize your lighting ahead of time, so it's plug-and-playable will save a lot of time. Going with a low voltage solution that's connector-ized won't just save on electricity but will enhance the safety in the field. Having a plug-in playable allows you to set up a show quickly and strike it quickly. Also, if you don't have a DMX system, make sure you keep an institutional memory by maintaining the same show file. Even if you're floating from designer to designer, keep your show files, give them to each new designer, and catalog those shows. This is a great reference tool for your attraction and, if you open a new attraction, you can use some of the same programming tools. It's not just the cues themselves but how a show file is set up. This prevents you from having to set up a new show file year after year."
Where to Find Lighting Resources
"The best resources I've found for training myself on any aspect of lighting are tutorials provided by the manufacturer. The manufacturer is the one with the most expertise, and their guidelines are an excellent way to get started on understanding their product and how to use it. Once you have the hang of it, the next step in the education process is to put what you've learned into action. Start with a product you want to work with and go through the challenges as you learn the software. Don't wait until you build your haunt to program it. Take the time right now—and the downtime we're all experiencing provides the perfect opportunity—to put together small, offline projects that will help you learn how to use the software. This way, you'll be ready to go when it's time to build your attraction," summarized Andrew.
Hiring a Lighting Designer
If you don't have the time or staff to learn design, consider hiring a designer. Designers don't have to break your budget. Start by getting a quote from several designers. Don't assume that hiring a designer is outside your budget. Always ask, because the quote may surprise you.
If you have a smaller-scale haunt, Andrew suggested looking for a theatrical-lighting design student at a local college to do the work for you. "Students still in school want exposure, are passionate about what they do, and will likely be available to do the work at a more reasonable rate than someone who's graduated and has made a name for themselves. Students are trained to look at lighting and think about how to create an experience and a narrative."
You have many of the resources already and, with some creativity, even the most humble haunt can include lighting that enhances the story and impacts your guests.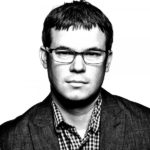 Daniel Bergher's lighting design portfolio includes over 40 collaborations of live theatre, dance, and opera, and experience in architectural and corporate lighting design. Since joining Lightswitch, Daniel is amazed and thankful to be working with such a talented group of artists and technologists in this journey to create and realize breathtaking, immersive environments.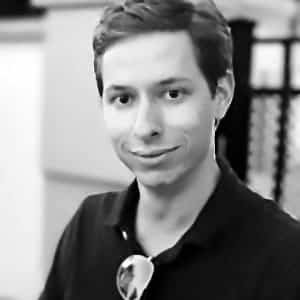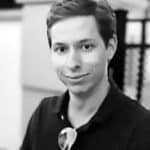 Andrew Schmedake is a freelance Los Angeles-based lighting designer for live entertainment. His work ranges from theater and dance to events and concerts. He lit Scarehouse in Pittsburgh, PA and has more recently worked on immersive experiences in found spaces, such as the transformation of a warehouse into an explorable mental asylum for After Hours Theatre Company's production of, "One Flew Over the Cuckoo's Nest."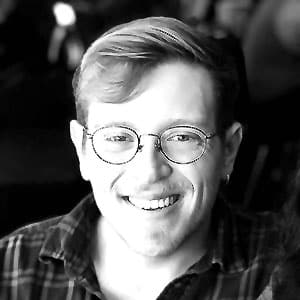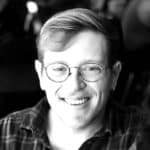 Jesse Scott is a Designer at Lightswitch. Whether with his watercolor, a design project, or 3D printing, creating is one of his longest passions.
During his time at the University of Texas at Arlington he focused his studies on Lighting and Scenic design. There he developed a love for the craft and for the artistic process. After, he moved to the Central Coast California where he worked as a Lighting Design Assistant at PCPA Pacific Conservatory Theatre and later designed for the Great American Melodrama.
He's now a designer with the LA Lightswitch office, where he focuses his time between Architectural Lighting Design and Research and Development.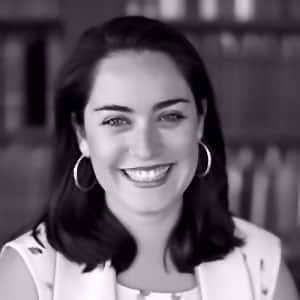 Julia Warren is an Application Specialist at Gantom Lighting & Controls, a manufacturer of special-effects lighting equipment catering to the themed attraction industry. Gantom specializes in illumination of low-light and space-constrained environments where traditional theatrical luminaires aren't suitable.
HAuNT Connect was a weekend of free, online presentations featuring leaders in the themed-entertainment industry that took place on April 4-5, 2020. "How to Get Away with Lighting" was one of those presentations. Learn more here.