A celebration with new, bigger scares debuts on September 11th
To commemorate its tenth anniversary, Madworld Haunted Attractions is debuting "10 Years of Fear" on September 11th featuring new, bigger scares. Madworld has been recognized as one of the top-10 scariest haunted houses in the United States; the best haunted house in Greenville, South Carolina; and the best haunted house in South Carolina. Madworld is owned by brothers Joe and Tim Thompson and opened in 2011 with 20 volunteers. It now has more than 200 employees including 175 scare actors in addition to makeup, costuming, set design, marketing, customer service, and parking staff. 
 "We're excited to scare, haunt, entertain, and thrill our fans during our tenth season," said Joe Thompson. "We don't want to give away any secrets, but we try to stay on the cutting edge of the haunt and attraction industry. And we've got bigger things planned than we ever have before!" 
Thompson and his brother have expanded the haunted house and trail by adding new rooms and woods areas including Haunted Pirates, a new swamp area, a demonic possession room, a butchery, a haunted mansion complex, and more. In addition, there are scary carnival games, two themed escape rooms, a gift shop, and nighttime entertainment around the park. Madworld has operated escape rooms since 2015, and the property offers food, entertainment, and a half-mile, self-guided walkthrough. Actors are hidden around every corner and are trained to scare guests at just the right moment.  
The safety of all guests is a top priority at Madworld. The attraction is adhering to all South Carolina state COVID-19 guidelines and has added its own practical solutions to keep each and every customer safe. Anderson County police officers are stationed around the attraction at all times for guest safety.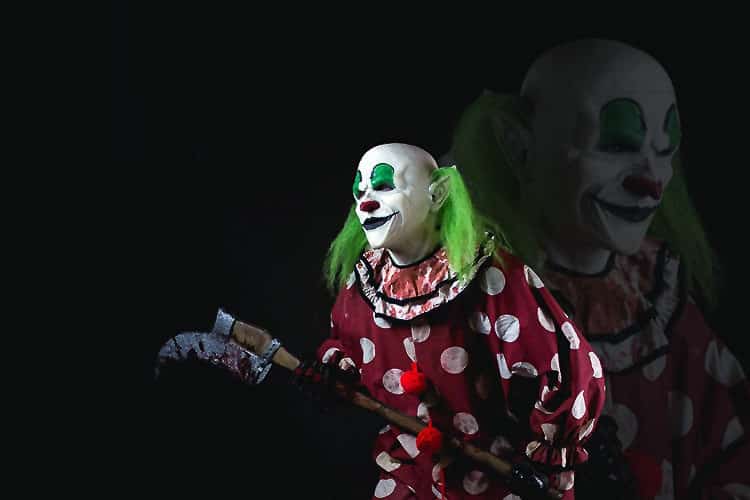 "We started Madworld because we wanted to bring something brand new and never before seen to the upstate of South Carolina. Our goal was to bring an interactive element to our haunted attraction," said Joe. "We want to make our guests feel like they're in the middle of a scary movie, whether it's the 'Texas Chainsaw Massacre' or a zombie apocalypse shoot-out—and of which we had the first in the U.S. at the time. We always go the extra mile to make guests happy and ensure the best experience during their visit," he said. 
Madworld is open on select dates from September 11 through November 7. Visit the website for a full calendar of open dates. Tickets are available for purchase online or onsite at the box office. For more information about Madworld Haunted Attractions, call 864-436-6307 or email [email protected]. Madworld is located alongside I-85 between Greenville and Anderson, SC