This is the second episode in our mini-series covering some of the haunt-friendly wholesalers from this year's Halloween & Party Expo in Las Vegas, and no series would be complete without the iconic Morris Costumes, with tens of thousands of products and a history spanning over 60 years, Morris definitely has perspective on the industry.
Support for this episode comes from Gantom Lighting & Controls. See what you're missing with a free demo. Subscribe to our free weekly newsletter: https://hauntedattractionnetwork.com/newsletter/
What Is Exciting About 2022?
Sean: My name is Sean Morris, and I am with Morris Costumes, also Halloween Express, and we are a wholesale distributor that has been in the industry for almost 60 years now. We sell a massive variety of items, and we have about 36,000 active skew numbers that we store and keep in stock in our half a million square foot facility in Charlotte, North Carolina. That way we can ship an item to you, and hopefully get it out to you that day.
Philip: Tell me, what do you have this year that you're excited about?
Sean: Yes. So, we've got just a lot of great new items this year. We've got a great new pumpkin line that is from Distortions Unlimited, which has been great, especially for our pumpkin patches and haunted hayrides. A lot of them have been bringing these items in to use them for either photo ops or just a great scene. The detail work on them is just superb. I'm very impressed with those items, and those are almost all new for this year.
Unfortunately, some of our best sellers, that are going to be in the animatronic world anyway, we have decided to hold off and we're going to be launching them, I believe, at Transworld. There is a, I know that's gonna tear everybody up. There's already been people bashing us all over online for not releasing it yet, but we actually have some amazing pieces that are using some new servo motors that have already been tested in the market before. Some of the movements on them are just amazing, and are going to blow the stuff that we have from 2021 out of the water. So, unfortunately everybody's going to have to stay tuned, but it is we will release it hopefully pretty soon.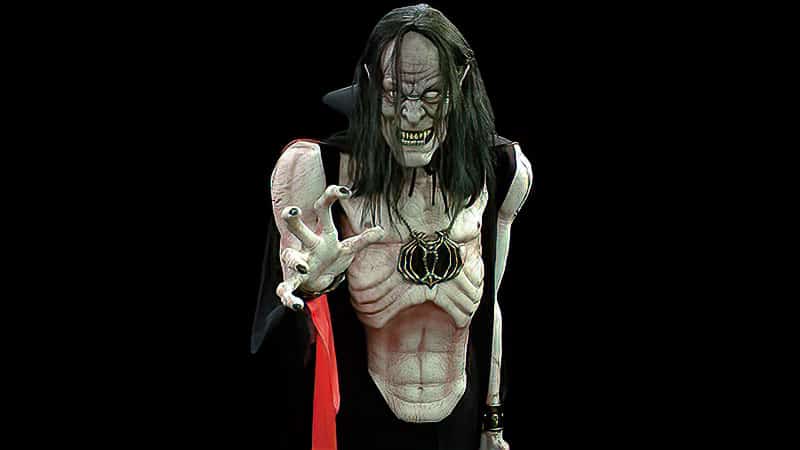 Sean Discusses Inflation and Supply Chains
Philip: I think the elephant in the room of course, is of course inflation and its supply chain issues. So, from your perspective, how is that impacting your guys' operation and what would you suggest for haunters and for listeners that are trying to make a successful year this year? What do they need to be aware of?
Sean: Yeah, so I do feel like things are starting to get a little better. There will be a little bit of inflation, but from what I've noticed, not all of our items are even going to be going up. We are really hoping that this year, even though it may cost us a little more in shipping, but that we'll be able to get some better rankings as far as getting all of our containers out on time.
We've also worked really diligently on getting our orders in early for overseas, just to ensure that they've got enough time to get to it. And then, also, we're starting to, especially in the animatronic section, a lot of the containers that were supposed to have been here for last year are now starting to roll in, and so there's a lot of items that we won't have any problems getting in as of right now, and I've already got in stock. So, daily we're getting in containers.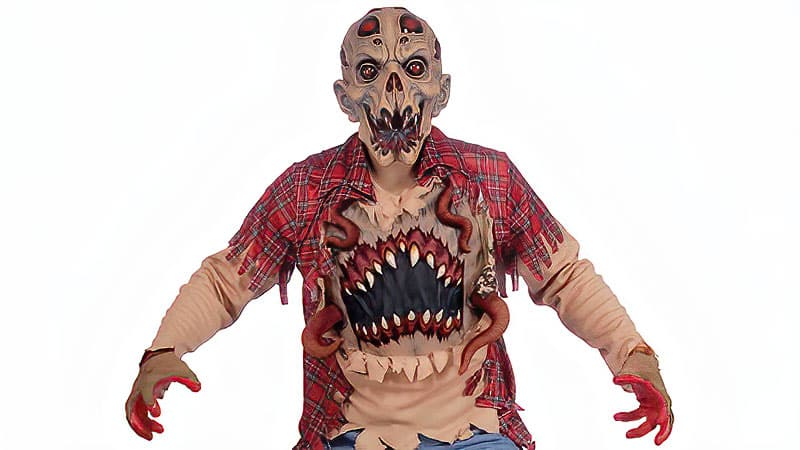 What Trends Are Visible In The Halloween Space?
Sean: So, we do have a large footprint in the retail space, owning all of the Halloween Express franchises, or the franchise itself. Increasingly, actually, even through COVID, for those that were interested in taking the risk and going out, and actually setting up stores during COVID, did amazingly well. Rent was unbelievably cheap.
Halloween seems to be the one time of year that people are celebrating for themselves, they want to go out, they want to have a good time, and so when things are their worst, people want to think about the good. So, that seems to be what drives the whole concept of Halloween, kind of being almost recession proof. Retail sales have done the same, and especially this last year was proof of it. Very difficult to get any employees, but the money was there and definitely the people proved that they were ready to get out and have a good time.
Philip: What are you seeing so far this year?
Sean: The show so far for us, it's been very, very strong. Now I have a lot of items at this show that that nobody else has. I stand out a lot here, and this has always been a good show for us. But, from everything that I've heard from all of the retailers , is that everybody had such a great year they're all doubling down and hoping to truly have high amounts of inventory, planning for that it's going to be just as strong, if not stronger this year.
Philip: What about the store experience? Do you see any trends with the store experience?
Sean: I think Halloween stores will exist for a lot of reasons. The second The Halloween Store pops up, all of the families, all of the little kids start getting excited. I see the same families come in daily, weekly, sometimes multiple times a day, just to see what else is new that I've put out and get ideas. If you think about it, especially as a kid, it's like going to Disney. You're in a mystical play land and you never have to grow up.
Nobody figures that the last few weeks that they're going to be able to get their order in time when, actually from on our side of the industry, generally that last two weeks is our slowest portion and I probably could get your order out then. It's for all of those that waited until the first week of October to get their order, and then if you were smart, you would get your order in much earlier than that, then there's really no issues. But, that is a myth that most of the public seems to have that is very untrue The general concept in the public is that at that point you'll never get it online, don't bother. But in all honesty, you probably are more likely to get it in that last drive, at least from our company.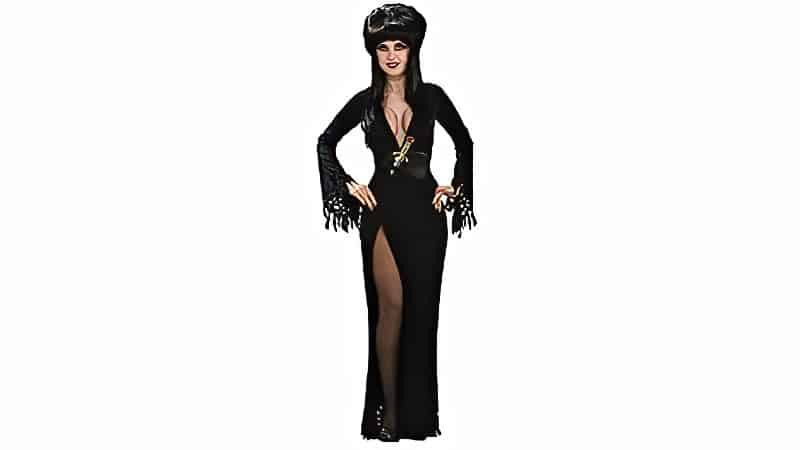 What Does The Future Hold For Morris Costumes?
Sean: This is some new big news. We just signed up with Jazz where we're now the exclusive distributor for all of the Marvel and Star Wars costumes licenses. And so now all of that will be solely distributed through Morris Costumes this year. So, every year we're doing something new and bigger and better, and you know, who knows, the sky's the limit at this point.
Philip: And what do you see with the stores? How do you see that evolving?
Sean: I think that, you know, retail's always going to be there, at least in the Halloween industry, at least in some sort. I think that it may change at some point to be more of an almost kiosk experience, and make it an easier shopping experience, and there'll be more automation for checking out and, you know, just a lot of really neat stuff that the technology's there, it's just not inexpensive enough yet to have.