The Nile Shriners of Mountlake Terrace, Washington (Seattle Area) Add an Escape Room to Their Annual Halloween Event (formerly Haunted Nightmare at the Nile)
Nile Nightmare
s promises to deliver guests' worst nightmares this October as the Nile Shriners present their haunted attraction, Nile Nightmares (formerly Haunted Nightmare at the Nile) for its eighth season. The 2018 Nile Nightmares Haunted House features six updated attractions: The Curse of the Nile, Ballinger Asylum, The Infernum, The Doll House, The 3D Circus, and Ice Station 13. The journey begins at The Curse of the Nile, where the Pharaoh awaits his next victim. "If you escape from the tomb, you continue on to The Ballinger Asylum where there's a cell with your name on it waiting for you. Then you take a stroll through The Ballinger Cemetery and face your greatest fear as you approach the gates of Hell itself at The Infernum. Next, put on your 3D Glasses for the 3D Circus and Clown Town Revival. Lastly, there's an isolated research station located in the frozen Arctic where something went terribly wrong!"

New for 2018 is a five-minute escape room.
Screams begin for the first of 12 terror-filled nights at 7 pm on October 5. Shows continue on October 6, 12, 13, 14, 19, 20, 21, 26, 27, 28, and 31 from 7 pm to 11 pm on Friday and Saturday nights and 7 pm to 10 pm on Sunday nights and Halloween night. Tickets are $22 for general admission or $30 for a faster, VIP pass. Tickets can be purchased online at Interactive Ticketing or on-site at the box office.
Food and Drink (Including Brews)
Those who survive the six themed attractions can catch their breath in the Food and Fear Garden. Exclusive Nile Nightmares merchandise and photo-ops will be available as well as plenty of food, sweets, and beverages (including locally crafted and frothy evil elixirs for our guests 21 and over). The Food Court features Jimmy Peppers Food Truck:
www.jimmypeppersweb.com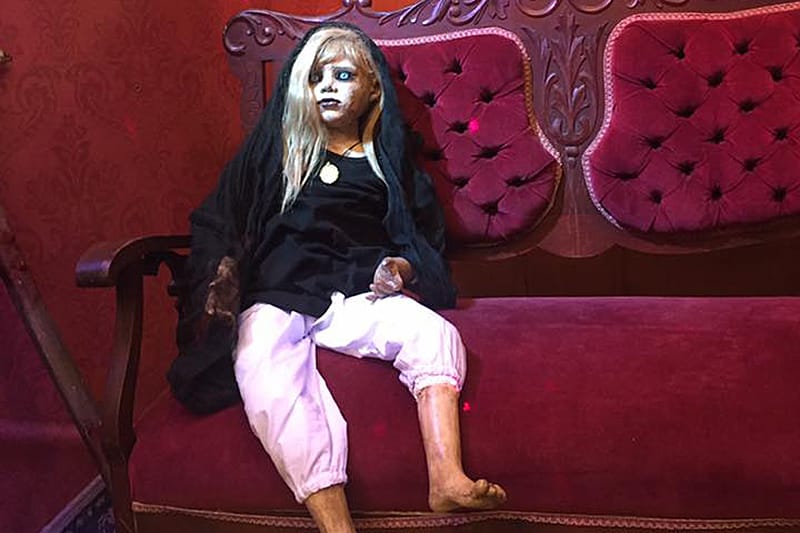 Fright Night Live Blackout
Darkness sets the stage for the return of the ever-popular "Fright Light Night" on October 31st. On this final night of haunting, the Nile's haunted grounds go pitch black, leaving guests with only their cunning and a special finger flashlight (available at the box office) to guide the way.
Nile Halloween Family Funfest
For those wishing to enjoy a less horrifying Halloween experience, there's the Nile Halloween Family Funfest
. The Nightmares creatures retreat to their coffins, caves, and crypts to allow families to take part in a much tamer haunted house experience. Admission is just $10 per child, and parents or guardians get in free. Halloween candy awaits those children brave enough to experience the various haunted attractions. There will be a Trunk or Treat event with decorated vehicles and even more Halloween goodies. Kids and adults can enjoy bouncy houses, cotton candy, face painting, vendor booths, and plenty of great food. The Nile Halloween Family Funfest is open on Saturday, October 27
th
from 11 pm to 4 pm.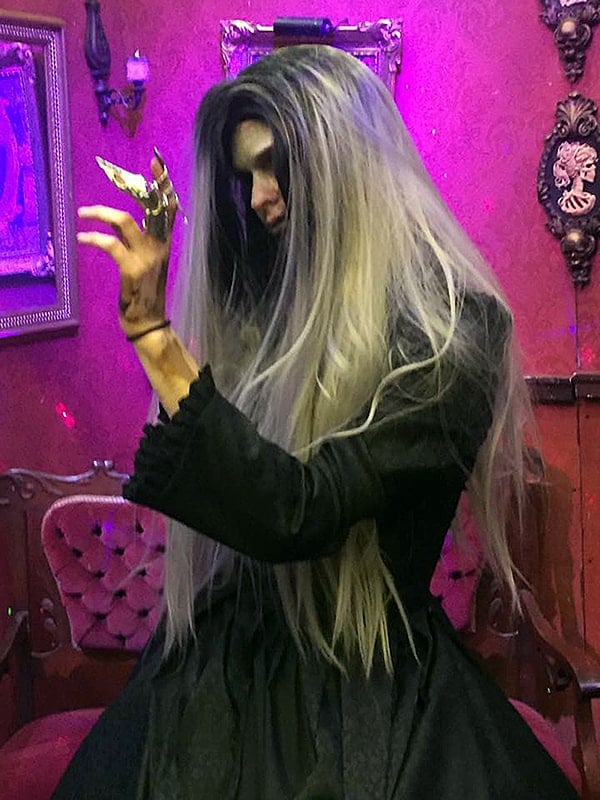 Halloween in December
But the horrors aren't over at the end of October.
In December, Nile Nightmares will summon all its evil elves and crazed creatures to give guests a special holiday gift they won't soon forget.
Guests are encouraged to join the macabre bunch for some horror-day cheer and find out if they're on Krampus' naughty list this year. Stay tuned to the Nile Nightmares website for dates and times of this new "Halloween in December" event that will take place on December 7, 8, 14, and 15. Tickets are $20 at the door. Nile Nightmares is a non-profit event that benefits the Nile Shriners. The haunted house is located adjacent to I-5 off Exit 177 at Nile Shrine Golf Center, 6601 244th St. SW, Mountlake Terrace, WA 98043. www.bing.com/maps.