Max gets a postmortem report from Pyle Hazard at Chainer's Field of Screams in Botkins, Ohio. Chainer's is a small family haunt, but they had a stellar year and raised a lot for charity. They're keeping involved by ringing for the salvation army and entering the local mascot competition.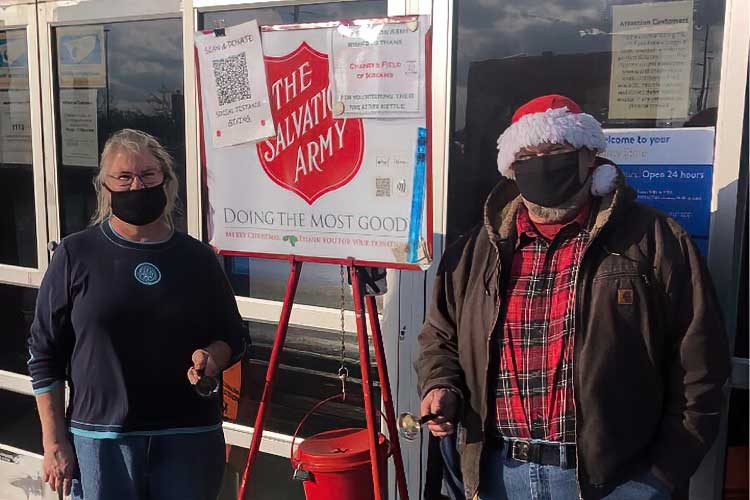 Maximus:
Hey everyone, Maximus here from Ohio, and I'm here to speak with a haunt owner post the 2020 season to get their thoughts on the season and maybe some looks into the next one. So, here with me today, all the way from Botkins Ohio, owner of Chainer's Field of Screams is Pyle Hazard. Pyle, how are you today?
Pyle:
I'm doing wonderful. And thank you very much for having me on this. So, Chainer's Field of Screams is just a small haunt. And the reason that Chainer's even started was that the money that gets raised by changers gets to go to Relay for Life here in Shelby County, in Ohio. Another thing we were able to do this year, and I'm very excited to announce this. We were able to have so many people that we actually donated to the fire department and the Salvation Army EDS that just started recently.
Maximus:
What are some changes you had to make to your normal show to make the season happen?
Pyle:
We're actually only in our third year, so we were still small. When we were getting crowds, we were able to figure out how to do everything. Bigger haunts have bigger crowds come in right off the bat, but we actually did get into a problem where so many people were coming that we just needed to keep them separated. So, one of the things that we actually had to pull up was like a little snow netting. This little fencing that we actually had put up, it just kept people back until their numbers were called. That way it gave everybody an opportunity sit by the fire or spread out and just be with your groups.
Maximus:
So did that work out all right, as far as the numbering system goes and spacing people out to go through the haunt.
Pyle:
Yeah. I mean, we had a couple hiccups. I'm not going to lie. I mean, who doesn't have hiccups, but, yeah, it worked out really well. We just had to figure out that as soon as we got that snow fence up, everybody started listening a lot better for their numbers versus, "Oh, well, the entrance is right there. I should go right there."
Maximus:
What was the audience response like?
Pyle:
We did get a wonderful response, and not only did we get a wonderful response, we got a wonderful response right in the beginning of the night that would carry on for hours, which was great. But you know, me as owner, me as a haunter, me as a person that's done this for years, I always want to see one more person, one more group. So, at the end of the night, when they started slowing down, everybody was like, "okay, we can calm down," but I always want that one more person. But in the beginning it was just absolutely, no one could get their stuff quick enough.
Maximus:
Was there any, like changes midway through the season that you felt like you had to do?
Pyle:
We have this tent and in this tent, we have to make sure that we keep people away, this and that. Yeah, the clowns get to play in the tent, but we had to tweak it up because there was one spot that one person was actually scaring in, and they were coming too close. They didn't feel good, some of the people didn't feel good, and you know, it just was something that we had to change. The volunteers actually were the ones that made the change and decided that they were going to spread selves out in different spots and not be in that area nearly as much as what they were in the beginning.
Maximus:
Was there any actor or actress standouts for you this year amongst your cast?
Pyle:
So, absolutely. There's always people that stand out. There's always people that show up that you look at and say, "man, I wish they would have been here tonight." Or, "man, it was so great that they did show up." One of the co-owners is Jerry Pence, and you know, he's actually one of the scarers from point A to point B, he's actually one of those people that I'm really glad that's out there. He is my father, but, you know, without him being out there and working his scene and building his scene, I just know that there would not be such a great response on this. Another person that is a volunteer, she's not scarer, is my mom. I mean, this is a family thing, but it's always great to see my mom's excited about it, even though she's had a 12 hour day at work. The Hanby family, I can't say enough about them guys. I mean, absolutely when you go and you're in a family, it's always a great thing. Hanbys, thank you very much for everything that you guys do. It seems like you can fix anything by just touching it.
Maximus:
What is some stuff you guys are getting into in the off season?
Pyle:
Well, our haunt can't be open little here, little there. So, we're actually going out into the community. On December 12th we took it upon ourselves to ring the bell for the salvation army for a whole 12 hours. I mean, that's from eight o'clock in the morning till eight o'clock at night. Not only are we doing that, we also have online kettle that goes to support the Shelby County Salvation Army. I'm just going to let you know that Spooky, our new mascot that we have, he is actually going to be in the battle of the mascots for the toy drive that is coming up in the first Friday of December at Walmart. I know I'm going to be so tired from that, but you know, I worked so much, what's a little more sleep deprived, right?
Maximus:
Well, just, you know, take some time for yourself of course, too. So where can people find out about your haunt social medias, that kind of thing?
Pyle:
So you can also look us up on Google, we're here, Chainer's Field of Screams. You guys can like us, share us on Facebook at Chainer's Field of Screams when you do that, you can actually see what we're doing in the community. We try posting that we got stuff going on.
Maximus:
Well, Chainer's Field of Screams in Balkans, Ohio. Thank you so much, Pyle, for coming on. And I look forward to hearing more from you throughout the year.