When the CDC released their recommendations for Halloween activities, many communities throughout the country read through them with dismay. Activities that have become integral to how we celebrate Halloween were listed as "Higher Risk Activities" which they advise to avoid to help prevent the spread of COVID-19. The list included the most sacred of Halloween activities for children: trick-or-treating door to door.
While it is inevitable that Halloween night 2020 will be different from past years, the CDC's recommendations do not mean that Halloween is cancelled. Haunters and Halloween enthusiasts have an incredible opportunity this year to pivot and reimagine what trick-or-treating can become in the year of social distancing.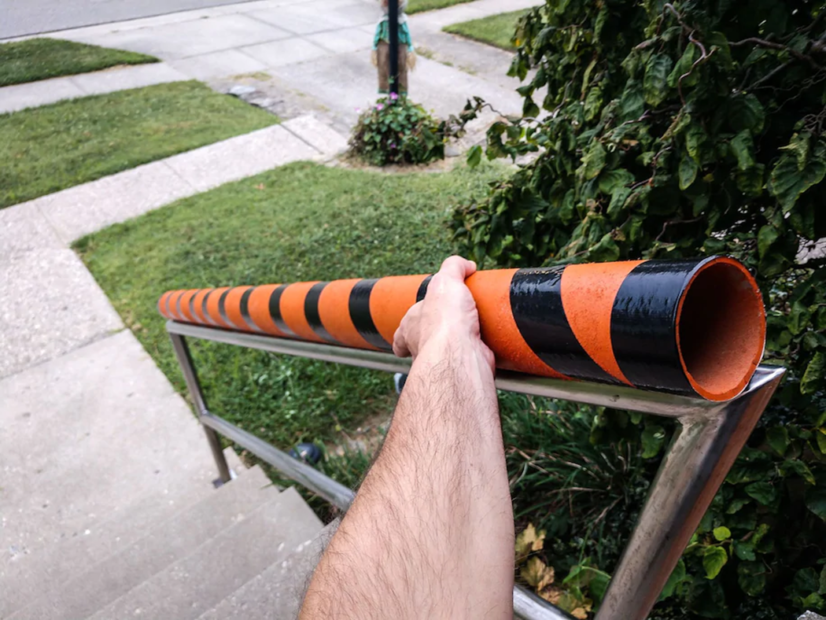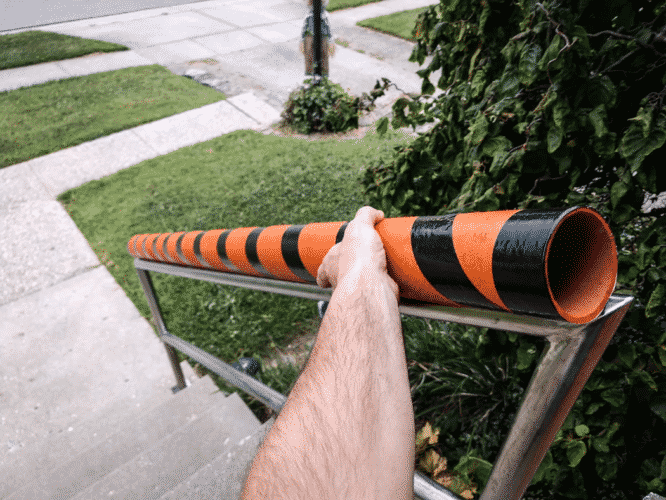 Halloween enthusiast, Andrew Beattie used an Amazon shipping tube to create a candy chute for his porch railing. He decorated the tube with orange paint, black tape, and Halloween lights, and affixed it along the length of his porch railing. He will position a sign at the bottom of the porch stairs to let children know where to hold their bags. Then, while wearing his mask and gloves, he will drop candy down the tube into their bags.
Beattie's candy chute idea has become popular on online forums, where others have used PVC pipe and similar materials to put their own spin on the concept. Don't have a raised porch for your chute? Wicked Makers have a step-by-step guide to construct your own themed chute that can be placed on a flat lawn.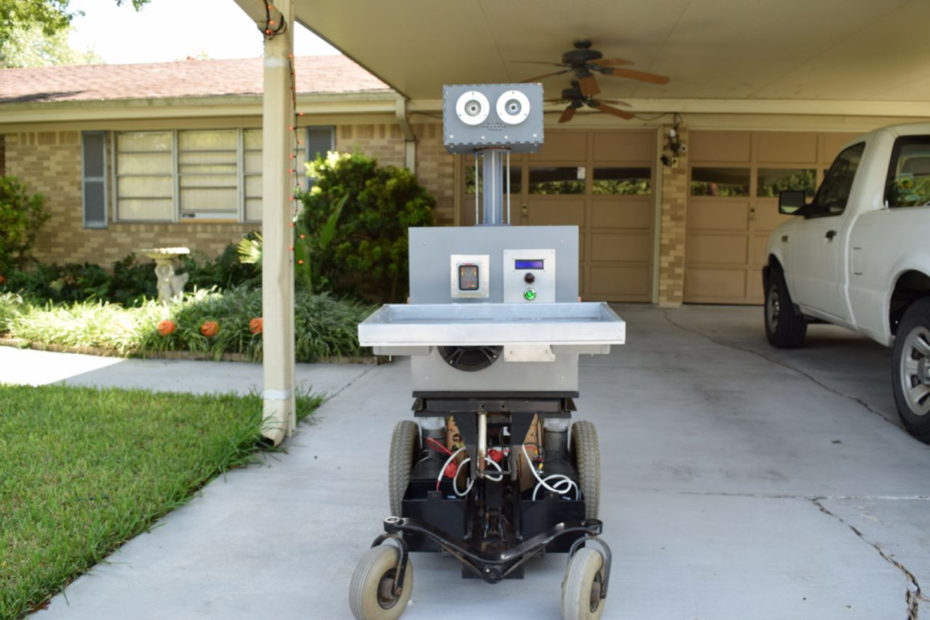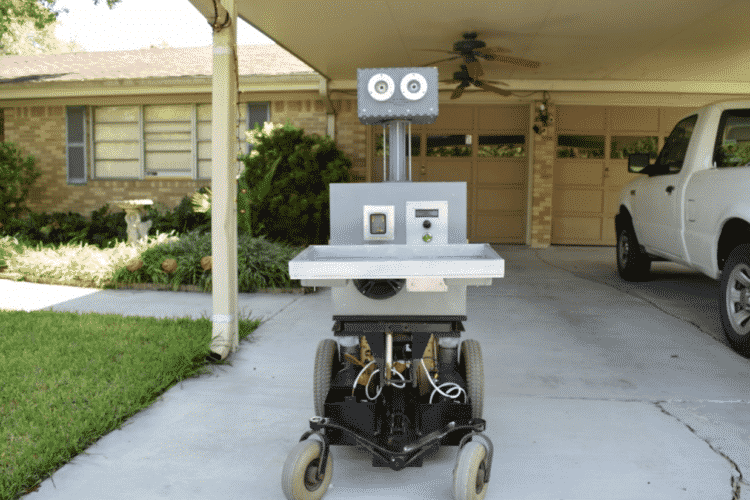 Robotic Science to the Rescue
Software engineer Luke Keyes and his wife have a yearly tradition of creating a haunted science lab in the garage of their North Austin home. This year Keyes wanted to find a new way to make sure both his family and the trick-or-treaters could stay safe from COVID-19 while celebrating the holiday.
"I'm compromised." Keyes told a reporter from Yahoo!Life, "I know it's very real and I don't want to get it, and condone or encourage others to spread it. But I feel bad because [the science lab] has finally grown to where the neighborhood kids will see me and ask about it. So I was like, OK, what can we do?"
His solution was to combine his love for robotics and his love for Halloween. Having built a 6 foot tall, 300+ pound robot, affectionately named "Arty" as a hobby over the past 6 years, Keyes realized he could utilize Arty to deliver Halloween treats while he maintains a safe distance from others.  Keyes has fit Arty with a tray that will hold pre-packaged goody bags for the neighborhood children. Keyes outlined his plan, "We'll glove up and mask up, and go down the street and figure out how many kids are at the household and put the bags on the tray and drive the robot over."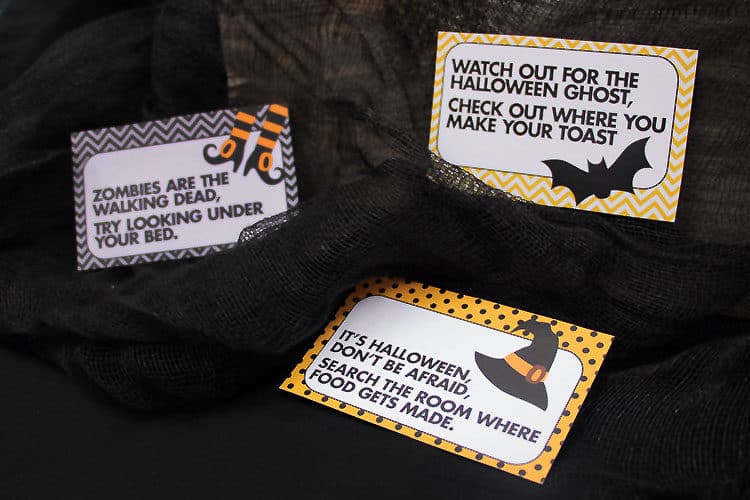 The Jackson County Health Department in Michigan have suggested a "Quarantine Goblin Scavenger Hunt" in their recommendations for safe Halloween celebrations. Businesses and individuals can participate by hosting goblins and writing large clues on cardboard and posting them around designated sites. Clues can be as simple or elaborate as they would like to make them. Then, families can go for walks in their neighborhoods and tally how many goblins ghouls they see along the way.
The CDC recommends scavenger hunts as a "Lower Risk" alternative Halloween activity. They suggest a scavenger hunt where children are given lists of Halloween-themed things to look for while they walk outdoors from house to house admiring Halloween decorations at a distance. This is a perfect opportunity to create a yard display full of props and coordinate with your neighbors/ community members to create a fun list of clues and scavenger hunt items to distribute to the local children via e-mail or community websites. Families can walk through the neighborhood while maintaining a safe distance from other groups.