For over 25 years, I was lucky enough to have Robbi LePre as part of my life. She played many roles. She was my mentor, my boss, my co-worker, my friend, and, always, my inspiration. When Busch Gardens in Tampa, FL assigned me to be part of a three-person team to create and install an "Autumn shoulder-season event," Robbi was there as the rock that helped the team transform our crazy nightmares into reality. Thus, Howl-O-Scream was born. Robbi was the Director of Theatrical Services when the event first opened in 2000. This made her the perfect candidate—well, the only candidate—to be the Technical Director of the event. As with every project she ever worked on, she dove in with both feet.
The thing that most people don't know is that she wasn't into the whole 'haunted attraction' thing. She was more interested in the beauty and spectacle of the circus or the shimmering lights of the winter holidays. Her desire and ability to create exceptional guest experiences, however, led her reluctantly into the world of scaring people. Her support and expertise helped lay the groundwork for an event that continues to be successful today.
Since her passing earlier this month, I have been sifting through memories and moments we shared.  In doing so, I have discovered the significant impact knowing her has made on my life.  After taking a bit of intellectual and emotional inventory,  here are some of the lessons I learned from Robbi LePre.
This article is taken from Issue 27 of Seasonal Entertainment Source Magazine. Issue 27 is a special subscriber-only issue dedicated entirely to celebrating the life of Robbi Lepre. Go here to subscribe for free. If you'd like a copy of Issue 27, email philip: [email protected]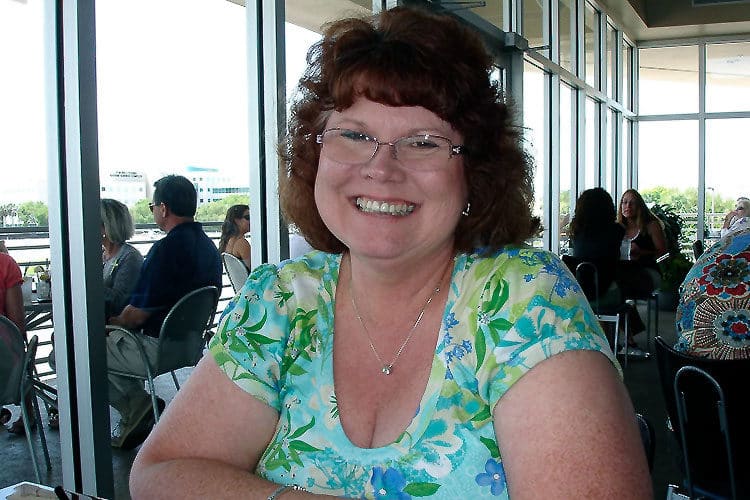 Lesson 1: Know Your Stuff
Robbi was a repository of useful knowledge, especially focused on (but not limited to) the technical elements needed to create shows and attractions. She could compile and keep vast amounts of information, most of which she stored in her brain. She was always able and willing to share the most up-to-date information about the latest lighting fixture or control system. 
The information she didn't store in her incredible memory she kept on bookshelves in her office…and boxes…and piles by her desk. At first glance, it resembled an episode of a reality television show about hoarders. The only difference was, she knew where everything was. Members of the Busch Gardens Entertainment staff would walk into Robbi's office (the door was always open) and ask something like, "Do you still have the catalog from the vendor who visited us on property in June?" She'd pause for a moment and then direct you to the appropriate pile/box/shelf. I can even recall some instances when she would respond with, "You mean the one with the cool lighting fixture?" Then, as if by magic, she'd pull the catalog from behind her desk, opening it to the exact page you needed.
Another impressive skill was her ability to reimagine uses for existing products and technology. If we were running tight on budget and time (oh, that never happens in the haunted attraction industry!) and we needed a cost-effective quick fix- Robbi was there. She'd recall something from an online forum, late night infomercial, or even from a long-forgotten corner of the warehouse that we could repurpose to solve our dilemma. She embodied the Apple computer mantra from a few years back, "Think Different." 
Robbi took great pride in staying up to date on the products and the evolving best practices that surround the entertainment industry. This desire wasn't so she could show off, it was so she could help anyone in need…and that leads to Lesson 2…
Lesson 2: Help Anyone in Need
"If you want to lift yourself up, lift up someone else." While I don't remember Robbi ever saying this Booker T. Washington quote, I remember her living it. This was true in both business and personal situations. 
Robbi championed the underdog. She supported countless elements of the attractions and entertainment industry without recognition. Many podcasters and bloggers got their first "media access" granted by Robbi. There are independent haunts that reaped the bounty of her knowledge, which led to greater or accelerated success.  She would do anything she could to elevate the industry and those who worked in it. She genuinely believed that, "When the tide comes in, all ships rise."
Robbi's desire to help extended into her personal life as well. Robbi was at my father's funeral several years ago when my he passed away. After the funeral, Robbi came to my mother's house and, without hesitation, laid out sandwiches and drinks for the gathering well-wishers. She'd only met my parents a few times, but this didn't matter. She was there to help when we needed it. Robbi identified a way to contribute and executed it with no expectation of recognition. If you talk to anyone who knew Robbi, chances are excellent that they have similar stories of unconditional kindness.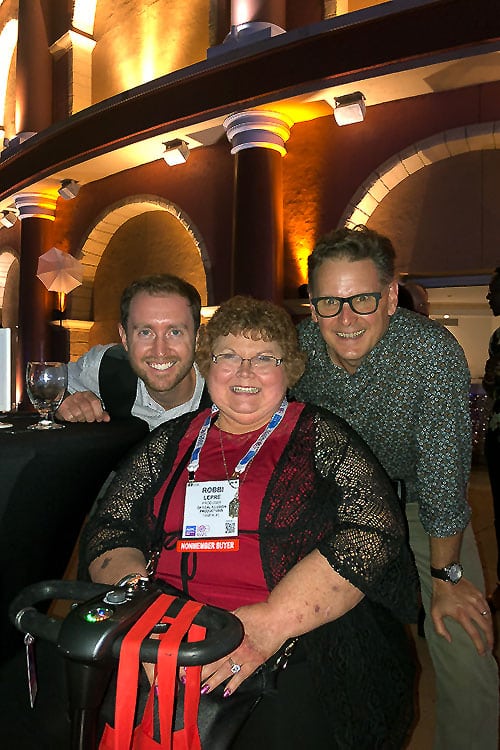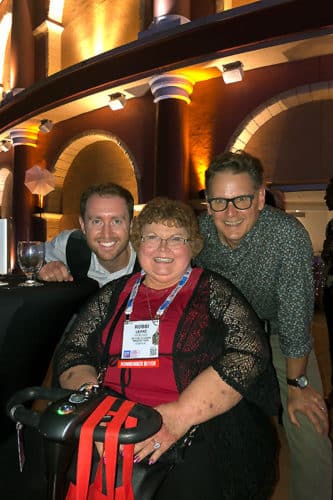 Lesson 3: Make Memories with Everyone
I attended many conventions and trade shows with Robbi. I'd often get frustrated trying to make my way through the exhibit floor with her, because everyone knew Robbi. It wasn't just that they knew who she was, they knew her and – she knew them…by name. After a couple of years, my frustration gave way to resignation, and eventually, to admiration.
She approached everyone without prejudice or preconceived intentions. By going onto conversations as an open book, both parties could write a new chapter together. This made her memorable. I admit, I first thought this took too much time, especially in a trade-show setting, but now I see how efficient this approach is. Instead of racing around tossing her business card at everyone, she focused on fostering genuine connections. Her infectious smile and her twinkling eyes only cemented that memory into deep storage. This meant that at the next convention, both parties were already "friends," and all they needed to do was reinforce their bond. 
Robbi made everyone feel like they were the most important person in the room. Colleagues flood social media with examples, starting with lines like, "I only met her once, but she was so kind…" or "She really listened to me when I told her…" She made people feel validated.
This validation applied to her work partners as well. When Robbi was my immediate boss, sometimes she needed to redirect my behavior (aka chew me out because I screwed up). Her approach, however, didn't leave me feeling beaten down but inspired to do better. The counseling sessions focused on listening to me and offering options that might have been better choices, rather than pointing out my wrongdoing. This selfless and effective approach created a team that wanted to be the best and to live up to her expectations. 
Lesson 4: Be a Life-long Learner
Robbi loved attending seminars, workshops, and classes. Sometimes she was a presenter or panelist and other times a student in the audience. She'd attend seminars on topics that she had the qualifications to teach just so she could hear how someone else presented the information. She believed that if she could gather one or two pieces of information or fresh ways to share a concept, the seminar was worth her time. I always loved seeing Robbi in the audience when I was presenting. I knew it guaranteed me two things: a smiling face who was genuinely interested in the topic and brilliant questions that would promote discussion after the class. In the last few years, her mobility and vision issues made it more and more difficult for her to travel, but she still tried to get where she needed to go. 
In 2018, several of us decided to put together a fundraiser to help with her mounting medical bills. Since education was so important to Robbi, we chose to make it three panel discussions with theme-park and haunted-attraction experts. The event was called "Robbiween". One participant told us that she learned more in that one afternoon than her last year of University level hospitality training.
 The first panel, lead by Brian Morrow of B Morrow Productions, discussed the creation and installation of rides and attractions with some of theme parks' most influential players. The second was a panel filled with the creative geniuses, past and present, behind Universal Florida's Halloween Horror Nights. This panel included Michael Roddy, Kim Grommoll and Mike Aiello among others.  I got to facilitate the third panel, which was made up of the key players who put Howl-O-Scream together in Tampa over the first 15 years including such names as Joe Mertz, Rob Anderson, Keith Kaminski, and others. Despite all of these amazing panelists, the real moments of joy were when Robbi stood up to address the audience before each presentation. Her smile lit up the room and her commitment to sharing and gathering knowledge shone like a beacon. Between seminars, she spent her time doing what she did so well—meeting old friends and mentoring new ones. It was a very special day.
When Robbi's health declined, and she wasn't able to be as active in the attractions industry, she continued to educate by forming "Eye Insights, LLC." This consulting company allowed her to use her theme-park experience and her failing eyesight to improve guest experience for disabled visitors at attractions and businesses.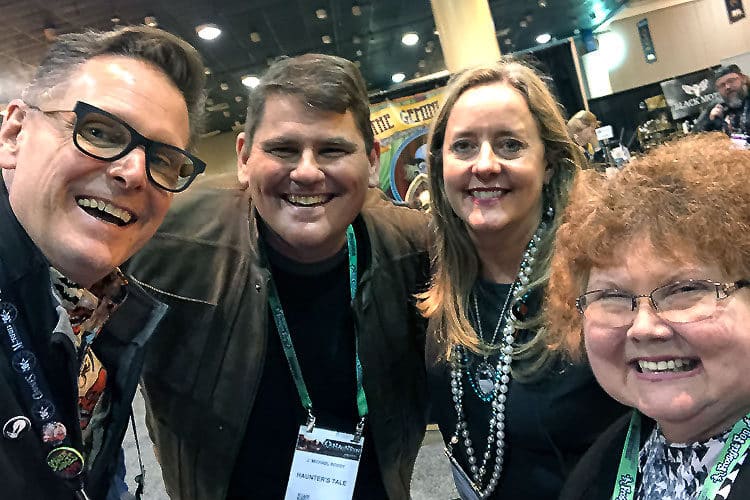 Lesson 5: Don't Settle for Less
In the early days of Howl-O-Scream, seeing the upper management team working until the wee hours of the morning was common. Robbi was no exception. I remember one night/morning coming across her and one technician sitting at a picnic table cutting new gels for one haunt. We thought that had been done already, so we asked her what happened. She calmly said, "The color wasn't right; this one will be better." So, we all sat down to join in the re-gelling project. This is a perfect example of a phrase coined by our former boss, Elaine College: "The difference between a good show and a great show is attention to detail."
Robbi always looked for ways to enhance the show, even after opening. She attended nearly every night of Howl-O-Scream for the first 18 years. Often, she and her team would make alterations between the time the park cleared at 3:00 am and the time the park re-opened to the day guests at 10:00 am. She never settled for less.
This commitment to excellence assured that Howl-O-Scream (or any other project that Robbi worked on) got the most out of its budget and resources.
Recap:
Lesson 1: Know Your Stuff
Lesson 2: Help Anyone in Need
Lesson 3: Make Memories with Everyone
Lesson 4: Be a Life-long Learner
Lesson 5: Don't Settle for Less
I'm sure you notice these lessons are not haunt-specific or theme-park specific or even entertainment-specific. They're just good suggestions for being a good person. Robbi LePre was a good person. I mentioned at the beginning of this article that Robbi was reluctant to join the haunt community, and yet, she became an icon within it. Why would a reluctant haunter be named Haunted Attraction Association's 2018 Lifetime Achievement Award winner? Why did she continue to share her knowledge and passion at every haunt convention she could attend? Why did she become so committed to haunters and the haunt industry? When asked "why?" Robbi would answer, "Because haunters are good people. No matter how creepy they look on the outside, they'll stand up for each other, they'll include each other…they're just good people."
Working with Robbi for so many years, I saw how special she was. She was a force of nature. She was an intense light on this planet. Because that light has been extinguished too soon, it's important for all of us to carry even the smallest flicker of her light forward. Use that flicker to light more candles. There's no greater tribute than to have made a difference. I know our friend Robbi made a difference, and now you do, too.