From immersive storylines to photo ops, we all know audience interaction at attractions has been trending for a while. Savvi offers a more packaged solution. This is the 5th episode in our mini-series covering some of the haunt friendly wholesalers from this year's Halloween & Party Expo in Las Vegas. 
Support for this episode comes from Gantom Lighting & Controls. See what you're missing with a free demo. Subscribe to our free weekly newsletter: https://hauntedattractionnetwork.com/newsletter/
Philip: From immersive storylines to photo OPS, we all know audience interaction at attractions has been trending for a while. This next vendor offers a more packaged solution.
Cindy: Hi, I'm Cindy Wilson, director of sales of Savvi. Our company is based in Tucson, AZ. Been out there for about 25 years. It's part of a bigger company called Tattoo Manufacturing, which has several other divisions. It's got a custom tattoo, so if you want a custom tattoo, we can do that. Inside of Savvi though, we have activities, we have a paint poster item that has the paint palette right on it. We also have our Color Ups which is a raised line art that you use a marker that we include in the packet, and it helps kids, and people like me, stay in the lines. Then we have all kinds of party favors that are based on those kinds of Color Ups, activities, scratchers coasters, and of course tattoos.
One of our big, big sellers is our face tattoos, one of the biggest inside of that is our Day of the Dead. So, we have all of the Day of the Dead kinds of faces, and really easy to apply by themselves, or you could add some extra gems and all of that face makeup to it, that's a really big seller. The other big seller that we have is our scars and stitches. So again, for Halloween, the accident victim and/or any other kind of place where you want scars, stitches, scabs, all of that, we've got that as well.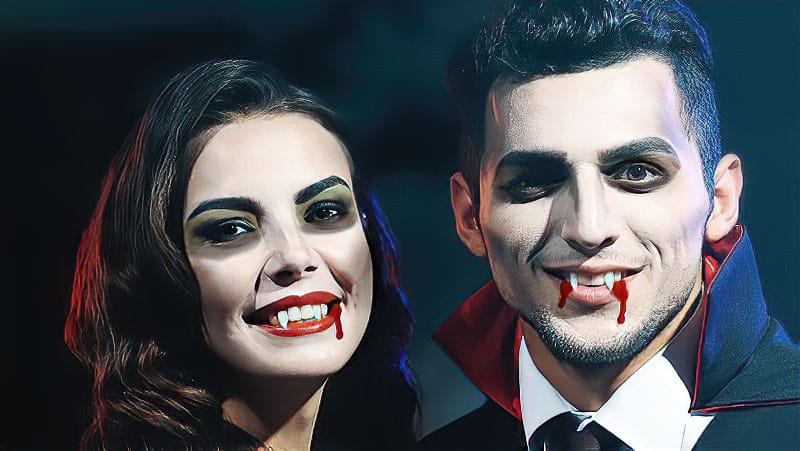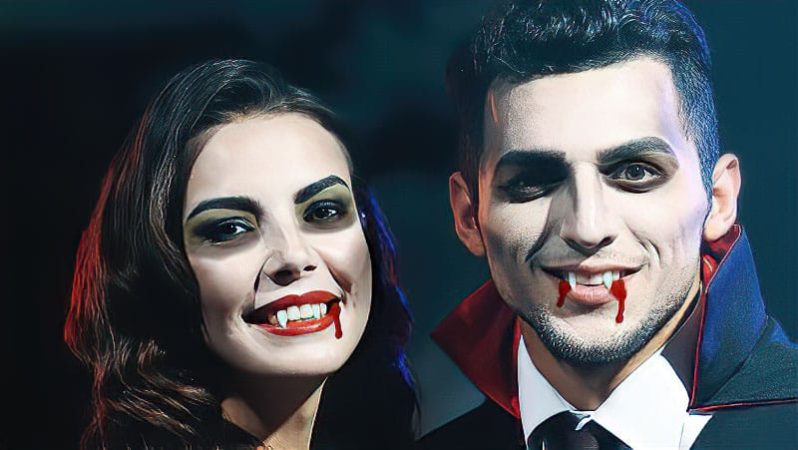 Does Savvi Have Wholesale Accounts?
Cindy: Yep, so we are here at this show. Looking for any account that wants to do business. By the way, we are a US-based company, so our product is made in the USA, so we don't have any of those supply chain issues that most companies have. Not that we're immune, because we do have some items you know, gems that are produced somewhere else that we have to get in, but other than that we carry a selection of products that are in our warehouse that you can pick, choose, buy, and get shipped out within about a week.
Philip: For people that might be interested in opening up an account to do wholesale stuff, are there minimums?
Cindy: So, if you buy what's on the floor, not really, we don't really have a minimum, but you do have to buy in full cases. But if you want a custom tattoo, of course that's going to be something different and/or you want just one style. So, typically Day of the Dead, for example, we're going to have an assortment, if you only want one of that, then that's going to be a special order. Halloween, we're taking orders now through about June, and then we'll produce everybody together and then ship in like July, August.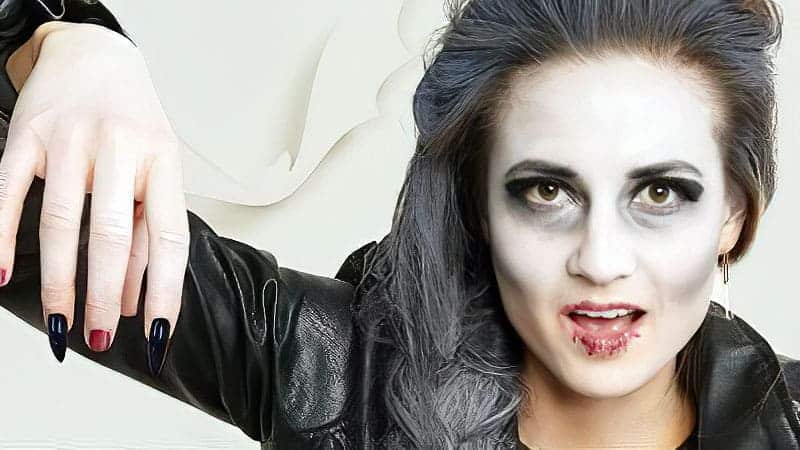 What Is The Custom Design Process?
Cindy: So say you have a store and you're going to do a promotion, you want to do a special tattoo, you can upload it to our system and they'll tell you all of the details of how to do that, and then you get them printed, and they get shipped out to you. You put your credit card in, it's pretty quick and easy.
Philip: Yeah, because what I'm thinking is, if you have a haunted house that has a gift store in it then you could do your logo as a piece of art, or you could do one of your characters, or that kind of thing.
Cindy: Yep, you can do almost anything. We're a print shop, and basically we're printing. So, you can do coasters like that. So, if you have a winery or something like that, event-based, can do that. We also have, again, anything you see here; scratchers, you can do a scratcher that's custom. We can customize anything, it's just how many do you want to have? And then of course, the more you buy, the better the deal is.
Philip: Have you noticed any trends or anything to be on the lookout for the future of this piece of the Halloween industry?
Cindy: The trend is activities with your family, with your friends, and ours are easy and they're for kids of all ages really, so trend is just nothing but up for us.