Suds & Scares: Haunted Car Washes Transform an Everyday Service into a Fun Experience
With rising demand for socially distant Halloween activities, several car wash businesses around the country have announced spooky spins on their traditional car wash services. Attendees can experience costumed staff, themed lighting, and effects from the safety of their vehicles – all while receiving a thorough haunted car wash. Here are five businesses that have incorporated Halloween theming into their car wash services: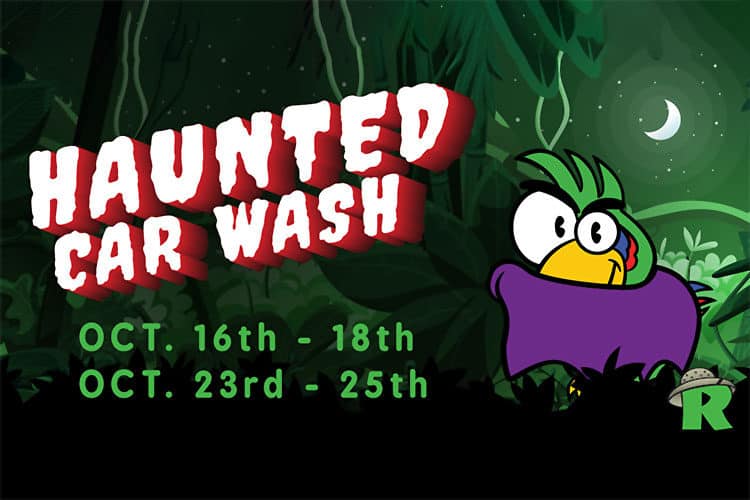 Rainforest Car Wash - Haunted Car Wash (Medina, Ohio)
Rainforest Car Wash has announced its second annual "Haunted Car Wash" at its Medina location. Attendees will enjoy a carefully curated experiential haunted car wash and receive a generous trick-or-treat bag to take home.
For 2020, the focus of the Haunted Car Wash is on providing an uplifting, immersive experience for participants in the midst of what has been, for many, an exceptionally stressful year. Anthony Bencivenni, Rainforest's District Manager, explains, "This event is one of the few things you can do this Halloween that is completely safe. Each participant will get to escape from the day-to-day for a little while to enjoy the event from the comfort of their vehicle. This year has been particularly difficult for many in our community, and in light of that, we feel it's critical to provide an opportunity for our local families to enjoy special moments, have fun together, and make lasting memories. That's really our vision for this year's event: making people's lives a little brighter,"
The Haunted Car Wash is $20 per vehicle for non-members, and free for Unlimited members. Presale tickets are now available for purchase on their website.
The event is open October 16th, 17th, 18th, 23rd, 24th, and 25th.  Hours are 5:00 p.m. – 10:00 p.m. Fridays and Saturdays, 3:00 p.m. – 6:00 p.m. on Sundays.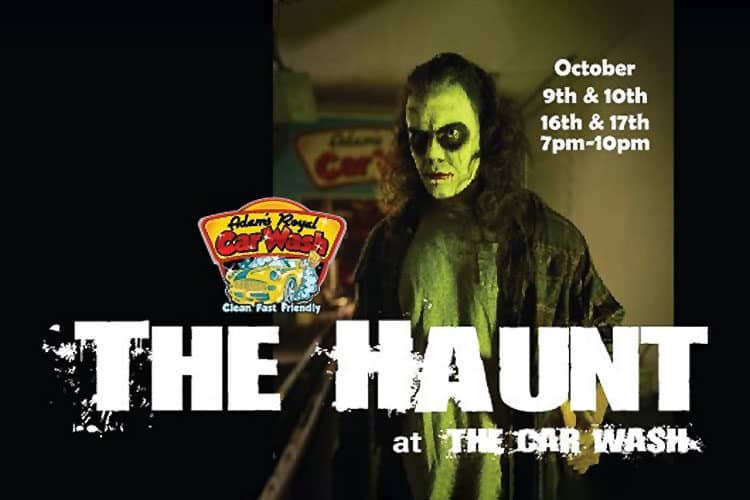 Adam's Royal Car Wash – The Haunt at the Car Wash (Gilbertsville, Pennsylvania)
Ghouls and science experiments gone wrong have turned Adam's Royal Car Wash into "The Haunt at the Car Wash" for the 2020 Halloween season in Gilbertsville Pennsylvania. Adam's Royal Car Wash announced this new attraction to eager Halloween-loving fans with a promo video on their official Facebook page.
Attendees will be able to experience thrills and chills all from the safety of their car while receiving the quality soft cloth automatic car wash the venue is known for.
For $20 per vehicle (cash only), attendees will receive their signature "Royal Treatment" car wash, scares, candy, and other goodies.
The haunted tunnel will be open October 9th, 10th, 16th, and 17th from 7:00 p.m. – 10:00 p.m.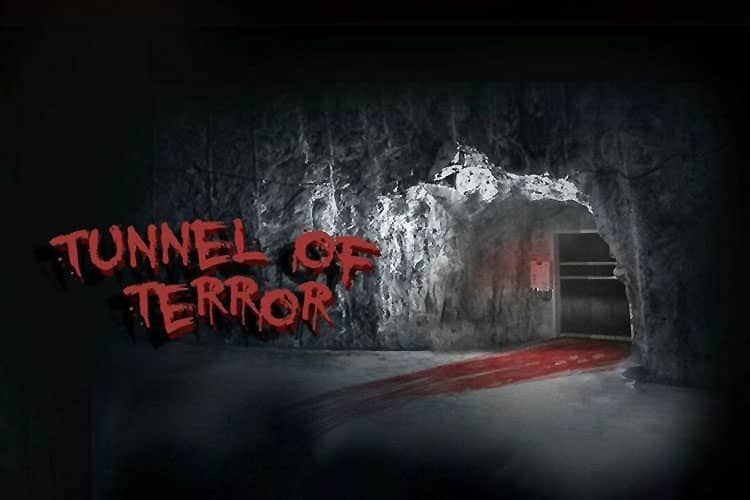 AquaWave Express Car Wash - Tunnel of Terror (Belmont, North Carolina)
AquaWave Express Car Wash has announced the return of their frightfully fun Halloween car wash event, "Tunnel of Terror". The event had been on hiatus since their successful first year in 2016, but owner David Warlick decided 2020 was the perfect time to resurrect this local favorite.
Attendees visiting the Tunnel of Terror can expect fog, flashing lights, and up to 10 costumed entertainers.
The Tunnel of Terror car wash package is $22 and includes a buff and dry, wax and shine, paint sealant, and plenty of scares to go around.
Tunnel of Terror is now open, operating Thursday through Sunday each week through Halloween, from 7:00 p.m. – midnight. A trunk or treat event at the car wash is also planned for Halloween.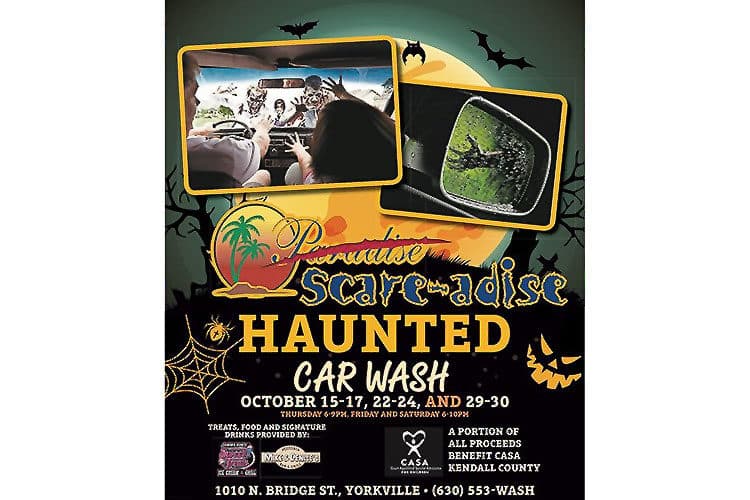 Paradise Car Wash – Scare-adise Haunted Car Wash (Yorkville, Illinois)
For select dates in October, Paradise Car Wash in Yorkville, Illinois will transform into "Scare-adise Haunted Car Wash". Mark your calendars for spooky fun for the whole family.
In addition to the haunted car wash, treats, food, and signature drinks will be provided by Grandma Rosie's Sweet Treats Ice Cream & Grill and Mike & Denise's Pizzeria, Bar & Grill.
A portion of all proceeds will benefit Casa Kendall County, a non-profit organization that recruits, trains and supports volunteer citizen advocates to effectively speak to the best interests of abused, neglected and dependent children in Kendall County's juvenile court system.
Scare-adise Haunted Car Wash will operate on October 15th, 16th, 17th, 22nd, 23rd, 24th, 29th, and 30th from 6:00 p.m. – 9:00 p.m. Thursdays, 6:00 p.m. – 10:00 p.m. Fridays & Saturdays.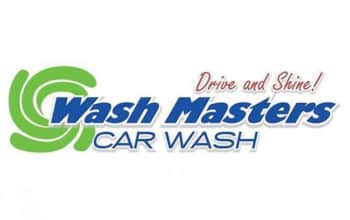 WashMasters #12 – Midlothian - Haunted Car Wash (Midlothian, Texas)
New to the Halloween event space, WashMasters Car Wash has announced their 1st annual Haunted Car Wash this past week.
They debuted a  promo video on their official Facebook page this week, giving a glimpse of what attendees can expect – including costumed actors, eerie lighting, themed décor, and fog.
Members can experience this event for free. Non-members can purchase the Ultimate Wash package for $15.
Attendees are invited to "drive in if you DARE" on October 26th, 27th, 28th, 29th, 30th, and 31st from 6:00 p.m. – 10:00 p.m.