Create Your Terrifying Adventure in Variant 31
In Variant 31, players become their favorite action character and choose their own adventure within a terrifying immersive world that spans an entire block in London's West End. The goal of this live-action, narrative-driven, self-directed game is for players to use their wits to survive and amass the most points.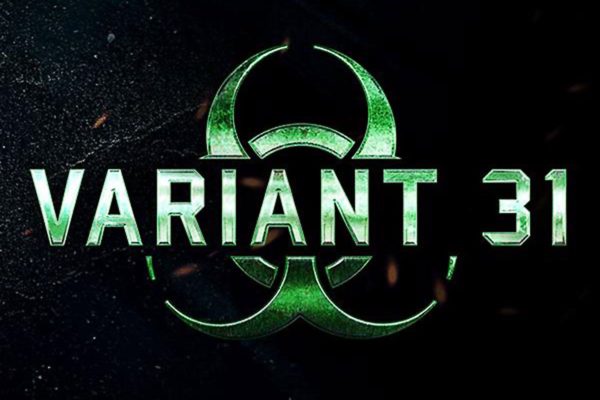 Variant 31 takes place in a new, purpose-built venue, Space 18, that encompasses an entire block comprising seven buildings, 35 floors, and over 42,000 square feet of themed sets. For up to 90 minutes, players have more than 1,000 different routes to explore and more than 150 live-actor characters to meet in this hellish, immersive environment. The self-chosen adventures take players down darkened corridors, fog-filled chambers, and into over 200 rooms. Every experience in Variant 31 is unique.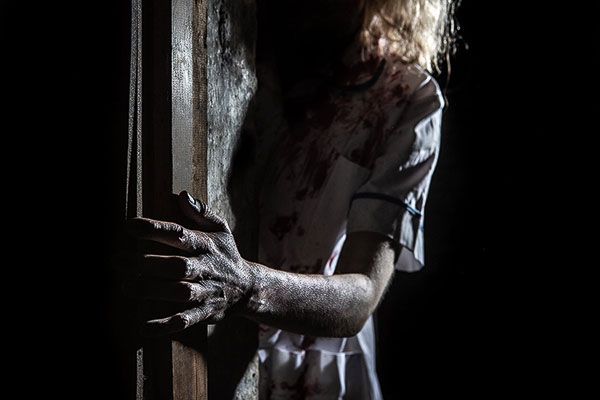 The Set-Up
Space 18 has been outfitted as the derelict, charred remains of Toxico Technologies. The horrors and experiments conducted here by a team of scientists are at the root of the company's untimely demise.
Shortly following the rumors of immoral human experimentation that were leaked in the early '90s–which involved nefarious chemical compounds, mutations, and reanimating the dead—a mysterious fire broke out within the compound, destroying everything and everyone within. Now, 25 years later, the doors are open, the horror remains, and it's up to the players to use their skills to navigate the labyrinth and find their way to freedom. The goal is to survive the dark, complete objectives, gain points, and defeat the creatures within.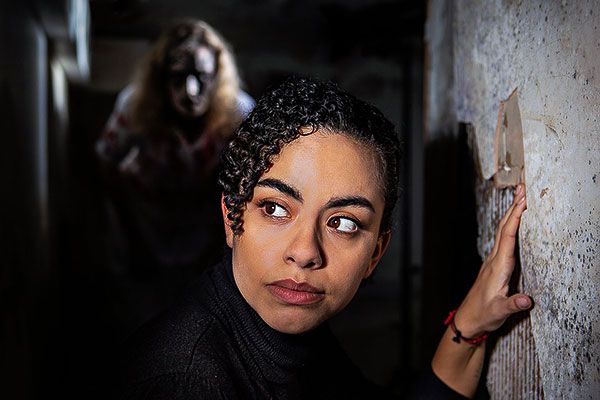 Two Variant 31 Experiences—Daywalker and Nightwalker
There are two Variant 31 experiences—Daywalker (daytime visitors age 12 and older) and Nightwalker (nighttime visitors age 18 and older). The Daywalker performance running time is 60 minutes, and the Nightwalker performance running time is 90 minutes. The producers note that this experience is only suitable for the brave and adventurous. The production utilizes strong language, simulated violence, actor nudity, and is a high-adrenaline, fast-paced, full-contact survival game.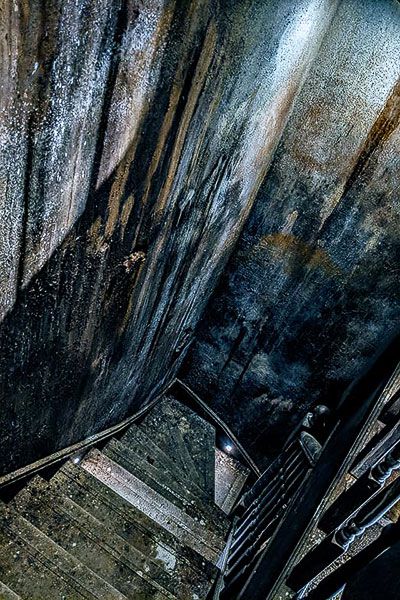 Some of the Creative Minds Behind Variant 31
The creator and executive producer of Variant 31 is Dalton M. Dale for Big Dreamer Productions (Broadway: Moulin Rouge, West End: Fame, International Tour: Fame, Rock of Ages, Immersive: The Uninvited Awakening), with Movement Direction by Robert Nairne (Star Wars, The Crown, Penny Dreadful, and Secret Cinema) and Carly Blackburn (York Theatre Royal, Shakespeare's Rose Theatre). The set design is by Tim McQuillen Wright (Secret Cinema 28 Days Later, Moulin Rouge). Variant 31 is produced by Paul Godfrey, Nick Young, Harmonia Holdings, John Cowper, John Newlands, and Mohamed Guessous in association with Michael Dahl Rasmussen and Rachel Kraftman Productions.
Parts of Variant 31 are illuminated by award-winning specialty lighting manufacturer Gantom Lighting.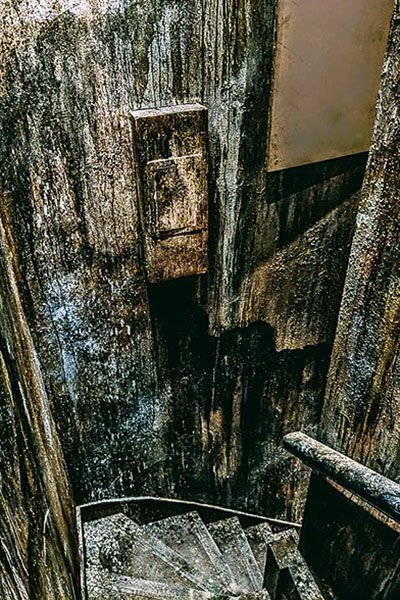 Tickets, Performance Times, More Information
Tickets for Daywalkers start at £35, and those for Nightwalkers begin at £39. Daywalker tickets will become available on October 2, and Daywalker performance times beginning on that date are: Monday – Friday, 10am, 10.30am, 11am, 11.30am, 12pm, 12.30pm, 1pm, 1.30pm, 2pm, 2.30pm, 3pm, 3.30pm, and 4pm
Nightwalker performance times, which begin on September 2, are: Monday – Friday, 6pm, 6.30pm, 7pm, 7.30pm, 8pm, 8.30pm & 9pm. Saturday performance times are: 10am, 10.30am, 11am, 11.30am, 12pm, 12.30pm, 1pm, 1.30pm, 2pm, 2.30pm, 3pm, 3.30pm, 4pm, 4.30pm, 5pm, 5.30pm 6pm, 6.30pm, 7pm, 7.30pm, 8pm, 8.30pm, and 9pm. Sunday performance times are: 10am, 10.30am, 11am, 11.30am 12pm, 12.30pm, 1pm, 1.30pm, 2pm, 2.30pm, 3pm, 3.30pm, 4pm, 4.30pm, 5pm, 5.30pm, 6pm, 6.30pm, 7pm, 7.30pm, 8pm & 8.30pm

For more information, visit the Variant 31 website or Twitter/Facebook/Instagram@Variant31,
#AimForTheHead
#TheExperimentBegins
#ControlYourFear
#TheChoiceIsYours