This October the Inland Empire is offering a hauntingly-good time with the all-new, hair-raising, horrifying haunt: Temecula Terror. Open for 19-nights, October 1- 31, Temecula Terror has announced its line-up of terrifying mazes, scare zones, bars, and more for the first-year event in the wild, shadowing hills of the Temecula Valley Wine Country at Galway Downs. More than just a collection of "haunted houses", Temecula Terror dives deep into the history of the Temecula Valley and the small-town characterization that many locals and visitors hold dear, to create a spooky alternate reality, a trip back in time to a small-town Halloween experience unlike any other.
Tickets are on sale now and start at just $20 per adult (12+ years) and $10 for children (Family Fright). Visit www.TemeculaTerror.com for more information, to purchase tickets and to stay up to date on Temecula Terror announcements, sales, and more. You can also follow Temecula Terror on Instagram.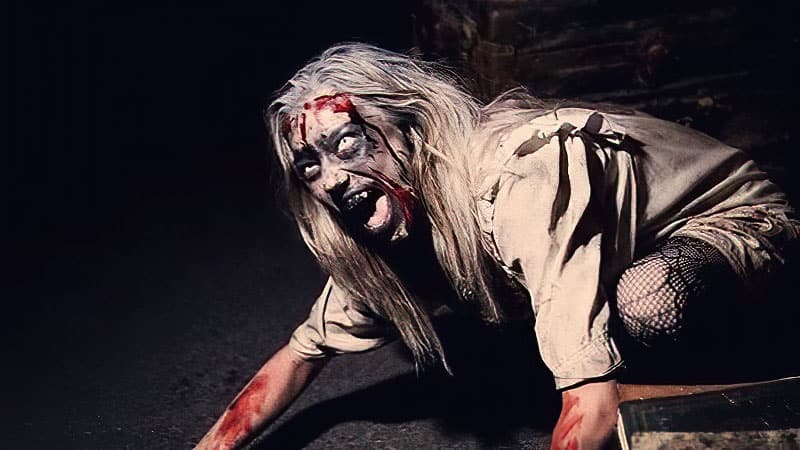 Temecula Terror invites thrill-seekers to visit a creepy, small town, off a back road in the Temecula Valley, and step into a Halloween Harvest Carnival… with a sinister intention. Brave souls can test their fears in The Crypt where guests will lurk through a graveyard scene and venture beyond the shadows, deep into the damp twists and turns of the forgotten catacombs. Lit only by the stars in the sky and the outside event's carnival lights, visitors are certain to lose their way in the darkness and experience a brush with a tormented and beckoning afterlife.
Already attracting interest on social media with #HydeOrDie, 301 Hyde Street is anticipated to be a fan favorite for the all-new haunt. Home to notorious social pariah Otis Hatcher, 301 Hyde Street invites haunt lovers to knock on the "haunted house" door this Halloween season for a twisted, dark, game as visitors try to find their way to escape (or should we say hide) in the maze. Seeking twisted revenge on Temecula Terror's small town enthralled with a new Halloween attraction, Otis will unleash the darkest corners of his mind, luring in trick-or-treaters for a deadly game of cat-and-mouse…Can you make it out alive?
Tiptoe into Butterfield Asylum, a maze named after the real-life Butterfield Stage Trail that runs through Temecula. History claims that in the mid-1800s Temecula hosted a mail stop on the national Butterfield Stage route, bringing messages from home to the brave pioneers forging life in the California wilderness, while prisoners and convicts forged the railroad that would eventually replace the Butterfield Stage route. Temecula Terror is bringing to life the dark side of Temecula history with frights from the "outcasts" of society who have endured hard labor from sun-up to sun-down. At Butterfield Asylum, the victims' bodies aren't the only sufferers of the sun's tireless gaze, but their minds were too lost, eaten away by the excruciating heat, leaving nothing but their most primal deviant inclinations behind for ticket holders to dare to survive.
In addition to the trio of mazes, a fog-filled scare zone will entice ticket holders with the sounds of chainsaws echoing through the secluded wine country valley as creepy carnival clowns await and hide within the depths of the dark hazy shadows.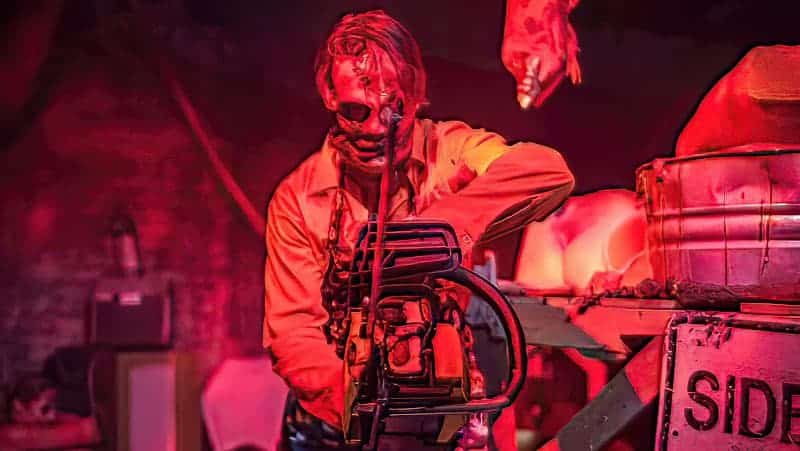 Two general admission bars will serve up a host of creepy cocktails and brews for guests 21+. VIP ticket holders will have access to an exclusive bar, patio, and secret Spirit Speakeasy.
Have youngsters and kiddos who also love a good Halloween scene? Inclusive of haunt-lovers of all ages, Temecula Terror offers Family Frights starting at 5 p.m. with kid-friendly fare, before the real scares begin at 7 p.m. The whole family, including your mini monsters, can enjoy harvest carnival games, photo ops, trick-or-treating, and a children's costume contest on the main stage.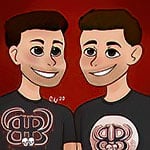 What started as twin brothers having fun scaring the local kids in their front yard as a Halloween pass-time, has evolved into a full-fledged haunted attraction production company, taking their marquee vintage aesthetic with them everywhere they go. The Bloodshed Brothers delved into the world of professional haunting in 2011 with The Lake Elsinore Storm Stadium. From there, the company has produced two other short-term events: The Hyde Street Haunt at Galway Downs, and Terror in Train Town at the Perris Railway Museum. Now, the company is working behind the scenes on its newest project Temecula Terror, bringing scares to Galway Downs October of 2021. Follow them on Facebook, Youtube, and Instagram.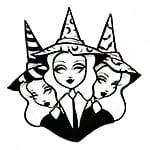 Forged from friendship between three like-minded creative women, Clever Coven is a brand-new Creative Haunt Agency, specializing in Event Conceptualization, Marketing, Design, and Community Partnerships. Hailing from backgrounds in both the Corporate and Small Business Industry sectors, Clever Coven boasts over 25 years of collective experience in Event Production and Marketing.  Join the coven on Instagram at @CleverCoven!