Conventions serve a critical role in the community because they bring us all together in the off-season. There are haunter gatherings all around the country, so if you are unable to make it out to Transworld or HAuNTCon, look for something in your area – or even online – to network and participate in educational opportunities. To give an example of one of these regional shows, the Haunted Attraction Network is highlighting a show from the Dallas region. The Texas Haunters Convention is coming to the Mesquite Convention Center July 17th – 18th, 2021. Events Coordinator Culley Franks and Vendor Coordinator Brandon Marshall provided us with more information about the event in a recent interview.
About the Texas Haunters Convention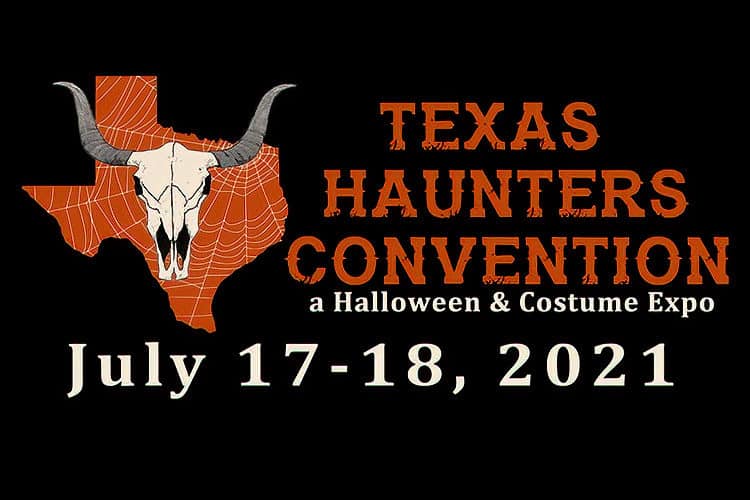 Brandon: "The Texas Haunters Convention is made up of a group of seven members ranging from extreme home haunters to professional haunters within the Halloween industry. We have team members for operations, education, volunteers, social media, and education. So we're going to have all that our show, and it takes quite a few people to handle this because we want it to be a very large show. It's fantastic!"
Culley: "We have a lot of vendors here in the industry that are from Texas. Texas is one of the biggest markets for Halloween and a lot of TV shows and movies are filmed here, so there's a lot of interest. There's a hunger for Halloween and for our love of Halloween. It just seemed natural to have a convention here to gather up all these like-minded people who just want to celebrate Halloween.
Our attendees range from home haunters, cosplay enthusiasts, professional haunters, or just regular passers-by. We are not a trade show. We are a convention of all people who just love Halloween and everything that comes with it.
As far as costumes go, you can certainly come in costume and we encourage it. It's all about love for the holiday. Halloween for most of us is a lifestyle and we all love a reason to get dressed up in character. We are family-friendly, so make sure that if you do come with costumes, there's nothing obscene and make sure you don't bring any real weapons ."
Culley: "Friday evening we have our Meet N' Greet and then after that we are planning an interactive game night.  We are in the process of planning a possible haunt tour, and having a behind the scenes tour of Dark Hour is going to be a part of that. We are very excited about it. We are going to have the crew walk our attendees through and be able to see how the magic is made. It just blows your mind how amazing and intense it is!"
Saturday Night Costume Ball
Culley: "We are so excited about the lineup this year – this is going to be the biggest we've had. First of all, we have DJ Dustin. He works at one of the local haunted houses here in the metroplex, one of the larger ones. He is such a good DJ, and he's going to bring the party. He's going to be DJing the dance through most of the costume ball and as people are showing up.
Then, we have our super-popular costume contest. It's just a great show. Last year the winner of the show was this guy on stilts. He was this huge Krampus with these giant horns – and the funny thing about it is he's one of the local home haunters. It was a beautiful costume, just intricate, detailed down to the stitch. He was carrying a cart with his wife in it and his wife was in costume as a little girl. It was a little creepy!
Our guests judges come from all over the haunt and cosplay community. There are some of the biggest names in the community, and we also have a few people from Hollywood coming down – possibly some Academy Award-winning makeup artists.
Of course, dressing up is not required, but we do encourage you to come out in costume.
After the costume contest, we have Marquee De Vaudeville  performing. They're a local rock band and they have such a cool sound. They have this Tim Burton-esque rock sound that is just a perfect fit for us."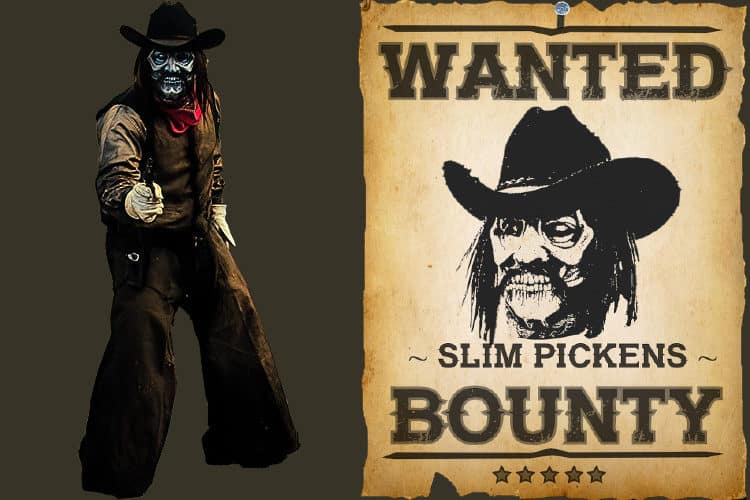 Culley: "We have the award-winning special effects, duo Matthew Mungle and Mike McCracken. They'll be showing our attendees how to make and apply a Hollywood-level werewolf makeup. Last year they did this amazing Nosferatu that was just phenomenal. This year they're going to do the same thing. They'll be down in our Make N' Take area, so that way you can come up and watch Hollywood magic being made right in front of you.  Matthew Mungle won an Academy Award for his makeup on Bram Stoker's Dracula. He also worked on Broadway's Wicked. Mike McCracken worked on the Twilight Zone Leviathan creature. They are an amazing duo, huge history, years and years of experience, and they're just great guys.
We have Mr. Creepypasta returning this year. He's a storyteller on YouTube with over a million followers. He's scheduled to teach a class or two. On the stage he's going to perform his popular, Creepy Pasta Storytime.
The last one I'm going to tease you with is another duo. We have Robert Keith, who has over 30 years of experience in the theme park industry. He's recently been with Six Flags Over Texas. He produced the Batman show, and he has produced their Fright Fest for the last 5-10 years. He has worked with MGM Grand, Silver Dollar City, and Universal Kingdom over in India. He and another fellow from here locally have a place called Screens. In the spring they're Scarborough fair, in the Fall they're scary. Ray Mitchell is the creative director from Screens. Both of them are going to come together to host a really cool panel where they show these amazing tricks that they've learned throughout the years for the large scale theme parks, things that Six Flags and MGM do – and they're going to show how you can pare that down for the home haunt."
Partnership with Don't Be a Monster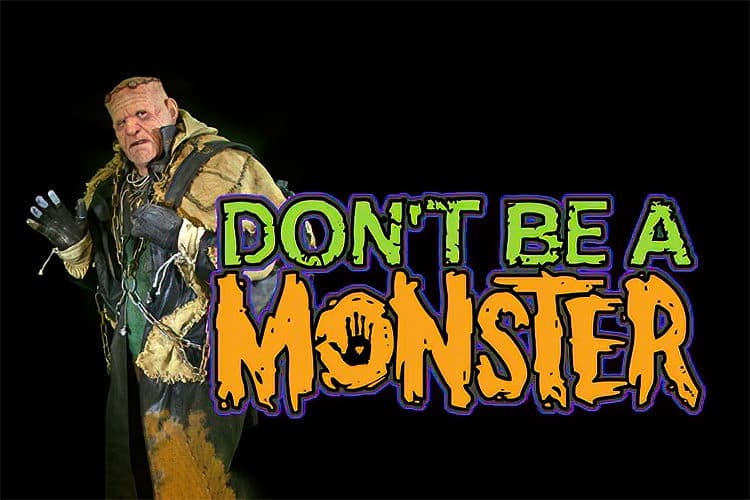 Culley: "We are partnered with, Don't Be A Monster. We fully support their mission. This year the Texas Haunters Convention has pledged $1 of every attendee ticket sold to be donated to them for their cause. I'm a teacher myself, and I get to see the benefits of what they do, their message is so needed right now. We absolutely support their mission, we love them, and we can't wait to help them out any way we can."
Brandon: "I am the vendor coordinator of the show. We are approximately 70% sold out at this point. That's a really good start since we only opened up not too long ago for vendors. So we need a few more vendors and volunteers – we always can use volunteers."
Culley: "If you're interested in volunteering or vending, please go to our website, TexasHauntersConvention.com. Our vendor registration process is so easy. You don't have to contact us, there is nothing to fax in. You don't have to give us any checks or any of that. Everything is done online, right then and there. You fill out the information and you pick which booth you want. The first person that pays for it gets it. So you can pick wherever you want. It's very user-friendly.
And of course the volunteers, we do have a wonderful volunteer program. You can go to the website and sign up to volunteer. There's a lot of ways that people can participate, but most of it, you've got to go to that website."