Mystic Mansion, at Alabama's The Park at OWA, opened to the public on June 15, 2019. This is the Park's first dark ride. Kristin Hellmich, Director of Marketing at The Park of OWA, had this to say about Mystic Mansion: "We searched long and hard for the next addition to our amusement park, and this particular attraction checked every box."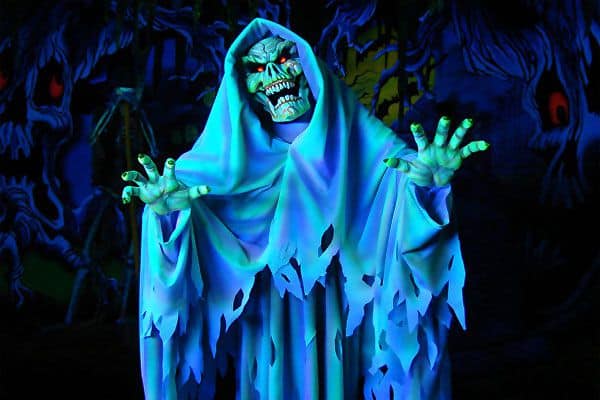 Visitors to Mystic Mansion are greeted in the queue by Professor Phearstruck, who explains the history of the Mystic Mansion and the nature of the curse on the haunted house. Guests board a Ghost Tracker Vehicle and are taken on a journey through the mansion's 15 different scenes, which are heightened with neon colors and black lights. Throughout the trip, guests encounter the house's spooky residents and the ride's principle ghost, Boocifer.
Mystic Mansion is designed for the whole family to enjoy.
For tickets and more information, visit the Mystic Mansion website.
The Park at OWA is a 520-acre amusement park featuring 20 rides. It's located in Foley, Alabama on the Gulf Coast.