On this Bonus Green Tagged:
What 11 drive-in haunted attractions have in common, where they differ, and why it matters; a rundown of what every major US theme park is doing for Halloween; musings on The Haunted Toilet Experience; what hotels, a small town in Maine, and Mars Candy is doing to innovate this season.
Drive-In/Up/Thru Haunted Attractions Explained
With the Pandemic looming over this Halloween, drive-through Halloween experiences are cropping up everywhere. But what's a drive-through haunted house? We researched 11 drive-in, drive-through, and drive-into haunts to establish a working industry definition and to discuss areas of differentiation.
The basics: guests experience the event from inside their vehicle. Some are drive-in (movies), some are drive-thru (trails), and a couple are drive-into or -up events where the vehicle is parked and a show takes place in front of or around the car. Live actors are always involved but never close to the vehicle when it's in motion. All the other typical theming (music, sets, sound, story) are incorporated, although implementation varies. For example, five haunts have the audio emanating from the scene, two use speakers mounted in the vehicle, two use the car radio, and two use both speaker and radio.
While the majority are outdoor, two are 'drive-into' events held within permanent buildings. The experience lasts 20-60 minutes, and most use timed ticketing and require a reservation. The common occupancy rule is that everyone in the vehicle must have a seatbelt. The experiences have similar show runs to other seasonal entertainment, offering from 14-38 show dates.
Regarding PPE, every show requires all staff to wear masks. Guests must wear masks if they roll windows down (we'll get to that). All venues require staff and guests to maintain social distancing and require staff temperature checks.
Price varies from $15 – $200. The two popular ranges are $20-$40 and $60-$70. For all but two haunts, the price is per vehicle, not per person. Those two haunts charge extra for more than two passengers. The price per minute (PPM) ranges from $1 to $7, with an average of $2-$3 per minute. The most common is $1 per minute.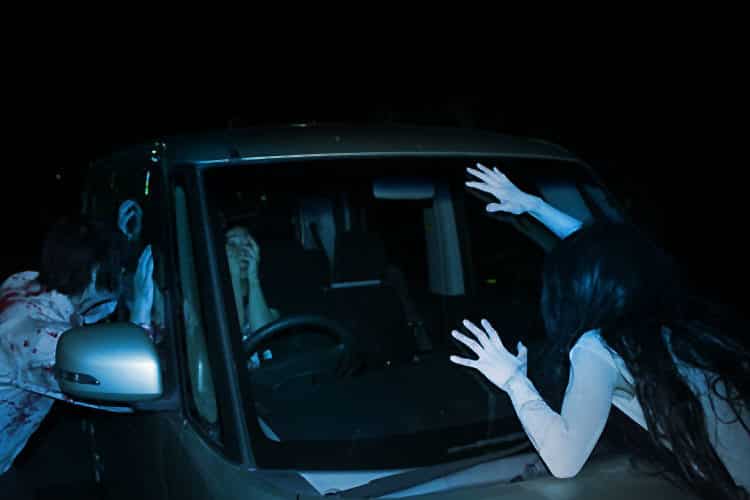 Differentiators – To Breach the Car or Not?
After exploring the baseline, we can get into the differentiation. 6 venues offer food and 5 don't. That's indicative of 'the line,' which means whether or not the car is breached. Can you roll down your window? Can you leave the car to go to the bathroom? This is where the debate centers. Six events allow or even encourage rolling windows down, and four don't, including FESTEVIL in the UK.
"I would never have guessed this would be a source of debate," Philip said. "The other thing I thought was weird is that three experiences offer the option of having blood or some other material splashed onto the vehicle."
Another emerging area of debate around drive-in experiences is insurance and rentals. One event specifies that the vehicle must be in working order with a minimum amount of gas, while others specify the operator must have proof of insurance.
One of the two events where guests drive in, park, and experience a show is a haunted garage in Tokyo. If you don't have a car, you can rent one to experience the event. You don't need a driver's license, because the car isn't moving during the event.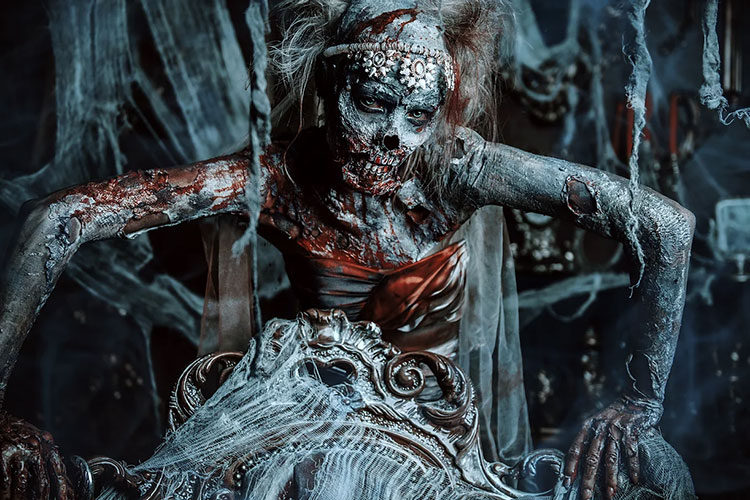 As in the larger themed-entertainment space, intellectual property is driving demand for drive-through experiences. Attractions tied to intellectual property—like the Stranger Things 'drive-into' event—are selling like hotcakes. In fact, Stranger Things—which is an ongoing event—has sold out until February. FESTEVIL in the UK and the haunted garage in Tokyo are also sold out.
The Guest Comparison Trap
"I'm concerned people will compare these events to a traditional, walk-through haunted house and expect the in-car experience to be as intense as what some hardcore haunters are used to," Scott commented. "As far as the price per minute goes, this calculation removes the factor of quality. If I'm charged a dollar a minute to sit in a dark room, I consider that wasted money. But, if you charge me $7 a minute and I'm absolutely blown away by high-tech, really cool stuff, I'd feel it was well worth it. Also, if you want to test something, don't test it at the lowest possible level, because your test will fail. To obtain a valid assessment, test it at the level of professionalism people have come to expect. Have your test be a quality event and build upon that."
List of events used in this comparison:
How the US Theme Parks are Celebrating Halloween
Halloween is a big revenue driver for theme parks, yet these events require year-long planning. The rapidly developing Coronavirus situation has forced theme parks to pivot their Halloween celebrations.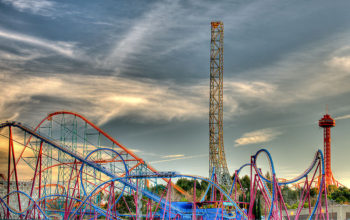 Theme parks that have pivoted to an outdoor, scare-zone-only model include Busch Garden Tampa and Six Flags at various locations. Busch Gardens announced recently that it has 10 scare zones.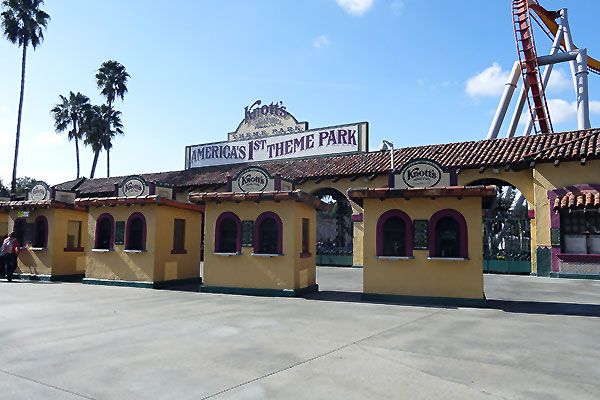 Theme parks that are offering trick-or-treat trails include SeaWorld Orlando and Knott's Berry Farm. Six Flags has daytime trick-or-treat zones.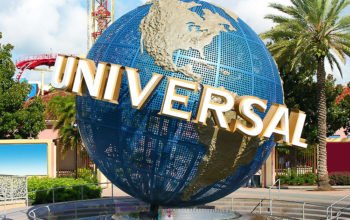 Theme parks with outdoor mazes include SeaWorld Orlando and Universal Studios Orlando. SeaWorld is trying a maze for the first time this year, which we assume is a kids' maze. Universal Studios Orlando, which canceled Halloween Horror Nights a while ago, announced on September 15th that it would open two of its haunted houses as a "Halloween seasonal experience testing event." The two houses are Revenge of the Tooth Fairy and Universal Monsters. This test event took place on September 19th and 20th.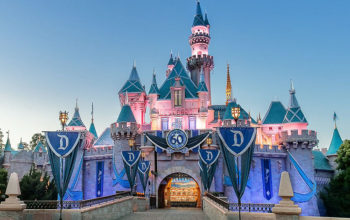 Attractions that are allowing/encouraging costumes include Magic Kingdom, Universal Studios Orlando, SeaWorld Orlando, and Knott's Berry Farm
Encouraging Halloween Costumes in US Theme Parks
2020 continues to be a year of firsts as US theme parks are encouraging guests to attend in costume. The first US park to announce this was the Magic Kingdom, followed by Universal Studios Orlando, SeaWorld Orlando, and Knott's Berry Farm.
We should remember that guests dressing in Halloween costumes at parks isn't new. In Asia, costumes have been allowed for years, even at Disney parks, where there are characters in costume all day long. Of course, it takes practice to make this work, and the Asian consumer is quite different from the American consumer.
"When you allow people to wear costumes in the park, you have the difficult challenge of identifying performers versus guests, and performers are much easier to control than guests are. Also, guests can't tell who's a performer and who's a guest. I'd encourage these theme parks that are allowing costumes to make certain that their security staff is aware of the situation or even find a way to more clearly identify the performers," Scott commented.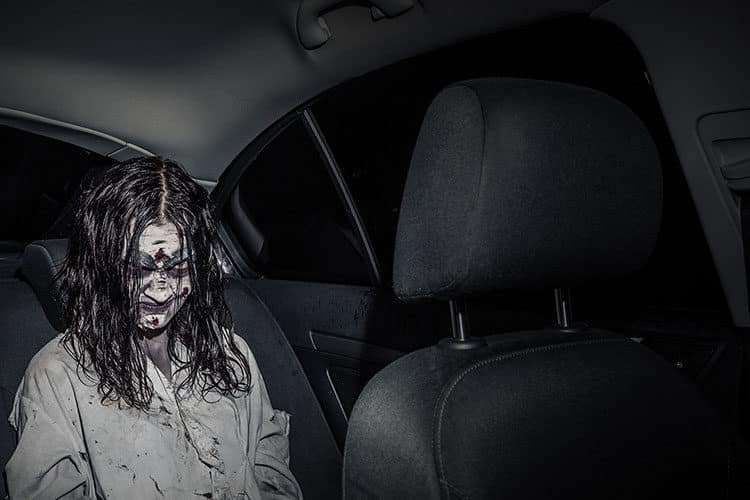 Testing Different Daytime Models
The fun stuff is watching how each theme park is tweaking daytime entertainment, specifically because each is taking a different approach.
For this Halloween season, Knott's has pivoted from its Knott's Scary Farm to a food festival during the day. Among other parks, the Magic Kingdom has its character cavalcades and singers, and, although Disneyland still isn't open, its singers are appearing in the Downtown Disney District, which is open. Busch Gardens Tampa is still doing its Fiends show, but outdoors with spatial distancing, and Six Flags announced daytime performances as well as select nighttime live performances. SeaWorld is also offering cookie decorating with the Cookie Monster and a spatially distanced Mermaid experience.
What could go wrong with all this daytime innovation? It might backslide on programming for the teen and young adult audience. "On a selfish level, I have a deep concern that these safer, more family-friendly Halloween events will look good on paper, and parks will say, 'We made just as much or more on these events than we did on haunted houses, and we didn't spend as much.' I'm terrified that we're going to backslide as far as content. I prefer the darker, more sinister stuff, so I hope the pendulum swings in that direction eventually," Scott added.
Halloween Pivots in Zoos, Hotels, and Toilets!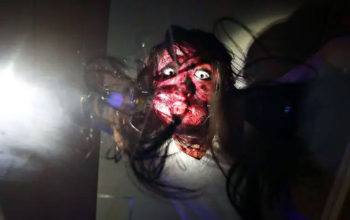 Tokyo's Kowagarasetai (which translates as, "The Frightening Corps") Horror Entertainment company recently created a haunted toilet. The company is also the creator of a screaming coffin experience and the world's first drive-in haunt in a parking garage, mentioned above.
This isn't the first haunted toilet in Asia. Ocean Park—which, unfortunately, isn't going to have a Halloween event this year—has had a haunted toilet experience for a while. However, the Kowagarasetai version is the first experience designed to travel (set up a haunted toilet for your office party!).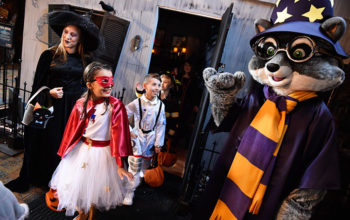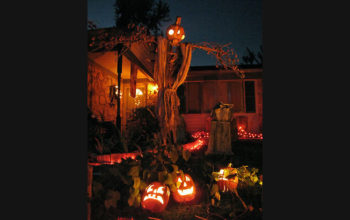 The Halloween Home Challenge is coming in October. This is a three-day, house-and-business decorating event running from October 29 to 31 throughout downtown Farmington, Maine. This is basically a big, citywide contest where people sign up and decorate their homes, which are then judged.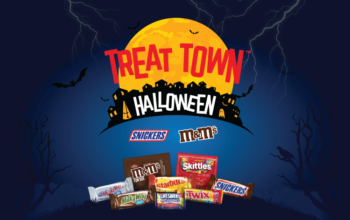 Treat Town from Mars virtual trick or treating. Mars, the candy company, is offering a safe trick-or-treating experience in which folks virtually visit friends and relatives across the country.
Scott commented, "I think this wonderful. It's trick or treating on a whole other level for grownups. You also get to decorate your 'virtual' door. I love it!"