Serious haunters know the only way to scare is with hand-sculpted short-run masks. Their detailed is unmatched and the look is unique (likely not copied by the house next door).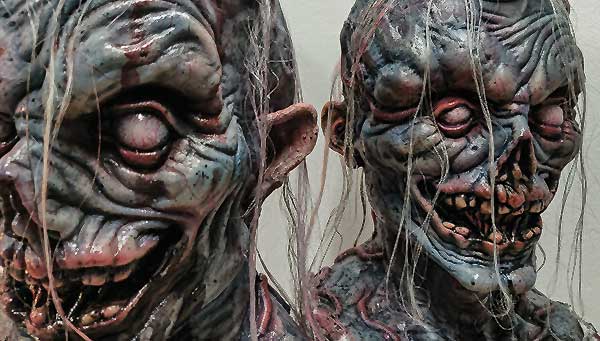 MonsterKidMasks
released a limited edition run of 12 Sir Wormrot masks. Watch the process via their
Instagram
. "We want to be your forever friend."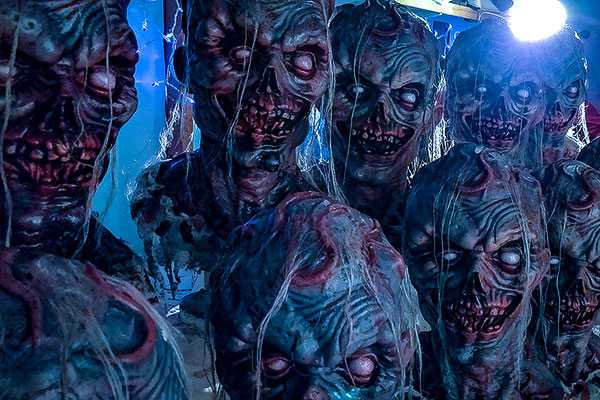 Details: Limited to 12 deluxe, hand-made, numbered copies, in two versions: six copies of THE THING IN THE BASEMENT (bluish), six copies of THE CURSE OF THE ATOMIC BOG (greenish).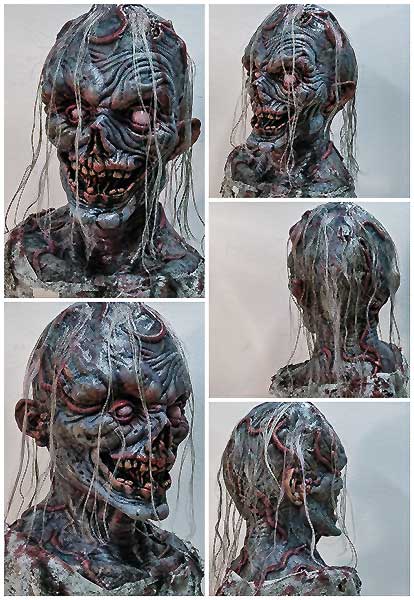 Untrimmed display copies, ready to ship within a week. $250 each, shipped in the lower 48. First reservation gets #1, and so on… To reserve, email the artist directly:
[email protected]