The Netherlands' Toverland amusement park features redesigned scare zones at Halloween Nights
Toverland amusement park in Sevenum, The Netherlands, has announced the line-up for this year's Halloween Nights events, which will take place on 14 dates in October and November. This year, there will be two haunted houses, five scare zones, a maze, and 120 scare actors.
The new haunted house is called "Maison de la Magie." Its owner is the fictional but world-famous illusionist Oscar Pendula, who disappeared when one of his illusions went wrong in the 1930s. The abandoned mansion invites visitors to go on a terrifying tour, which lasts for approximately 15 minutes, searching for Oscar's darkest secrets. The second haunted house is "Fear the Woods," and the maze is called "Trapped."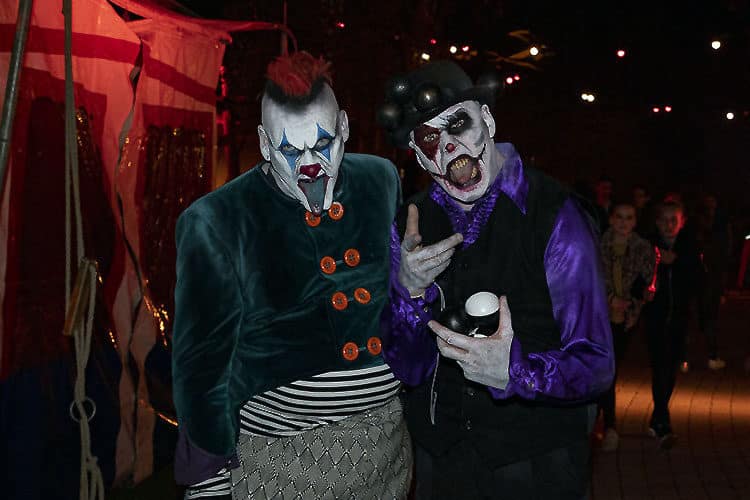 Two of the park's scare zones have been redesigned for this Halloween season. "Cirque – Royal Edition" has been extended and features clowns, performers, and circus creeps. In "Morgana's Frozen Knights," visitors will do battle with M"rgana's ice knights. Returning for 2020 season are the "Shadows of the Sea," "DesTroy," and "Los Muertos" scare zones.
For the faint of heart, Toverland offers a "Halloween Magic Wand." If a guest activates the wand, it lights up, and the theme park's ghouls automatically disappear. Toverland also has a less-spooky Halloween Days event on select dates from October 9th through November 8th.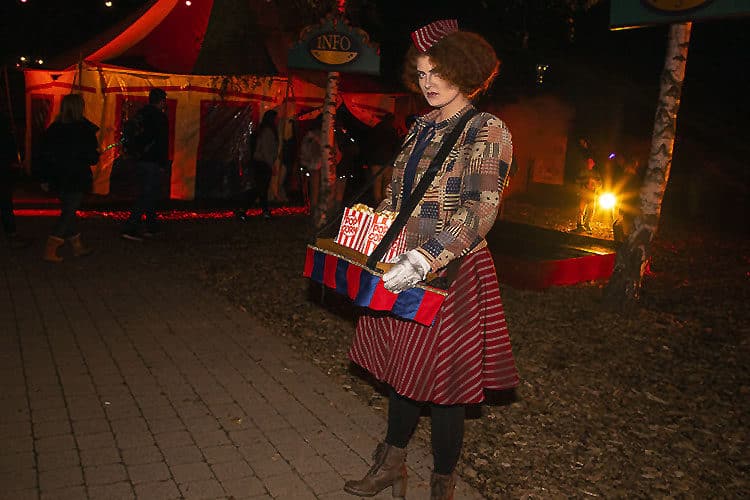 Health and Safety Measures for Halloween Nights 2020
Toverland is implementing enhanced health and safety measures during Halloween Nights this year including a selfie spot at each scare zone where visitors can take selfies with scare actors at an appropriate distance. Additionally, scare zones will incorporate one-way movement systems to manage the flow of people, and the "Fear the Woods" haunted house has been moved to a bigger location.
Tickets must be booked in advance, as capacity is limited due to the coronavirus crisis.
Halloween Nights takes place on select dates between October 9th and November 8th. More information can be found at the Toverland Halloween Nights website.