For a novel Halloween experience, check out the new production by Wicked Lit, The Chimes & The Corpse.
For its tenth anniversary at Mountain View Mausoleum & Cemetery in Altadena, California, Unbound Productions' award-winning immersive theater, Wicked Lit, will be presenting The Chimes & The Corpse, features two dynamic and immersive adaptations of classic horror literature: Teig O'Kane and the Corpse by Ernest Rhys and The Chimes: A Goblin Story, a novella by Charles Dickens.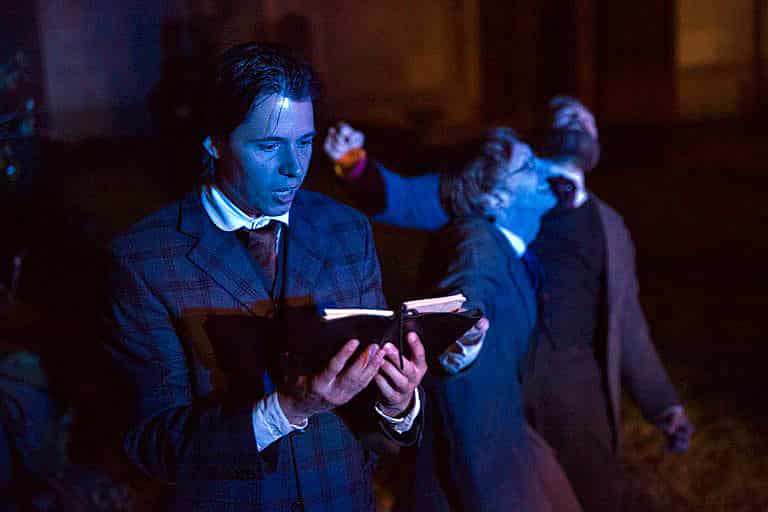 Teig O'Kane and the Corpse, adapted by Kerry Kazmierowicztrimm and directed by Paul Millet, tells the story of Teig, a brazen young Irishman who refuses to commit to adulthood. But then he finds himself magically bound to an animated corpse, and finds he's got some growing up to do. This is the world premiere of this production.
The Chimes: A Goblin Story, adapted by Jonathan Josephson and directed by Darin Anthony, tells the story of a conflicted father and the goblins that bring him to the brink of death and back again.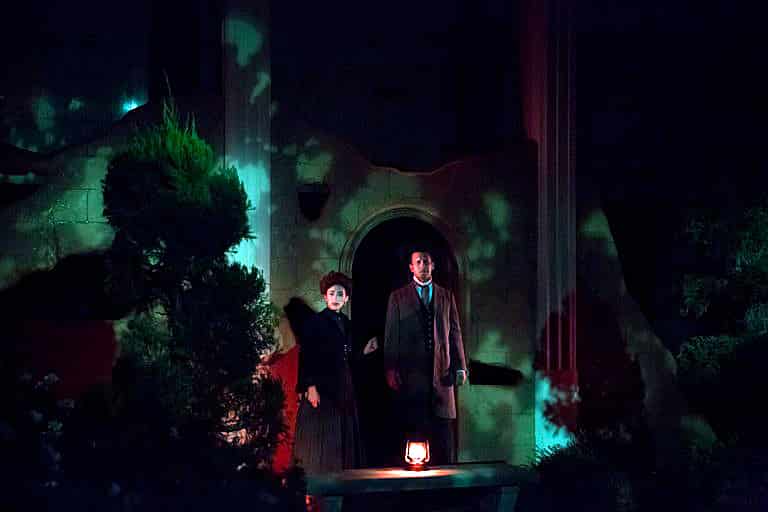 Audiences experience these short plays as they're led through the mausoleum by Storyguides. This is a walking show, and guests must be able to comfortably walk a minimum of 1000 steps and climbs stares to participate in this performance. Some of these productions contain mature themes and theatrical violence, and they're recommended for audiences age 13 and above.
Wicked Lit announces several new changes to its 2018 show. There will be two curtain times: 7:30 and 9:00 pm for the 75-minute run time of the production. Ticket prices have reduced as have the group sizes. There are no pre-show performances, but there will be an interactive "museum" exhibit featuring past Wicket Lit costumes and puppets, as well as photo opportunities.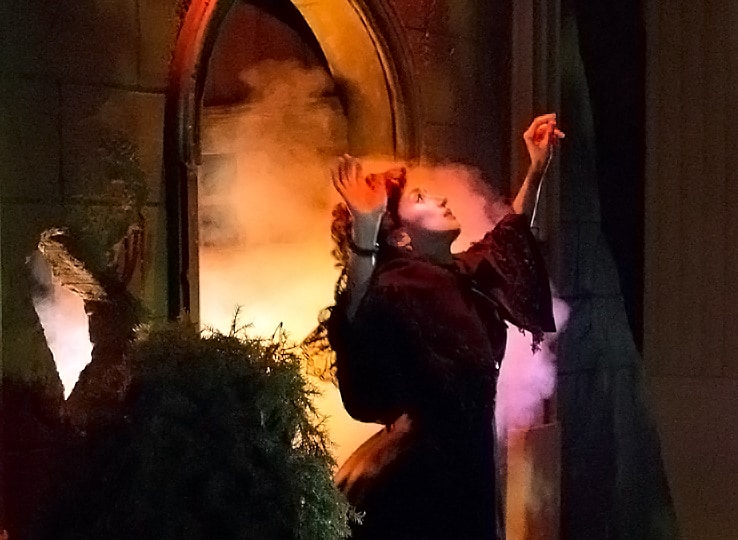 The performances take place at the Mountain View Mausoleum and Cemetery from on October 4-7, 12-14, 18-21, 24-28, and 31; and November 1-4 and 8-10.
Tickets prices vary by date, starting at $30.