The San Antonio Zoo and the Little Rock Zoo feature drive-thru events for safe and spooky family fun during the pandemic.
To address the pandemic and still provide guests with a great, family-friendly Halloween experience, the San Antonio Zoo is opening its Zoo Boo! drive-thru trick-or-treating event and the Little Rock Zoo has a drive-through event called Shadows on Sixth.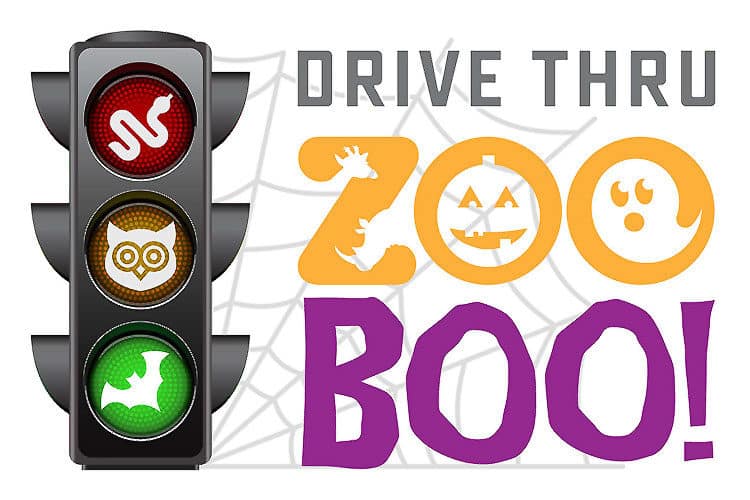 The San Antonio Zoo Drive-Thru Zoo Boo!
Beginning on September 18, the Drive-Thru Zoo Boo! experience will take place on select dates through October 30th. Guests can trick-or-treat from their vehicle while safely spatially distancing and seeing all the animals. The drive-thru trick-or-treating experience takes place from 5 pm to 8 pm on September 18th and 25th and October 2nd, 9th, 16th, 23rd, and 30th.
This year marks the first time that guests have been able to tour the zoo on four wheels since the zoo had carts drawn by donkeys, zoo officials stated. Vehicle sizes will be limited to 224″ long x 81″ wide x 74″ high, or about the size of a Chevy Suburban.
Guests who wish to attend the Drive-Thru Zoo Boo! can purchase tickets for $65 per vehicle for non-annual pass holders/members and $32 per vehicle for pass holders. The zoo website states that, for a limited time, standard admission tickets can be purchased for a discounted price of $50 per vehicle by entering the code DRIVE at checkout.
The regular walk-through Zoo Boo! will open on September 19th and continue through October 31st. During this non-spooky, family-friendly Halloween celebration, the zoo will offer all kinds of Halloween fun including trick-or-treat stations, pumpkin painting, dance parties, costume contests, and a hay maze. Little ghouls and goblins are encouraged to wear their best costume for a chance to be in a costume contest. Children of all ages and adults are welcome to wear non-scary, family-friendly costumes. Decorative masks are only permitted for children under the age of 12. Zoo Boo! is included with zoo standard admission and free for zoo Annual Pass Holders and Members.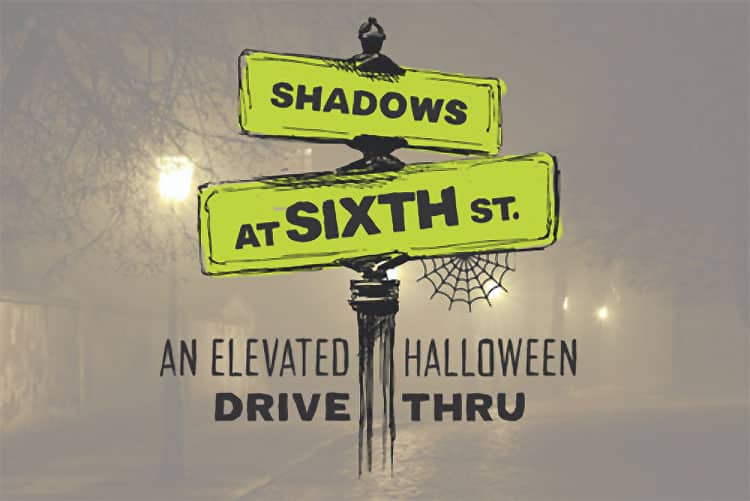 Little Rock Zoo's Shadows at Sixth
The Little Rock Zoo's Shadows at Sixth, described as "an elevated Halloween drive-thru," takes place at the Best Park parking deck at Sixth and Scott Streets in Little Rock. This event, which is designed for all ages, runs from October 9th to October 31st seven days a week at scheduled times from 7 pm to 10 pm Sunday through Thursday and 7 pm to 11 pm on Friday and Saturday.
Shadows on Sixth features set design by The Arkansas Repertory Theatre, CWP Productions, and Night-Skye Studios and showcases Arkansas' most well-known ghost tales and urban legends—including the Gurdon Light, the Fouke Monster, and Woodson Lateral Road—as well as other spooky vignettes. Vehicles are guided through a multi-level journey of immersive scenes featuring foggy swamps, spooky monsters, and legendary ghosts, all enhanced by special effects and live narration. Guests must stay in their vehicles at all times.
All Shadows at Sixth team members will undergo a health screening before each event, are required to wear a mask, and practice spatial distancing of at least six feet at all times during the event.
Tickets for Shadows at Sixth are $25 per car if purchased online or $30 per car if purchased on site at entry. Vehicle size restrictions posted on the website; no open vehicle (motorcycles, etc.)