By Ken Parks & Jon Cooke, Edited by Staff
What follows is a summary of Ken Parks' and Jon Cooke's keynote given at the 2017 Haunted Attraction Symposium, the theme for which was 'Innovation in Interactivity.' This symposium, sponsored by the Haunted Attraction Network and Gantom Lighting & Controls, featured six keynote talks, each themed on a different aspect of interactivity. Allow this article and the other five in this issue of
The Haunt Journal
to inspire your team toward new levels of interactivity. Attendees are the lifeblood of attractions, yet, the more attendees, the more difficult it is to immerse each one in the story individually. This is the classic attraction conundrum. In this keynote address, Knott's Berry Farm's Ken Parks and Jon Cooke address this age-old challenge using examples from local properties. Parks began by stating "We're going to talk to you a little bit about what we face here at Knotts. We've been looking into how we create immersive experiences. We feel we have a torch to carry—not only to honor our legacy [as the first theme park in the nation] but also regarding finding new and inventive ways to compete as a regional park that's in between two giant, theme parks. Let's begin with an overview of the past 10 haunt years. Jon Cooke will talk about those as well," said Parks.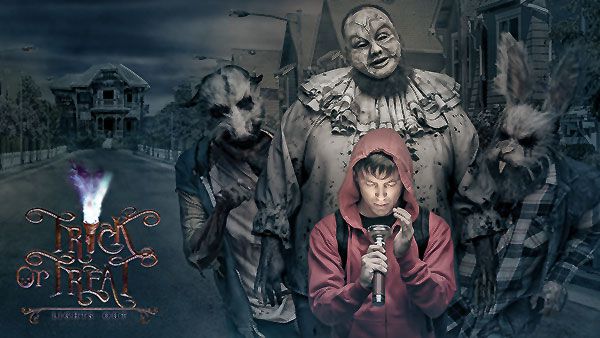 To Gamify or Not to Gamify
"We initially thought that what we should probably do, since the world was beginning to cater to those of us who grew up as gamers, is lean into gamifying everything. We eventually realized it isn't just about gamifying.
It's about finding those aspects of video games that people respond to—worlds that are deep and in which the gamer feels a sense of agency—and consequences.
Our first maze attraction was 'Infected," and I'll have Jon speak about that. "Infected was a collision of two worlds for me," said Cooke. "Hollywood-quality sets and playing video games. To me, it was, 'What do we do to stand out? Let's combine those two.' With 'Special Ops: Infected,' six acres became the most horrifying zombie apocalypse anybody could ever imagine. There were 100 zombies out there, and we had all kinds of military units running around, but we also handed out laser tag equipment to the guests so they could go through and live out their zombie warrior dreams. On top of that, we implemented mission points. These mission points dictated where your experience went—whether you'd be rescuing survivors or finding the mad scientist and curing him so he could help you along your journey to complete the mission.
We took different elements of video games and other interactive attractions that were popping up, and experimented to implement those concepts into a high-throughput situation
," he explained.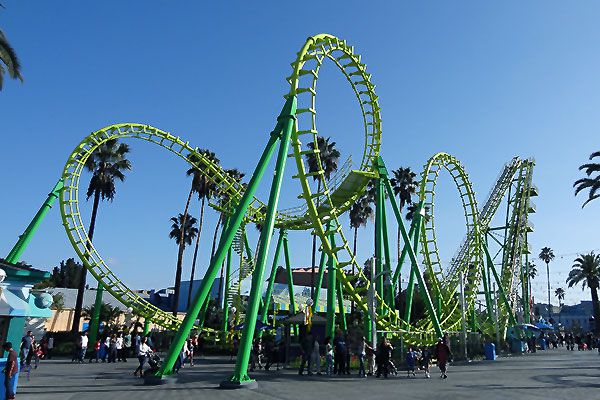 Adding a New Twist to a Common Theme
Cooke found himself again at the 'What next?' point. The next attraction that Parks and Cooke focused on upgrading was 'Trick or Treat,' which has been around since 2012. "We noticed that theme parks were getting new life out of old rides by adding VR technology or whatever. We'd done some experimenting with VR in the past, but we went in a different direction," explained Cooke. "We paired up with Gantom to implement the Gantom Torch technology and created this high-level, high-throughput attraction using more
immersive technology
," he said.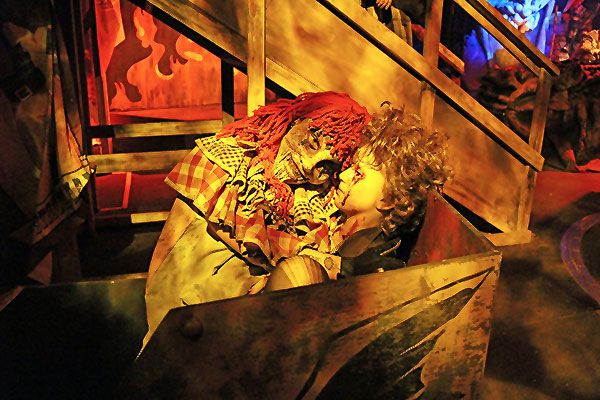 Creative Use of Adjunct Personnel to Enhance the Immersive Experience 
"Going back to 'Infected,'" said Parks, "the other thing we looked at was leaning into what the guest's role is in the experience. It should not be just watching but being active. Since the guests were part of this squadron, we looked at what, operationally, we had in the maze, since we had a huge throughput and we needed to get so many bodies through. We have these assistants we call 'blackouts' who are along the maze in case there's an emergency or some trouble within the maze. We made those assistants characters in the story. That decision not only increased the urgency and the story of the maze but it also helped the throughput, because now we had all these associates playing a part in the squadron. They're excited about getting guests through to the end of the mission," he explained. Experimentation with 'Infected' and 'Paranormal' having different paths for guests to choose from, affected the design of the park's 'Ghost Town Alive' event. "As an improviser, you're always taught that you'll find the game within the scene. There's always a game there, but maybe this was more about making the town alive and about a day-long narrative that unfolds with a timeline the actors knew but the guests didn't.
This served as a way to help the town feel like a real, functioning town. It also helped to have these moments organically spring up to allow the audience to feel comfortable watching, and then, as those moments ended, our actors were left in locations that allowed them to invite guests into activities
," explained Parks.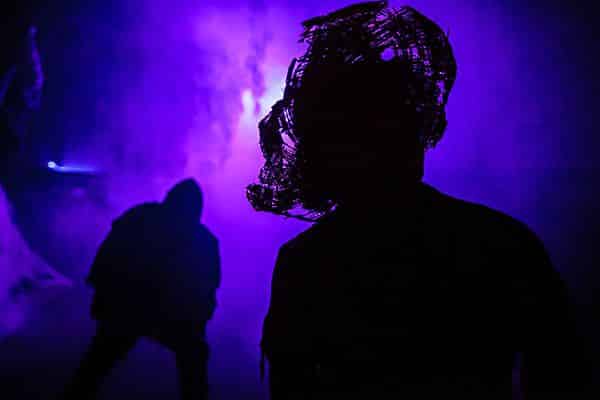 Allowing Guests Choices—Including How Much They Want to Participate in the Scene
"Ghost Town Alive is a project that was designed by an introvert for introverts," he said. "One of the nice things we hear all the time is that it's so easy to get into. It's about letting everyone play at their desired level. We make sure we don't have what I like to call in-your-face players or the book-report players, who give you their life stories. We have a supporting cast out in 'Ghost Town,' but they're the friend guests confide in or the villain they have to topple. They're not the stars," said Parks. "Although we need actors for the show-beat moments, we need actors who are versed in guest service. Ultimately, it comes down to those folks who can be aware of everybody around them. That's how we dealt with a lot of the capacity issues. We were able to train the actors to work their stations but always to be aware, inclusive, and constantly looking at body language and other signals sent by guests that were letting them know, 'I'm interested' or 'I want to watch, but I'm not ready to jump in.' The actors' invitation is always there, but it allows everyone to feel comfortable in the experience." In conclusion, Parks noted, "The timeline worked out nicely for us because it allows us to have something to talk about every hour. It allows us to invite guests in and give us their thoughts on what we should do to move forward."
Key Takeaways:
The guest's choice is meaningless without consequences.
Your talent is the supporting characters while the guests are the stars. "We have a supporting cast out in 'Ghost Town,' but they're the friend guests confide in or the villain they have to topple. They're not the stars."
Consider the guest's role in the story when making the operational decisions as well. "We made those assistants characters in the story. That decision not only increased the urgency and the story of the maze but it also helped the throughput, because now we had all these associates playing a part in the squadron."
Let guests play at their desired level.
Cast talent with operations experience. "Although we need actors for the show-beat moments, we need actors who are versed in guest service."
Next Year's Haunted Attraction Symposium Event
The Haunted Attraction Leadership Symposium returns July 30, 2018, to Southern California with the theme of 'First Impressions.' Sign up to receive all six keynote videos from our 2017 event and take advantage of exclusive early pricing for 2018 by visiting 
www.hauntedapplication.com