This is day 35 of our 61-day Hauntathon counting down to Halloween. Calliope Street is ready for Halloween, and the manager Marina explains more about what to expect
Calliope Street Reservation Information
Reservations for Calliope Street art classes are available online. Reservations start at $25 for children 8-12, $27 for Young Artists 13-17, and Adults are $35.
Reservations are not required to drop in and look at the art, or just sit and enjoy a Halloween slushy.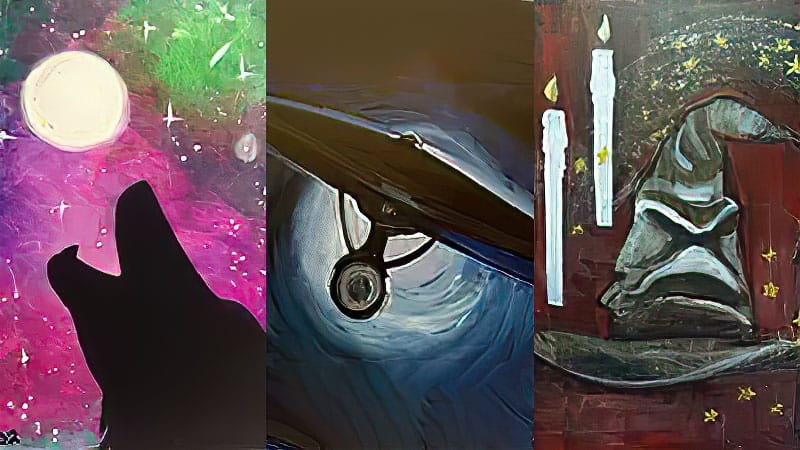 Marina: So, I'm Marina, and I'm the manager at Calliope Street. Calliope Street is a super fun place in which you will find art. Art to enjoy just to look at, but also art to do. This is a store that's run by two women, two artists, and the owner, the niece, she's a mural artist, she's been painting murals for the last 28 years. She has more than 6,000 murals under her belt. So, we're all about art. You walk around and you see paintings on the walls, you see paintings hanging on the walls, but the walls are painted, and we have glasses painted. I think if you don't move, we will probably paint you.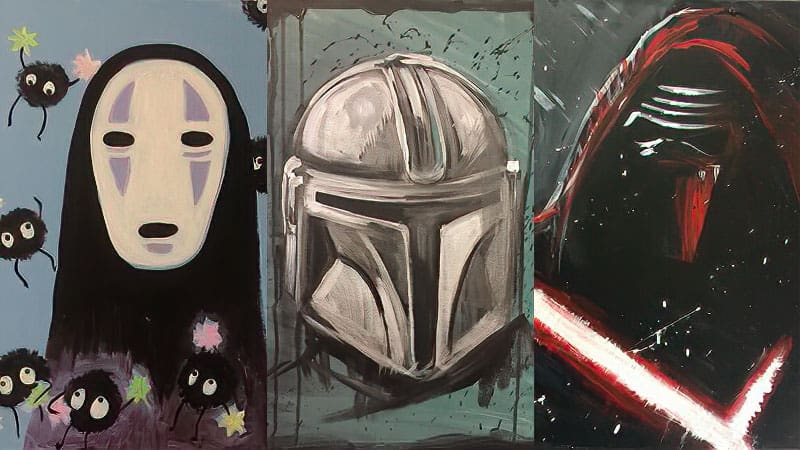 Not Only Can You Enjoy Art, You Can Create Art
Marina: We have been raised, in general, with the conception that you have to have this extraordinary gift to be an artist, but there is an artist in every one of us. So, we want to make art approachable. You can come over, you don't need to know absolutely anything about art, it is not necessary to have painted before, you can come over, and you can take a beautiful piece home that's just yours, and we have all kinds of paintings, really all kinds.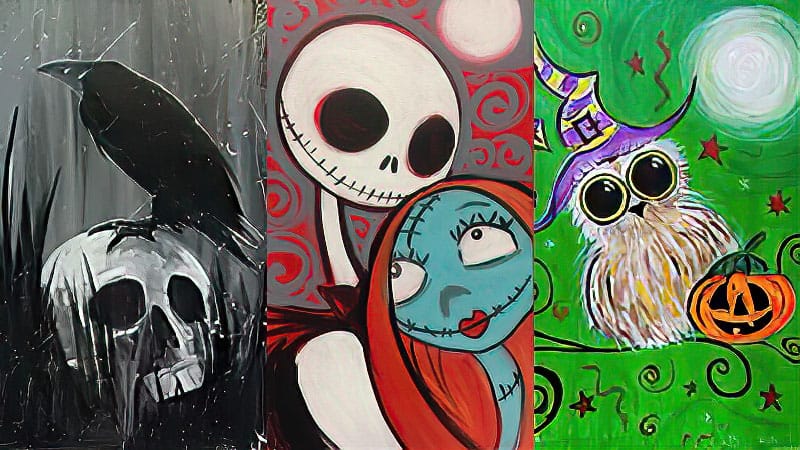 How Has Calliope Street Gotten Ready For Halloween?
Marina: Halloween is like our very favorite season of the year, so we try to do many different things. Not only paintings, that means canvases, with Halloween themes but also, we're going to be doing pumpkin pouring classes. So, you work with many different colors, and you get to pour on top of a pumpkin and a canvas. So, you take actually two pieces home.
We're going to have wine glass painting that's going to be Halloween themed. So, you can paint on a Pilsner, you can paint on a stem glass, on a stemless glass. When you come to that class, you have a table with many, many different designs, of course, Halloween theme, and you can paint it on a glass. We will teach you so that this paint to be permanent; so, you can actually use those glasses on a daily basis. So, we're all the time trying to do things like that in which you can be part of.
Philip: Yeah. I like the activities where when people are looking for something to decorate and it's very unique, and you're also looking for an activity, then you can bring your friends and you can make your Halloween decorations together and have an experience and create decorations.
Marina: Which this is, it makes it more meaningful. It's not the same when you just go to a store and you buy something, but you made it, so you feel so proud.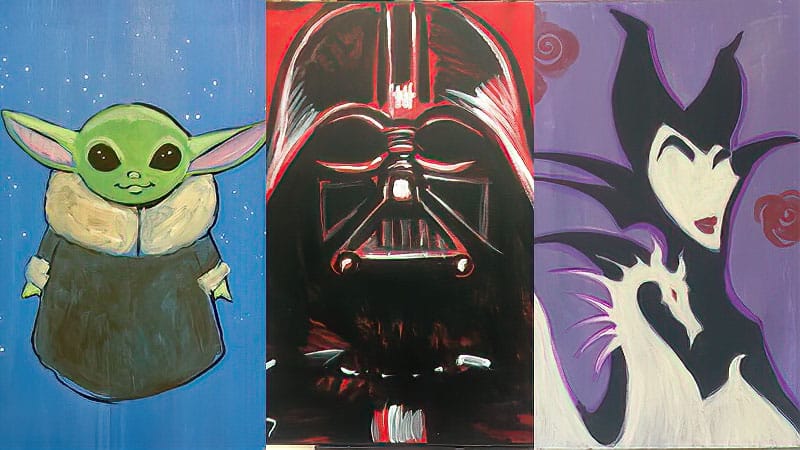 Smaller Private Classes For The Same Cost As Regular Classes
Marina: The other thing that we're really focusing on, and we have been focusing on the last two years, is to make everybody comfy when they come. So, that's why now we give the opportunity to do a private class during the week with only two people. So, if it's hard for you to be among other people, because COVID, or maybe you just don't have as many friends, if you just have one more friend and you want to do any of these activities, you can actually reserve a private class during the week.
Then, on the weekend, you just need four people to do a private class, and it's the same price as a regular class, we don't charge anymore. So, we try to make it affordable for absolutely everybody to come and have a lot of fun. And of course, if it's a birthday or something like that, you can bring food, you can bring decorations, then you also have a special prices on wine slushies and wine by the glass, because we do have a wine boutique in here. So, we have you completely covered.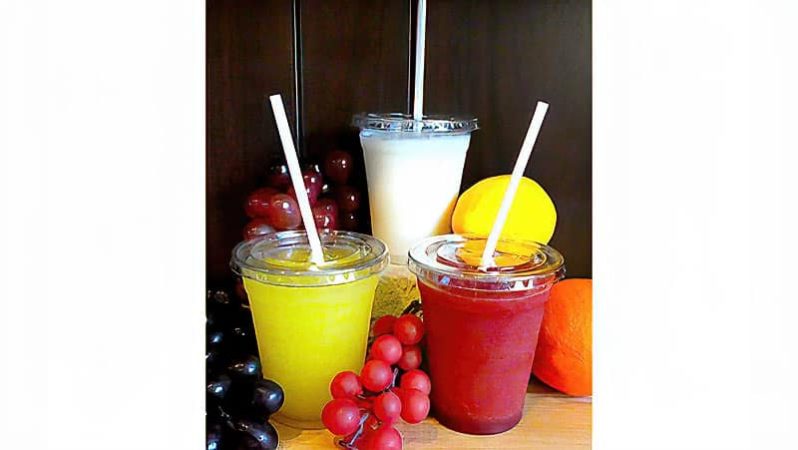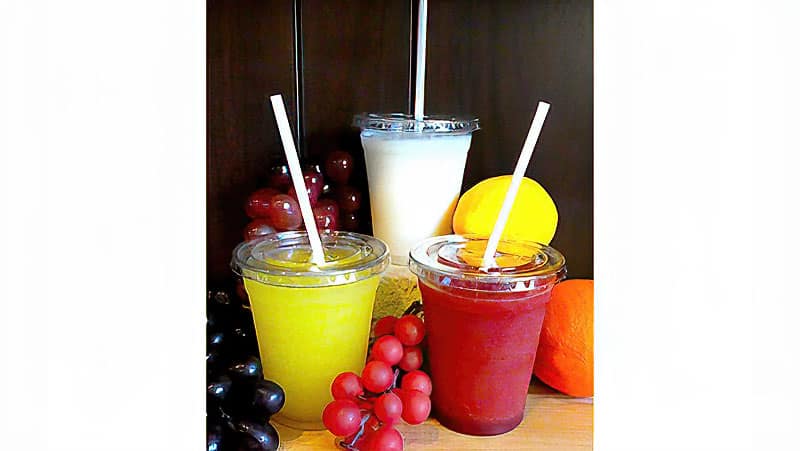 The Special Drinks Available For Halloween, Non-Alcoholic Available
Marina: Well, we have two star drinks, I think the big star is the Zombie Juice. It's basically a sour apple wine slushy, and actually that one can be with wine, or he can be Virgin too. So, we have the options for kids or adults that just don't want to drink the alcohol, and that comes to gummy worms in it. We also have the Worm Juice, which is a Mango Strawberry Lemon slushie that can also be alcoholic or Virgin, and it also comes with gummy worms. That of course, on top of our very classic Cali Colada, which is a pina colada and the sangria; but we also have wine by the glass, we have beer. If you want to just stop by and visit us and just chill, we have some little tables, so you can be surrounded with beautiful things, fun things and have a little glass of wine, or a wine slushie.
Happy Halloween, everybody. Enjoy it.