Disney Combines the Cruise Craze with Halloween Fun
Disney's Halloween on the High Seas cruises, which set sail in early September through late October, encourage children and adults to truly immerse themselves in the "spirit" of the holiday. Not only are there Halloween activities, parties, and trick or treating, but everyone on board is encouraged to wear their costume to these events throughout the cruise. There's even an adults-only "Halloween Isn't Just for Kids" costume contest.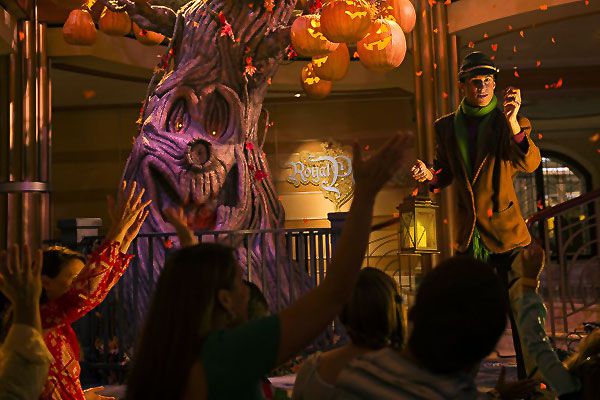 Other onboard events to celebrate the season include "Mickey's Mouse-querade Party" featuring ghoulish games, trick-or-treating, dancing, and well-known Disney Pals bedecked in Halloween attire. "Tim Burton's The Nightmare Before Christmas Sing and Scream" is an interactive movie experience followed by a meet-and-greet with Jack and Sally. Mask-making, pumpkin-carving, and campfire-style storytelling, "Haunted Stories of the Sea," take place on deck. During every sailing, a spooky Pumpkin Tree transforms from barren into the life of the party with sprouting Jack-O-Lanterns, flickering lights, and a booming voice. The Pumpkin Tree is tended by a caretaker who tells stories of the haunted holiday to guests gathered in the shadow of the tree.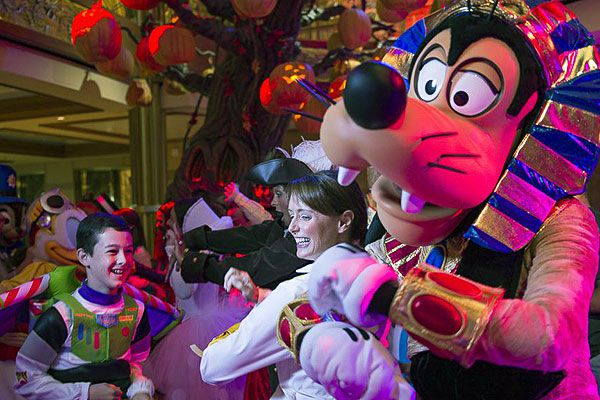 Halloween on the High Seas options include three- to seven-night cruises: Bahamian and Caribbean sailings from Port Canaveral, Florida; a variety of cruise lengths from San Diego to the Mexican Riviera; and cruises from New York to Bermuda, The Bahamas, or Canada. Halloween on the High Seas cruises begin as early as September 7. Itineraries are listed at the Disney Cruises website.