Debuting at Cross Roads Escape Games in Anaheim, California for the 2019 Halloween season is The Séance, a theatrical horror experience
For the 2019 Halloween season, Cross Road Escape Games unveiled a unique, theatrical horror experience with escape-game overtones—The Séance—which opened on October 2nd and will continue on through though November 3rd. Ticket costs range from $45 to $60 per person depending on the date and time. Each séance group is a maximum of eight people, and guests must be 16 years and older.
Madison Rhoades, co-owner and creative director of Cross Roads Escape Games, describes the The Séance as a typical séance with "unexpected twists." It's an hour-long experience that takes place in one room and features human-size puppets playing visiting spirits. In addition, The Séance has been designed to be portable, so the experience is available for purchase by venues around the world.
Madison's background led her to The Séance in a rather circuitous way. She was an actress in Delusion during its first year, and then she worked at the Queen Mary's Dark Harbor as one of their scenic painters. "I loved both sides of it," she said. She and her husband had been theater students, and when we discovered escape rooms, they were thrilled. "This was what we've always wanted, to open our own theater and be in the story," she said.
Another reason Madison is such an escape games fan is that she wants to bring guests to what she calls "the brain blast moment." "This is when people are working so hard on something and then, suddenly, that light bulb goes off and they're like, 'Wait a second guys. I know it!' They're able to open up the lock, and they get such an adrenaline rush and feel so good about themselves."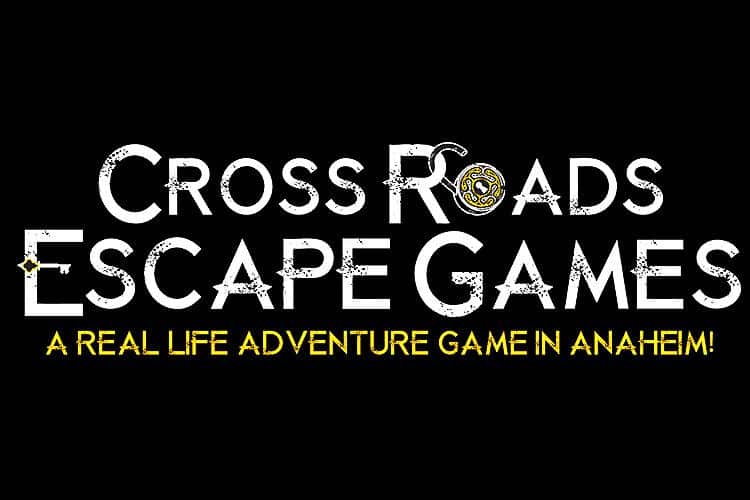 Eight guests are invited to join Madam Ruby in her seance parlor to try and communicate with the dead. The séance takes place in the attic, and guests remain in her parlor for the entire, hour-long, interactive experience. However, guests don't just sit there; they get up and engage with actors and their surroundings to push the story forward.
"I've always wanted to go to a séance," said Madison, and that was one of the prime drivers for creating this experience at Cross Roads. "I want to go on ghost hunts and seances and explore the paranormal more. I don't feel there are many experiences that allow the general public to do this. There are companies that sponsor ghost hunts and seances, but it's like you must know the right person to do this type of thing. I got fed up with that and decided to make my own seance, so we did."
The séance groups are small, so each participant has maximum one-on-one time with the actors. Guests can expect to be touched lightly on the hands, arms, shoulders, and back, and there's fog and strobe lights. Since the séance takes place in an attic, it's necessary to be able to navigate stairs to get there.
Although Madison didn't want to give away too much about the experience, she did describe it as "a séance gone wrong, and that's part of the challenge for guests. We have escape room elements, which helps get people on their feet and involved if they're a little hesitant to interact. However, it doesn't take long for people to start getting into the groove and interacting with the spirits. Guests leave feeling very accomplished, I'll just put it that way," she said.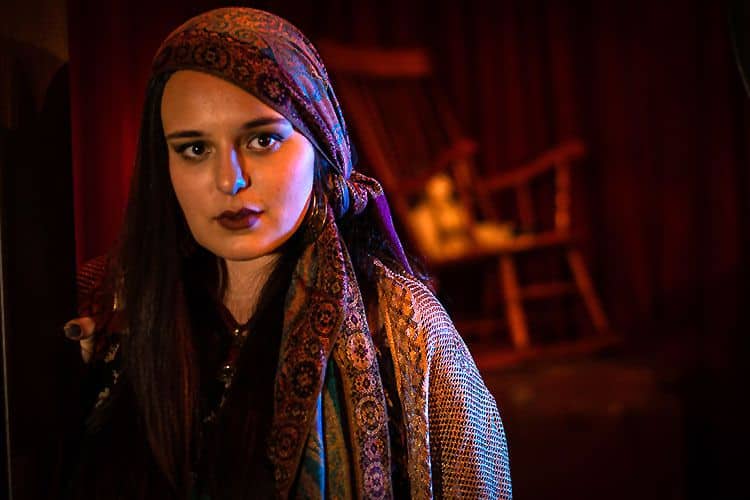 Human-sized Puppets Make The Séance Different from Other Interactive Horror Experiences
Madison said that what makes The Séance different from other interactive experiences is the use of human-sized puppets. "We chose puppets because they move in such an unnatural kind way that's creepy and creature-like."
The puppets also provided the biggest challenge in this year's event, because it was a technology that was new to everyone. "I sketched out my ideas, and some of our game masters at Cross Roads are interested in fabrication," said Madison. "One of them 3D-printed a structure for the puppet and another of our game masters sculpted foam on top of it to make it match the sketch. It was all a big learning process among the three of us to try and figure out the mechanics of these puppets and how we wanted them to move."
Madison had the idea for The Séance soon after she and her husband opened Cross Roads Escape Games. However, they felt the world wasn't quite ready for it. "Back in 2015, the only thing like this was Sleep No More and Delusion. It was a very small niche, and escape rooms were completely new. We held off for a while and did Hex Room and Fun House. Last year, we created Psych Ward, which was our game changer. It's an escape room with some board-game and immersive theater elements," she said. This year, they felt the time was right for The Séance.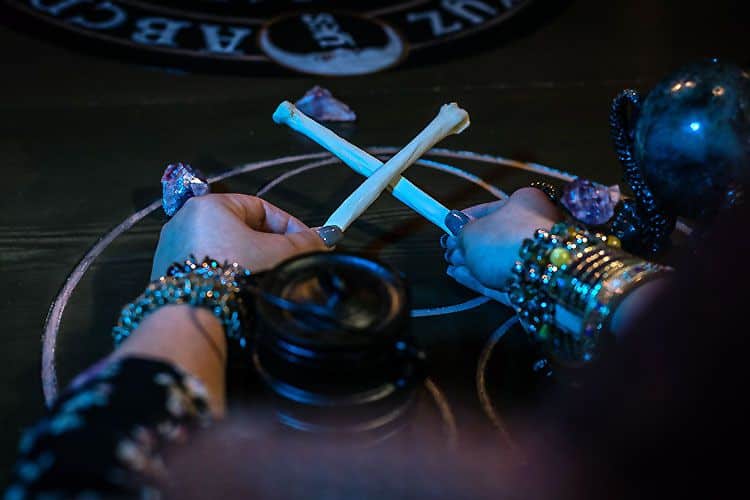 Understanding the Desires and Limits of the Audience
Madison and her team wanted to play with the idea of what entertainment could be and not stick to one genre. Psych Ward is an escape room that includes strategy and some immersive theater, so it provided a perfect bridge to The Seance, which is more of an immersive theater experience with haunt and escape-room elements. "We're growing and combining all the things we enjoy and just being inspired by all forms of entertainment to create something new," she said.

Clearly, Madison was paying attention to her target market to determine when it was ready for something like The Séance. She was able to understand when the customer base had the necessary reference points from larger, similar events and would be ready for an event like this.
"That's what we learned when we opened up Hex Room. In early 2016, when only a handful of people knew about escape rooms, we were already changing the game. We split everyone into their own individual room and gave them these cliché horror-movie characters to play. People loved it, but we also noticed there was a huge learning curve, because they weren't only new to escape rooms but they were alone in their own individual room. We recognized that was too much, so that's why we opened the Fun House, which is more of a traditional escape room. The Fun House is a way for people to learn about how escape rooms work. People work together and get to understand how the puzzles work, so then they can move into the Hex Room, which is more challenging," she explained.
"We recognized the Hex Room was too difficult, and people weren't ready for how extreme it was to be locked away on their own. We quickly revamped the whole thing, which cost a lot of money, but we designed an even better game."
This is another example of how Madison paid attention to and adjusted for the market—listening and responding to customers to create a better experience. "The reason we're doing this is for our customers, so, if they have problems with it, it's our job to listen and to change. However you can't please everyone. It's been quite a learning process to watch groups' reactions, accept criticism and feedback, and notice the reoccurring themes to determine what needs to be changed."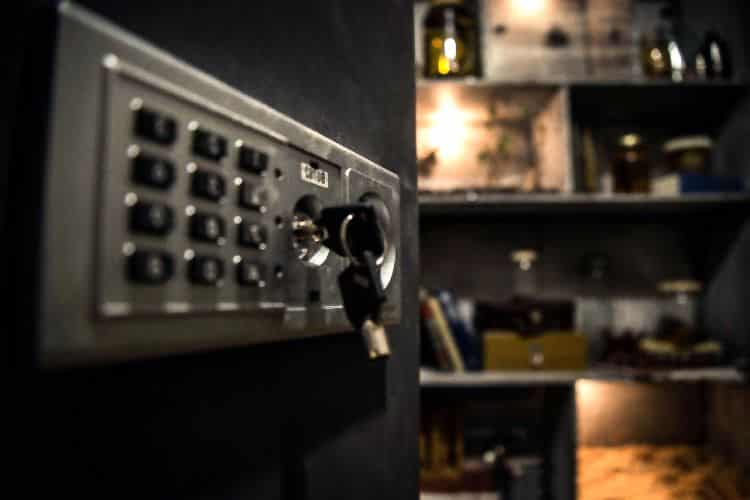 The Séance is Designed to be Portable
Madison and her team have designed The Séance as a show they can sell to other locations anywhere in the world. "We designed it to be minimally invasive. Nothing needs to be attached to the walls or ceiling to make it happen," she explained. This is especially attractive to historical locations where nothing on the site can be touched or moved. "There are these really immersive theater shows like Sleep No More, but, for some reason, the creators are so attached to them that they won't let them be produced by anyone else, and we don't understand why. That's why we created this for purchase, and it's specifically marketed to historical locations to allow them to generate income for their nonprofit during the October season. We provide an experience that really anyone can do."
Where is the Cross Roads Escape Games Located?
Cross Roads Escape Games are located at 4245 East La Palma Avenue in Anaheim, California.
How Much Do Tickets Cost?
Ticket costs vary by game, date, and time. Availability of dates, times, and ticket prices for each of the four Cross Roads Escape Rooms can be found at the Crossroadsescapegames.com website.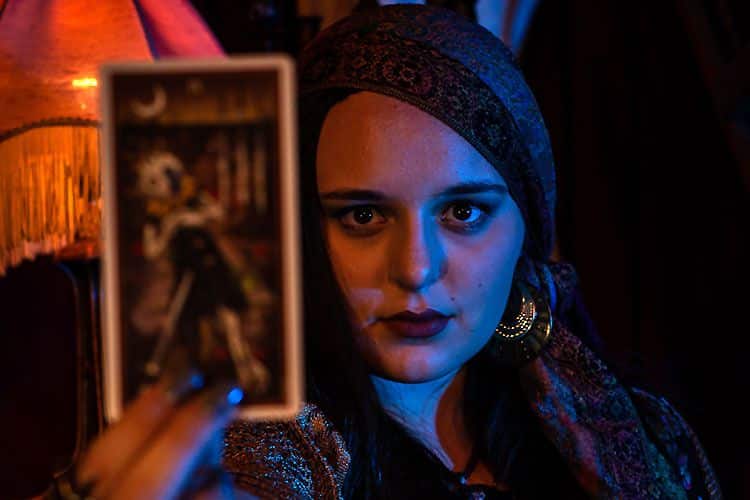 Advice for People Wanting to Get into Escape Rooms, or Theatrical Experiences
"My advice—and this goes for all forms of entertainment—is to do something original that hasn't been done before. For example, I'm getting tired of going to escape rooms, because I've already robbed a bank and escaped from jail or survived the zombie apocalypse. I've done those themes so many times that it's getting kind of boring. The same is true with haunts. It's necessary to explore what hasn't been done, and that's how you keep people engaged. If you're interested in joining this industry, do something you haven't seen before, because that's what people are craving."

Madison has touched on one of the key marketing ingredients in starting any new enterprise—it has to be unique, and that means it won't be for everybody. That's the only way to attract customers—present a unique experience and let customers decide if it is or isn't for them.
Often you must make Sacrifices
"My husband and I had been saving up for a house for a long time, and we decided to take all that money, put it into opening this business, and create what it was we personally wanted to experience. It was a really scary thing to take this huge chunk of money and invest in ourselves, but it was the best decision we've ever made."
This is an example of the sacrifices that go into making small businesses work. The result can be amazing, as happened with Cross Roads, but there are often tradeoffs—such as not buying a house. "It was a roller coaster, don't get me wrong," said Madison. "We quickly found out we didn't have enough money to start a business, so then we got into loans and debt, and it was a disaster for a little bit there. But we had a clear goal in mind, because we knew what the industry was lacking. Thankfully, it was well received."
How the Haunt Journey Changed Madison
It's a journey to go from working for other people to creating theatrical experiences and escape rooms, and that process has created changes that Madison is aware of. "I'm probably more confident after creating so many things that people have enjoyed and we've gotten positive feedback from. I'm more confident now in my decisions, because I know how to make something fun. That's probably number one. The responsibilities of operating a business, managing employees, managing my time, and keeping the business running has been huge. It's a learning curve like no other."