Home haunters face unprecedented challenges this year while preparing their yard displays. With rapidly-changing public health updates, and communities urging residents to reimagine traditional Halloween activities, haunters have a lot of information to keep track of and have a greater need to coordinate with their neighbors and community members than in previous years. New and expanded digital tools have emerged to organize Halloween guidelines and alerts, and to help neighbors promote their safe Halloween displays and activities within their communities. These free tools can help foster new ideas and gain exposure for your efforts.
Nextdoor Launches New Treat Map & Augmented Reality Experience
Nextdoor, a social networking service for neighborhoods, has announced the 2020 edition of their annual Treat Map. In partnership with Party City, this popular seasonal feature unlocks an interactive local guide to Halloween activities in neighborhoods across the U.S. Neighbors can add their home to the Treat Map to share which lower risk festivities they are participating in – including haunted decor, pumpkin projects, or a costume wave parade. Neighbors can then explore the map to see how locals are celebrating and plan a festive Halloween night sight-seeing route.
For an added treat, Nextdoor teamed up exclusively with Party City to launch a fun augmented reality experience. Using a smartphone camera through the Nextdoor app, families can go to the Treat Map to find and bring to life Halloween-themed "Virtual Visitors" in their homes, neighborhoods, and local Party City stores. Once neighbors find the Virtual Visitors, they can snap a photo and share their discoveries to their Nextdoor newsfeed as new characters are released throughout the Halloween season. Nextdoor members can locate Party City stores near them on the Treat Map to unlock all of the characters while stocking up on haunted decorations and costumes.
Home haunters should take advantage of this free way to gain exposure in your community. Learn more, and sign up at: https://nextdoor.com/Halloween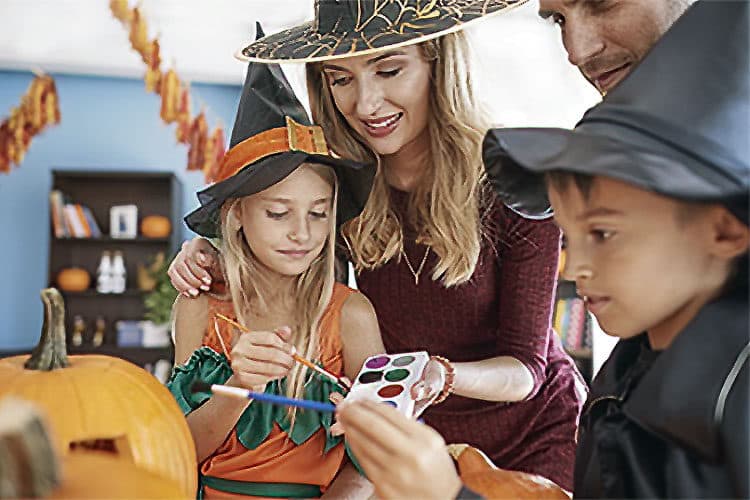 Halloween & Costume Association's COVID Risk Level Map
Keeping track of new CDC social distancing guidelines and varying local community COVID-19 risk levels has been a challenge for haunters and Halloween enthusiasts this year. The Halloween & Costume Association has created a website with tools and resources to help families plan their Halloween activities.
"We are on a mission to ensure the safest Halloween celebration possible this year and want to make sure families and communities have access to the best, up-to-date guidance that prioritizes community safety," said Kevin Johnson, Halloween & Costume Association Chairman and Chief Excitement Officer at Elope.
Halloween2020.org allows you to track the current COVID-19 risk level in your area, browse safe ways to celebrate while following CDC guidelines, and sign the Safe House Pledge to show your commitment to following best practices for a safe and healthy Halloween. A color-coded map provided by the Harvard Global Health Institute details the COVID risk levels by county throughout the U.S. Once you have located your county's risk level, browse lists of the best modified activities for your zone.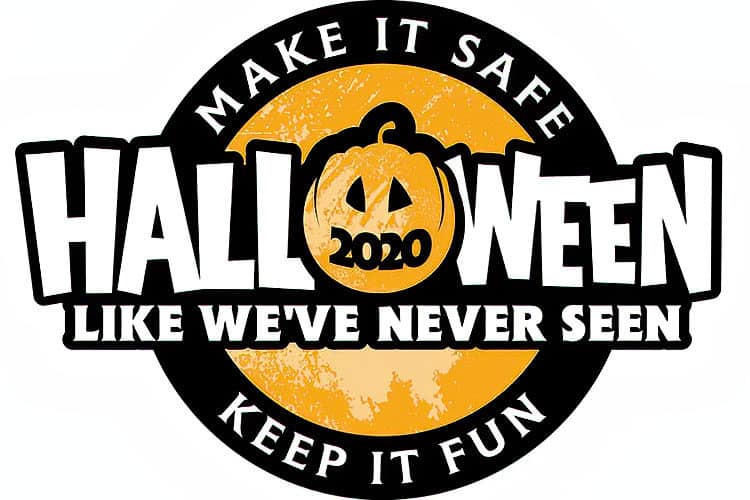 "Families and policy-makers need clear and consistent information when it comes to COVID-19 risks to inform decision-making, including how to participate safely in the upcoming Halloween holiday and trick-or-treating activities associated with it," said Dr. Ingrid Katz, Infectious Diseases Expert, and Associate Faculty Director at the Harvard Global Health Institute. "Through our interactive COVID risk level map, we hope to provide parents a reliable source to help them celebrate the Halloween holiday in the most safe, fun way possible according to the risk level in their community."
Whether you are Trunk-or-Treating in a Green Zone or participating in a Zoom Halloween Karaoke party in the Red Zone, this website is a wonderful starting point for communities to find ways to reimagine traditional Halloween activities in the age of COVID.