Among the spooky doins at these zoos are two drive-through adventures and "Boo at the Zoo" events including Baby Boo activities for the little tikes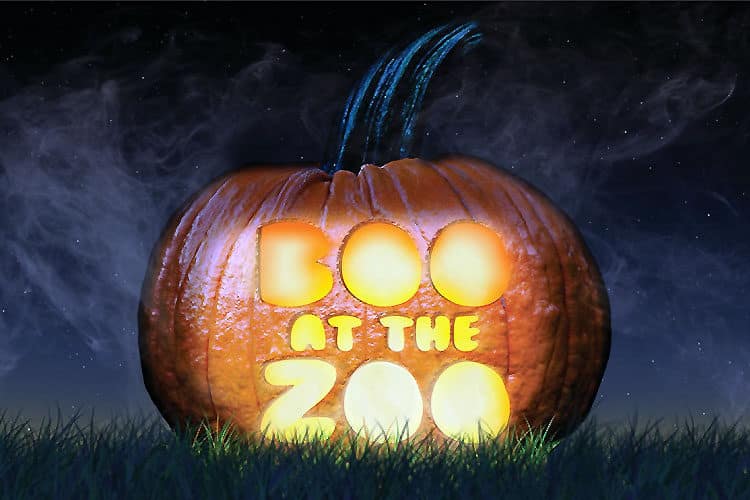 The Milwaukee County Zoo Announces First Drive-Through "Boo at the Zoo"
The Milwaukee County Zoo's "Boo at the Zoo" has been reimagined in 2020 into a new, drive-through, "merry not scary" adventure. Visitors ride in the comfort of their vehicle on zoo pathways that feature Halloween-themed areas, carved pumpkins, and illuminated light shows. The ride, which is 1.5 miles long and takes about 30 minutes, is designed for all ages.
Animals are not viewable during these evenings.
There are concession stops along the way where guests may purchase snacks and treats as well as merchandise areas where a memento of the first "Boo at the Zoo Drive-Thru" can be purchased. The Milwaukee County Zoo is located in Milwaukee, Wisconsin.
General admission is $55 per carload (all passengers must have a seatbeat) and $50 per carload for Zoo Pass holders.
Boo at the Zoo runs from 10:00 am to 6:00 pm on October 17, 18, 24, 25, and 31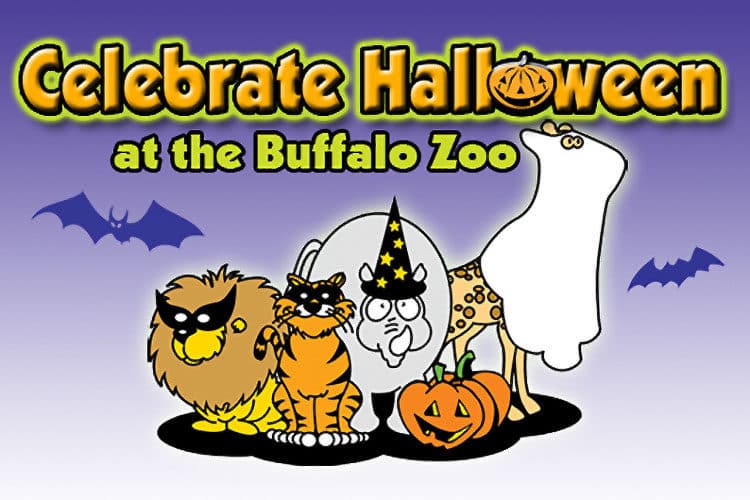 Buffalo Zoo Announces Safe Trick-or-Treating in Early October
On October 3 and 10 from 1 pm to 4 p.m., the Buffalo Zoo in Buffalo, New York, will have trick-or-treating candy stations for kids located among its exhibits. This safe trick-or treating alternative is included with admission to the zoo, and carousel rides will also be available.
The zoo says tickets are selling fast for this event.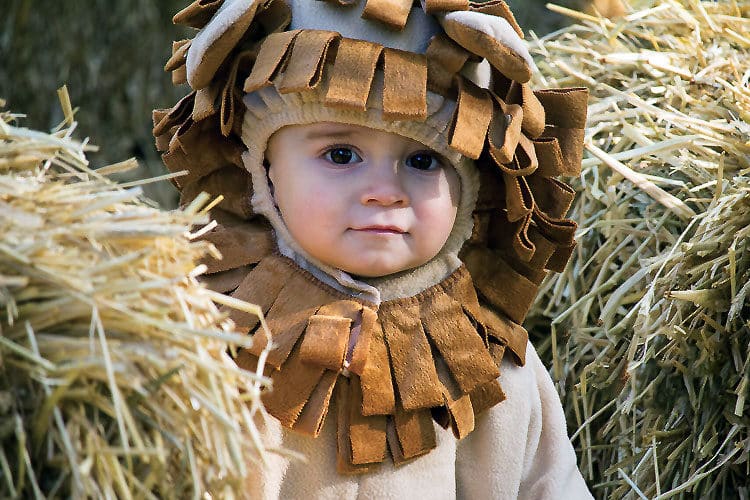 "Boo at the Zoo" Returns to the Philadelphia Zoo
Another "Boo at the Zoo" will be happening at the Philadelphia Zoo beginning the weekend of October 16-18 and continuing on the following weekends of Oct. 23-25 and Oct. 30-Nov. 1. Guests are encouraged to wear costumes.
Besides seeing the animals, guests can go on a not-so spooky safari. Boo at the Zoo will look a little different from years past, when trick-or-treating took place around the zoo. This year, the zoo is offering pre-filled candy bags donated by Mars for guests to grab on their way out.
Also taking place as part of Boo at the Zoo is Baby Boo, a special event for tiny tikes age five and under. Baby Boo takes place from 9 am to 2 pm on Friday, October 23, and Friday, October 30.
Timed reservations go on sale on October 1. Boo at the Zoo is included with the price of admission. Zoo admission is $24 for adults (ages 12 and up), $19 for children (2 to 11), and free for children under two.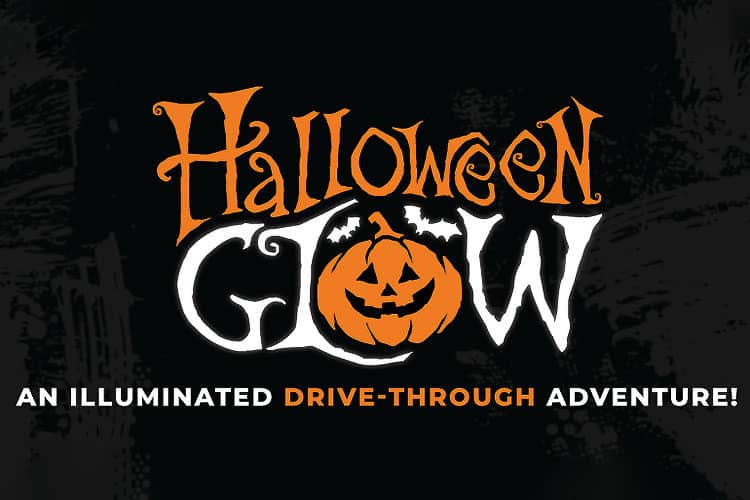 Halloween Glow Drive-through Event at the Racine Zoo
Another drive-through event, Halloween Glow, is happening at the Racine Zoo in Racine, Wisconsin. Guests experience an illuminated Halloween adventure from the comfort of their automobile. The Racine Zoo and Traditions Holiday Lighting and Seasonal Decor have partnered to host this drive-through adventure. The spooky but not scary light displays are suitable for all ages.
Admission is $5 per person and free for children ages 2 and younger. Tickets are only available at the gate—cash and credit cards only.
The event runs a total of 20 nights, Wednesdays through Sundays, between Oct. 7 and Nov. 1 from 6 pm to 9 p.m.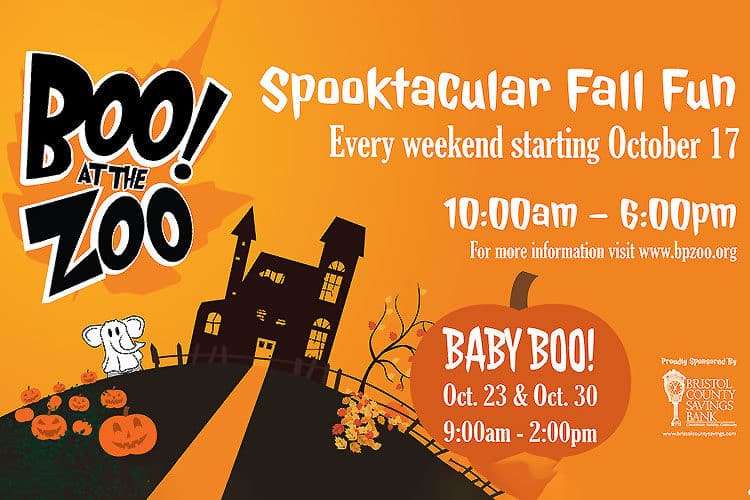 "Boo at the Zoo" at Buttonpark Zoo in New Bedford, Massachusetts
Yet another "Boo at the Zoo" has taken place at Buttonwood Park Zoo every October since 2001. This year, Boo at the Zoo be happening during daytime hours, from 10 am to 6 pm, starting on Saturday, October 17 and continuing each weekend through Halloween.
This Boo at the Zoo event also features the Baby Boo event for children age 5 and under, which takes place from 9 am to 2 pm on Friday, October 23, and Friday, October 30.
Buttonwood Park's Boo at the Zoo offers a socially distanced, walk-through experience with surprises along the way. There are mazes, a scavenger hunt, plenty of trick-or-treat stations, multiple photo opportunities including a photo costume contest, Halloween-themed animal enrichment, and up-close meet-and-greets with the Zoo's Animal Ambassadors. Families are encouraged to bring their own trick-or treat bags. A new addition this year is a pumpkin decorating contest.