Following two previous closures, Hong Kong Disneyland leaves only Disneyland Resort in California as the only Disney park worldwide to remain closed.
Hong Kong Disneyland announced on September 21st that it will reopen to guests on September 25 after shutting down in July amid a spike in local COVID-19 cases. The park initially reopened in June before closing again as Hong Kong coronavirus cases rose. At present, Disneyland Resort in California remains the only Disney park still closed—a cause of controversy among California officials.
Hong Kong Disneyland will reopen to guests five days a week with increased health measures and capacity restrictions. The park will be closed on Tuesdays and Thursdays (except public holidays) during its initial reopening stage, which will require the park to extend the lifetime of existing annual visitor passes.
"Hong Kong Disneyland park will officially reopen to the public on September 25," announced park operators. "In alignment with the latest guidance from health and government authorities, the resort will continue its measured approach with health and safety measures such as capacity control, health screenings, temperature checks, requiring face masks, social distancing, and increased cleaning and sanitization." The park didn't indicate what its capacity will be upon reopening. All visitors will be required to pre-book online.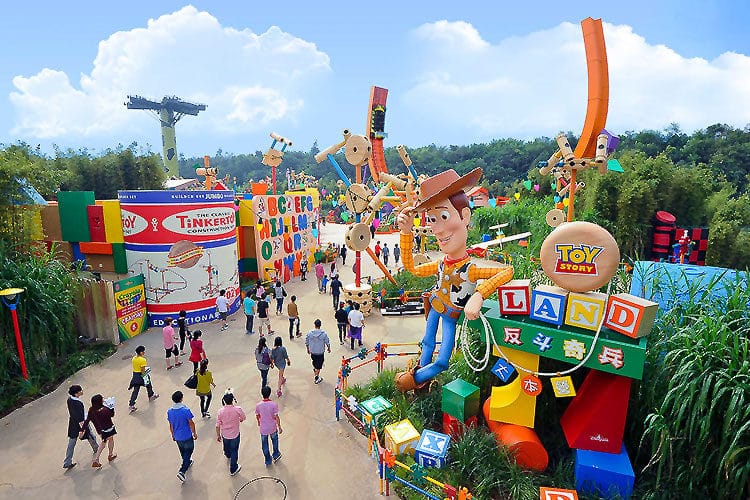 "Character experiences will be offered in a new way, including selfie spots around the park to allow guests to take photos with their favorite characters with appropriate social distance," operators said. One of the changes include the restriction of live performances to outdoor venues during the initial reopening stage until further notice.
Hong Kong Disneyland was first closed between January 23 to June 18 during the first wave of the coronavirus outbreak. However, it was forced to close again on July 15, after a month of operation, when Hong Kong experienced a "third wave" of cases. That third wave has now been largely subdued in Hong Kong.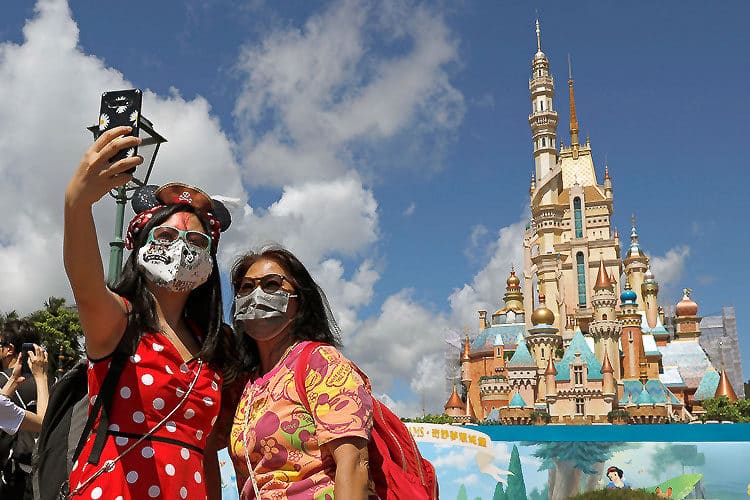 Call for Disneyland to Reopen
Disneyland was initially slated to reopen in July after closing in March, but the park remained closed at the direction of the California state government, although its Downtown Disney shopping district has since reopened.
The California Attractions and Parks Association (CAPA), which represents Disneyland and other local theme parks like Universal Studios Hollywood and Knott's Berry Farm, publicly appealed to Governor Gavin Newsom last week to release guidelines for theme parks to reopen. See HAN news article here.
Disneyland-area mayors in Anaheim, Buena Park and Garden Grove have also called for the reopening of theme parks, saying that Disneyland's continued closure is a "disaster" for the local economy and local officials need an "economic recovery roadmap" to know when parks will be allowed to reopen.