The Basement and Stalked by a Killer Open in Pittsburgh
ScareHouse is on hiatus for 2019 while the attraction relocates, but the team announced two new experiences for this Halloween Season—a remodeled version of The Basement plus a new escape room, Stalked by a Killer. Both attractions are open Thursday through Sunday from October 17 to November 2.
Scott Simmons (co-owner and creative director of ScareHouse) has been haunting for 35 years, and the new location provided him with the opportunity to explore intimate horror experiences. "We realized we had to move out and reboot a lot of what we were doing. In doing that, it became immediately obvious that we couldn't take everything down, pack it up, move it, and deliver the same high-quality show all in one year." So, for this Halloween season, Scott's team installed The Basement and the new Stalked by a Killer escape room in a venue Scott dubbed "The Scream District."  
"A good haunted house, in my mind, should be about the whole spectrum of emotions. The Basement takes guests out of their comfort zone. If we're doing it right, guests will think, 'I wasn't sure I could do that. I wasn't sure I could face all these things.' In Stalked by a Killer, guests become the main character in their own horror movie."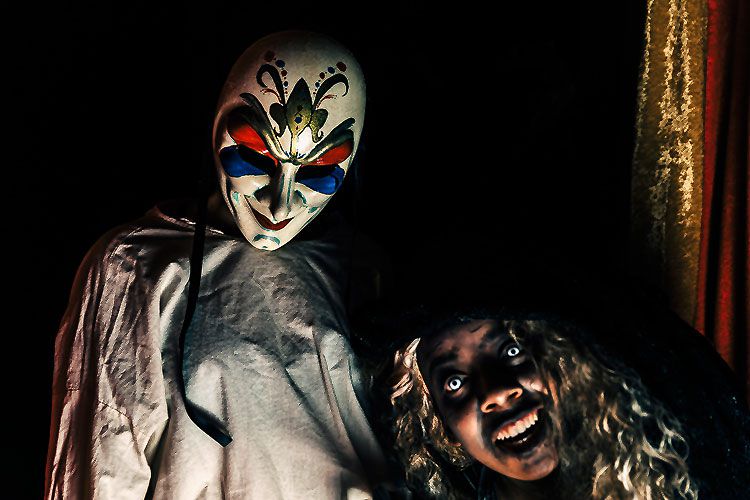 The Basement—an R-rated 35-minute experience for 1-2 people
Stalked by a Killer—a 60-minute escape room for 3-4 people
The Basement has been a Halloween fixture in Pittsburgh since 2011, and the storyline for this attraction changes each year. "This year we have a big, empty, industrial space, so we could create a whole network of tiny scenes. Each room holds only three or four people. It's claustrophobic and tight as you go through. It's a throwback to the haunted houses I used to do when I first started in the 1980s in that it's based on vignettes," explained Scott. "You proceed scene to scene to scene, but, in each scene, you stop. Each room presents a different interaction, challenge, or experience. It's about being in a room with an actor or two and having a conversation or experience. The nature of The Basement has always been organic and real, and not as cinematic as ScareHouse."
The Basement is R-rated, but the purpose behind the experience is to make the guest stretch to become the hero rather than be hazed. "There has to be more than just the shock value. There must be more going on for it to have any kind of resonance. Admittedly, The Basement is still an R-rated experience, but we will not pour stuff over your head so you come out all goopy. We mark you up a little bit, but it's in the context of a story or an experience not just like fraternity hazing," he explained.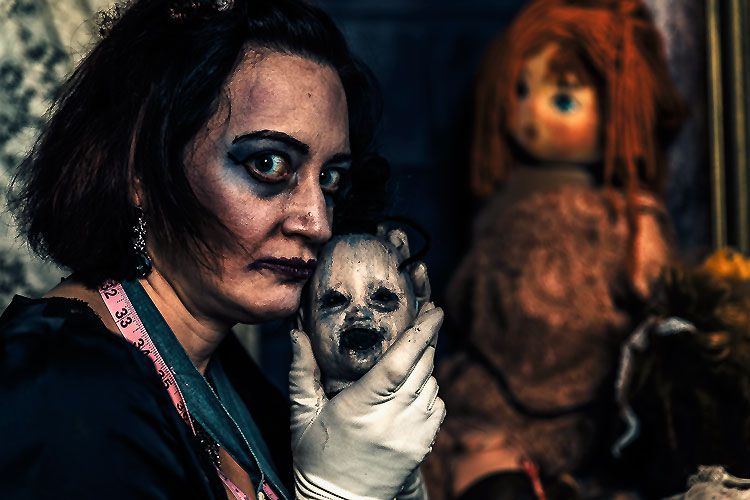 Theming the Basement as a Mortality Tale
Guests go through a series of vignettes in The Basement, which are linked thematically. "Right from the first beat, our 'goth Mary Poppins' character is raising the question about why people would want to participate in this. It's not explicit, but I wanted to explore seeming to condemn giving in to our dark impulses but also subversively celebrating it at the same time. So, each scene is about the battle between our darker impulses and the pressure to do the right thing, so to speak, and who gets to decide what the right thing is."
To this end, guests are encouraged to confess their sins to a priest, and the priest asks them to participate in an exorcism. "In this exorcism scene, each guest will be made aware that this is where dabbling in dark things can take them. Then there's a scene of a deeper kind of darkness where a hood is placed on your head and you must grab a rope and navigate the path. There are also moments of dealing with loss and regret. One involves an interaction with a widow who's trying to find the perfect mate and asking you questions."
Many of these scenes have the two guests interacting not only with the actor but with each other. The intensity is slowly ramped up until guests are being placed in coffins, walking blackout mazes, and getting hit with electricity—all with trademark ScareHouse humor. "We want you to face your fears and have some fun with that. We want you to enjoy pushing yourself out of your comfort zone a little bit."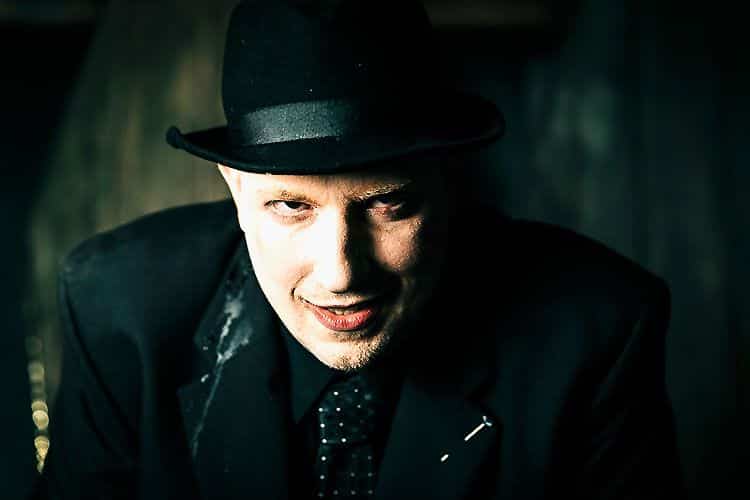 Stalked by a Killer Escape Room
The premise of Stalked by a Killer is that the clock is ticking, the room is filling with poisonous gas, and guests have just one hour to escape. Armed with only their wits, groups of family and friends must solve a series of fiendish puzzles created by the mind of a deranged maniac. The emphasis in this escape room is that guests aren't just players but become the stars of their own horror movie. 
Although Scott was initially unimpressed with the escape room craze, the concept clicked when he finally experienced escape rooms that were more story-driven and had more detail. "That's when I started to get it. It's not just about solving puzzles. It's a chance to pretend to be something else. We got excited about allowing people to be part of a horror movie in which they were being stalked by a killer. Stalked by a Killer is an escape room for people who are ambivalent about escape rooms but who want to have a fun, active, rock-and-roll experience. And I think we delivered it."
The Basement and Stalked by a Killer both represent intimate experiences, but they also evoke a smidge of '80s horror nostalgia. "Having grown up watching George Romero movies, Evil Dead Two, and American Werewolf in London, there was that outrageousness of mixing humor and horror. These movies were on a large scale. There were monsters and big teeth and music and fog. There's got to be some spectacle to it, and there's got to be some fun. Halloween doesn't have to always be about hardcore horror. It's okay to not always be looking for the absolute extreme intense and ultimate horror. Hit all the buttons."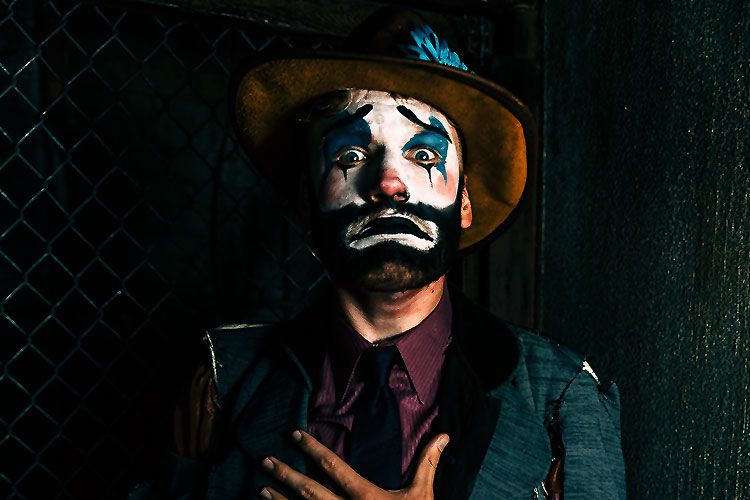 Is The Basement and Stalked by a Killer right for me?
On the fence about attending The Basement or Stalked by a Killer this year? Scott has some advice for you. "Just take everything on its own merits and try to appreciate what the artists are trying to do. Many people are afraid to try new things. Just walk in the door and try it. Don't let all these other notions get in your head and have these expectations of what you're looking for. Know the type of experience it is, of course, but once you have a basic idea of what you're in for, just go and take everything on its own merit."
Where is the Scream District Located?
The Scream District is at 2420 Penn Avenue in Pittsburgh, Pennsylvania.
What Days and Hours are The Basement and Stalked by a Killer Escape Room Open?
The Basement is open from 7 pm to 10 pm on Thursdays, 7 pm to 11 pm on Fridays and Saturdays, and 4 pm to 8 pm on Sundays. Stalked by a Killer escape room is open from 5 pm to 9:30 pm on Thursdays, Fridays from 1 pm to 10 pm, Saturdays from 12 pm to 10:30 pm, and Sundays from 12 pm to 6 pm.
The Basement is for guests 18 or older. Stalked by a Killer is recommended for age 12 and older, and guests under the age of 16 must be accompanied by an adult guardian.
For more information, visit the ScareHouse website.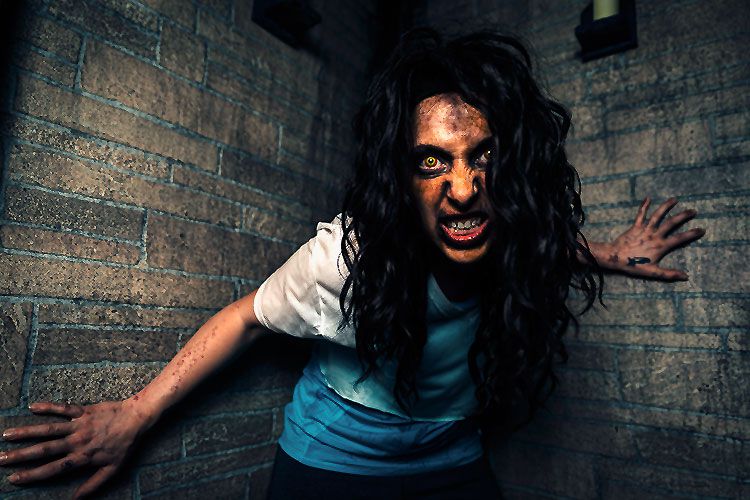 Tickets for The Basement range from $33 for a single and $47 for a double. Tickets for Stalked by a Killer are $26.25. For more information, visit the ScareHouse website