This is day 45 of our 61-day Hauntathon counting down to Halloween. Today is all about the Tunnel of Terror in Anaheim. Veronica Young explains how they turn a Big Wave Carwash into this haunted attraction.
"I thought it was amazing. We had so much fun. Yeah, it was more than we expected I liked the interaction. They come to your window, come to your door."
Tickets are per vehicle, not per person in the vehicle, and tickets can be found online here starting at $30. Tunnel of Terror is open weekends through Halloween, but is selling out fast, so make sure to check their website to see when you can plan your visit.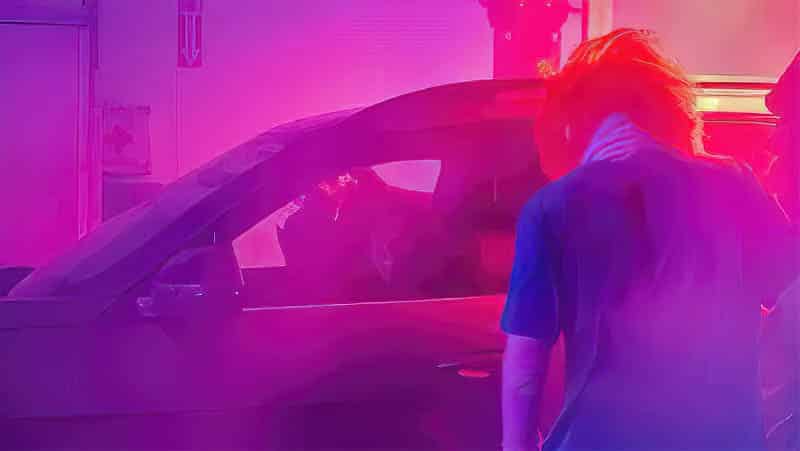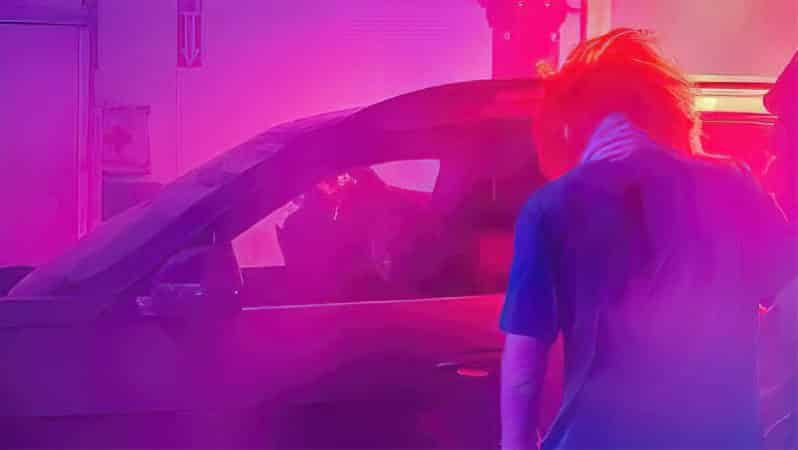 How Did the Tunnel of Terror Start in 2020?
Veronica: I got together with some friends, and I said, "what do you guys think? Let's just do it." So, spoke life into this idea sent an email that same night, the next morning we were already had a phone call. They called us in, we had a meeting and she told me, "this is just so crazy. I was thinking about maybe doing a haunted carwash, this idea, and then I received your email."
Within a week we planned it all out and we started this haunted carwash, Tunnel of Terror, and we didn't expect to get very many people out. We were just really doing it for fun and to give our friends and the community just something to do. And wow, we were surprised at what we created on the very first night.
We had miles of cars lined up, and we were like, "okay, I think we need to pre-sell tickets online because this is not gonna work out." That same night we got online and sold out every night for every weekend in October. We had just so much fun doing it. More than anything it was just doing it because we love Halloween so much, we wanted, to bring something to life.
What Is the Tunnel of Terror?
Veronica: So, it is eight carwash facilities, you will get your car washed, it's a full car wash service. But the minute you drive up the driveway is where it begins. As you're waiting in line to go into the carwash, also, we have music that you will be able to tune into your radio. So, you're listening as well in your car to some pretty cool stuff while everything's going on outside.
Philip: While you're waiting to go through the wash tunnel scare. Actors are interacting with you, and there are a few who might even follow you in.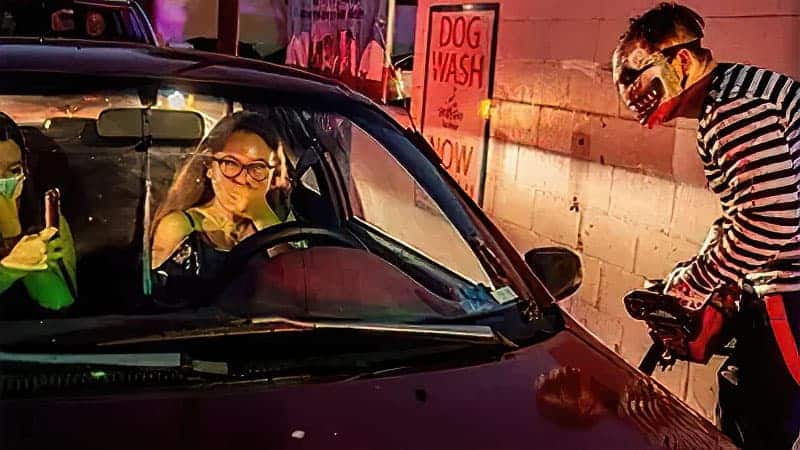 Guest Feedback on Tunnel of Terror
Guest 1: You're in your own car with your own people in a group, so we're experiencing it at the same time together, and so I think that's what makes it unique and fun. You know, I get to be in the same car with my kids and we're all experiencing the same thing at the same time. The one-on-one interaction, the writing on the windows, that kind of thing was fun.
Guest 2: They open your door, but they don't touch you, it's just the car. They don't touch you, but it's like, it makes it more of the effects of it, making it more fun of them to touch your card.
Guest 1: And their personalities were fun, yeah. We totally can't wait to do it again.
Guest 2: Totally do it again.
What Does the Future Hold for Tunnel of Terror?
Veronica: Last year we were really focused on the scare actors, we made it to where most of the attention was our scare actors, especially because we had the best of the best. So, this year we do plan on adding more theming to it. We will be rotating quite a bit, because a lot of our scare actors are going to work, but they are gonna give us a day or two, they already have the dates. So, we will be rotating through more people, but we will have just as many to make it still that same experience where you will get scared. Last year, we had 18 scare actors a night, so we plan on keeping it right around that number, because that was like the perfect number.
When we set up, we have to break down every night, and that was us literally, physically, every show we show up, we set up, the show happens, and at night we have to break everything down, put it away, and the next day bring it all to life again. Because it's not secure to leave our stuff out overnight, and plus the carwash is also running during the day and we're only doing it at night, so then our stuff would be in the way anyways.
So, that's where it's the most work, but at the same time, once we're all set up, just watching everybody drive by and everybody, just the look on their faces or the scares, it's just so rewarding. So, we're giving it, literally, like just everything we've got in us.